Federal Pressure on Purdue Family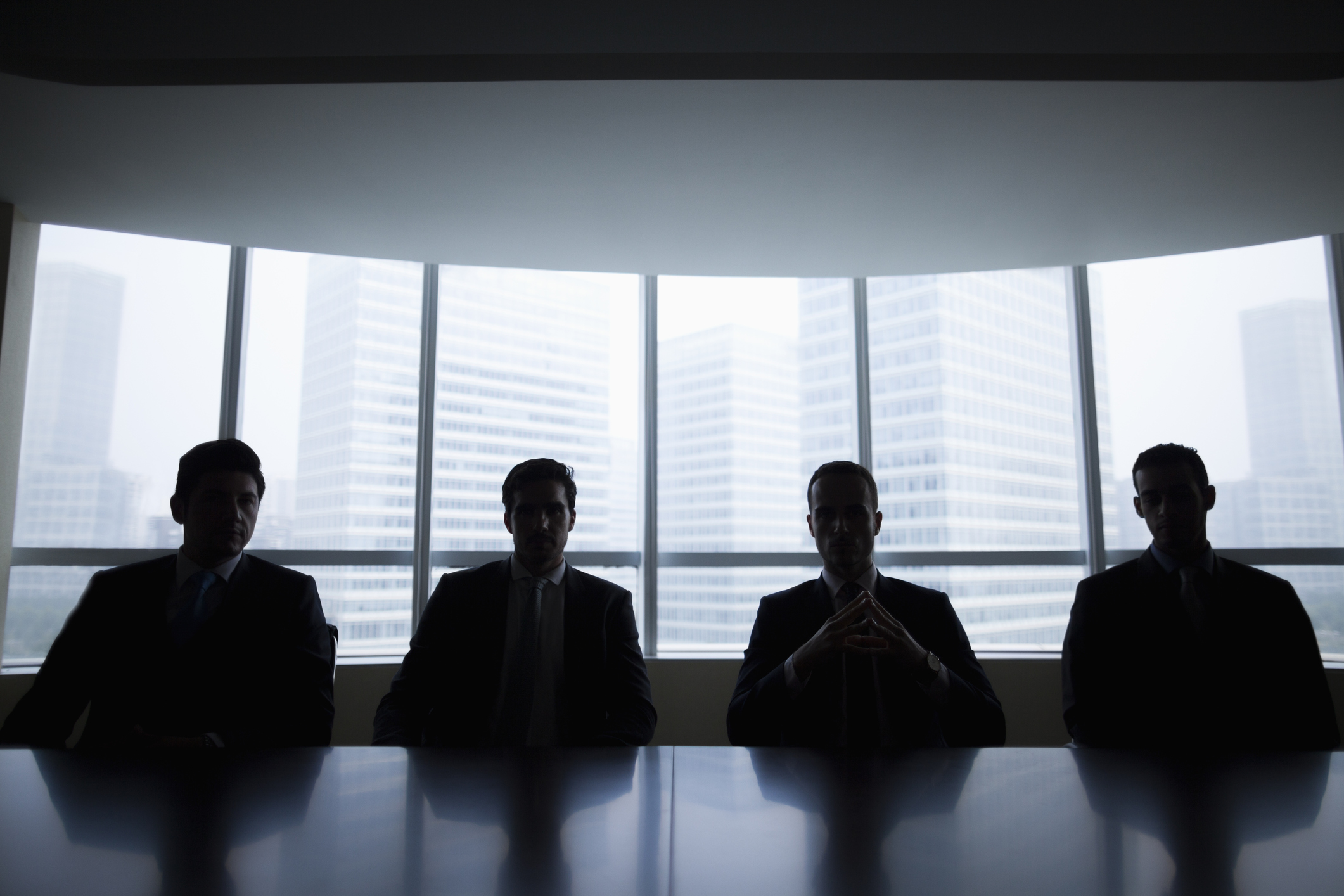 As of January 2019, there were more than 332 opioid lawsuits across state courts. One of the largest opioid producers in the country facing legal action and controversy is Purdue Pharma. Now, eight members of the Sackler family, who own the pharmaceutical giant, face a federal lawsuit from more than 600 cities, counties and Native American tribes from 28 states.
The People vs The Sackler Family
The Sacklers are one of the wealthiest families in America. It is a bloodline of billionaires who own a variety of companies in both America and internationally. Forbes estimates the family to be worth around $13 billion. Therefore, this new suit is both an attempt to both expose the family's involvement in the major decisions of Purdue Pharma and to get a crack at some of that family money.
Eight members of the Sackler family are accused of contributing to the ongoing opioid crisis through ownership of the company that manufactures the painkiller OxyContin. More specifically, this lawsuit alleges the Sackler family used deceptive marketing to make a fortune selling addictive and potentially deadly painkillers. On March 18, the lawsuit was filed in the Southern District of New York, naming defendants:
Richard S. Sackler
Jonathan D. Sackler
Mortimer D.A. Sackler
Kathe A. Sackler
Ilene Sackler Lefcourt
Beverly Sackler
Theresa Sackler
David A. Sackler
The suit also names a trust for members of the Raymond Sackler family and Rhodes Pharmaceuticals. The language of the suit states:
"Eight people in a single family made the choices that caused much of the opioid epidemic."
"Because they controlled their own privately held drug company, the Sackler Defendants had the power to decide how addictive narcotics were sold. They got more patients on opioids, at higher doses, for longer than ever before. They paid themselves billions of dollars."
The statement also claims that the Sacklers are responsible for addiction, overdose, and death that damaged millions of lives. In this new lawsuit, there is no specific amount of monetary damages sought. Instead, the suit would require a number of actions from the Sackler family. One of which would be to issue "corrective advertising statements" in national and regional publications, including ads in:
Medical journals
Television shows
Websites
However, the plaintiffs in the case against the Sackler family do say they deserve compensation. According to the suit, the opioid crisis created a significant increase in costs for various resources, including:
Law enforcement
Child care for children of those with opioid use disorder
Physical and mental health treatment
Additionally, plaintiffs claim there has been a decrease in property values in some areas because of the drug epidemic. Not to mention, the lawsuit also asks that the defendants pay for the plaintiffs' attorney fees.
Law experts speculate that if the case manages to show the allegations against the Sackler family are correct, it could drastically change the potential for litigation to collect funds on behalf of the plaintiffs from their massive fortune.
Purdue Pharma: Project Trango
Admittedly, these allegations are not that much of a surprise for many. After all, Purdue Pharma has faced legal troubles for years. At one point, the company pled guilty to a federal felony and paid more than $600 million in criminal and civil penalties for unethical marketing practices.
Recent information from a case again Purdue Pharma in Massachusetts outline a secret plan by the Sackler family called "Project Tango" that would essentially help Purdue Pharma profit off the opioid crisis on both ends. Specifically, the plan would have been to push even more prescription opioid painkillers, and simultaneously develop opioid treatment drugs to make money when people got hooked.
While Project Tango was never executed, many believe it is just one example of how the Sackler family actively worked on finding ways to profit off of the suffering of people addicted to opioids. Lawsuits filed by New York and Massachusetts lay out an extensive involvement of the Sacklers.
Specifically, the lawsuit shows that members of the Sackler family pushed to aggressively expand marketing of opioids for years after Purdue Pharma admitted to misrepresenting the potential for abuse and addictive qualities of OxyContin, citing emails, records, and other internal documents.
Sacklers and Purdue in Denial
Meanwhile, both the Sackler family and Purdue Pharmaceuticals have given statements denying the claims. A spokesperson for the families of the late founders of Purdue Pharma, Dr. Mortimer, and Dr. Raymond Sackler, issued this statement:
"These baseless allegations place blame where it does not belong for a complex public health crisis, and we deny them. The company our fathers and grandfathers founded manufactures an FDA-approved medicine that has always represented a tiny portion of the opioid market — never more than four percent of nationwide opioid prescriptions and currently less than two percent — while providing life-changing relief for the millions of pain patients who need it.
"While we have always acted properly, we remain committed to making a meaningful contribution to solutions that save lives by preventing diversion and abuse of prescription medicines and treating those who are suffering from addiction."
Despite this denial of Project Tango, Richard Sackler was awarded a patent for a version of buprenorphine last year. This is a compound used to block opioid receptors by brand name drugs like Suboxone. In fact, Purdue Pharma's application for an injectable drug for emergency treatment of overdoses was fast-tracked by the FDA in March. So, did they or did they not abandon their plans to profit off of opioid addiction?
A similar statement from Purdue spokesman Bob Josephson reads:
"This complaint is part of a continuing effort by contingency fee counsel to single out Purdue, blame it for the entire opioid crisis in the United States, and try the case in the court of public opinion rather than the justice system."
Purdue claims that the lawsuit is both inaccurate and misleading. For instance, the company points out that Purdue's opioid pain medications actually represent less than 2% of total opioid prescriptions. Furthermore, the company argues that the suit doesn't give Purdue Pharma credit for its work in trying to reduce opioid addiction.
"Purdue Pharma and the individual former directors vigorously denies the allegations in the complaint and will continue to defend themselves against these misleading allegations. In the meantime, Purdue continues to fight for balance in the public discourse so that society can simultaneously help pain patients in need and create real solutions to the complex problem of addiction."
The statement attempts to take credit for a donation from the Sackler family to an addiction research and treatment center in Tulsa, Oklahoma. Ironically, the $75 million contribution was actually a condition of the settlement of another lawsuit brought by the Oklahoma attorney general against the company. So while Purdue and the Sacklers may try to make it seem as though this was an altruistic endeavor, the truth is they were required to make the contribution by the court.
However, Purdue did donate $3.4 million to a nonprofit developing a nasal spray that utilizes the opioid overdose antidote naloxone.  So to be fair, the company has made so charitable efforts to curb opioid addiction. Still, many feel they put a lot more effort into profiting from the crisis than fighting it.
What Happens Next?
For now, one can only guess what comes next. Will the courts determine that the Sackler family was knowingly contributing to the opioid crisis in America to make money? Will they be held accountable for aggressively marketing dangerous drugs during a time when people were struggling with abuse and addiction? Should they have to take some of their fortunes and give it back to communities that suffered? Or are they just one small piece of a much larger puzzle?
Some hope that by making entities like Purdue Pharma and the Sackler family accountable, we can set new precedence that keeps Big Pharma from using shady marketing to take advantage of vulnerable populations. Furthermore, financial compensation from such cases could be used to provide treatment for those without access.
Whether or not you believe the Sackler family willingly added to the outbreak of addiction and overdose across the nation, one thing is certain: there is a very real need for addiction treatment resources across the country. Comprehensive addiction treatment is a vital element of addressing opioid addiction. Those struggling with substance use disorder deserve access to medical detox, as well as evidence-based treatment options. Inpatient treatment is another crucial factor for creating a foundation of recovery. Those trying to overcome substance abuse should have more options for personalized care, including dual diagnosis treatment for those struggling with co-occurring disorders.
Palm Partners Recovery Center believes that providing comprehensive addiction treatment is the best chance we have for overcoming the opioid crisis. For over 20 years, our program has offered the highest quality of care to people from all across the country. If you or someone you love is struggling, please call toll-free 1-800-951-6135.