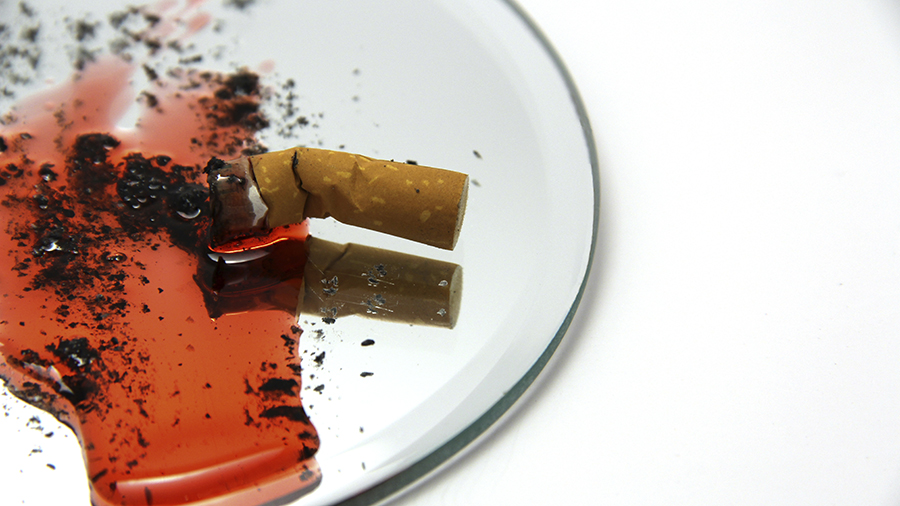 Author: Justin Mckibben
Smoking cigarettes is one of the worse addictions to try and give up. Cigarettes are not only extremely unhealthy, but the longer we smoke the cigarettes only become increasingly addictive. There have been so many strategies to quit developed in the past, such as the nicotine patch or nicotine gum. Many of these strategies work for some people, but yet thousands upon thousands of people all around the world still find it impossible to kick the habit. Studies show as many as 60% of people who try to give up start smoking again in the first week.
Well now some hope that there will be a more personal answer to questions about addiction, mainly focusing on the genetics of addicts to see if the secret lies deep in our DNA, and a new research study is suggesting that a blood test, measuring the speed at which an individual breaks down addictive nicotine, could hold the key to help cigarette smokers find what the best strategy for them specifically to quit smoking could be.
Studying Smoke Signals in the Blood
This newest study concerning the body, specifically the blood of those addicted to nicotine, was conducted by researchers from the University of Pennsylvania. The research team initially enlisted an estimated 1,240 people on different smoking cessation programs to participate in the survey.
Volunteers were given one of a variety supplements supposed to be used to aid their abstinence such as:
Nicotine patches
Varenicline- a non-nicotine based drug that is available on prescription
A placebo (dummy drug containing no actual medication)
The volunteers were then given blood tests to see whether nicotine broke down at a normal or slower rate, during which time doctor's weighed in on the potential side-effects of the drug (including risk of depression and suicide) against the harms to their health if they were to continue smoking.
The Value of Varenicline
The researches eventually published their findings in a Lancet medical journal, which had come to the conclusion that:
Volunteers who broke down nicotine at a normal rate had a better chance of quitting with the drug Varenicline than they did with nicotine replacement patches.
Volunteers who broke down nicotine at a slower rate benefited equally from all three methods, on the other hand—but they experienced more side effects with varenicline.
Professor Caryn Lerman, who led the research team, stated that in regards to the findings of the survey it is believed that for some smokers who have a normal metabolism of nicotine their chances of successfully quitting might be low when trying to use the nicotine patches, but suspects that those chances could possibly double if the same individual were to take the pill varenicline.
Meanwhile Lerman suspected that for a third of the population with a slower rate of nicotine breakdown, cheaper patches might be their best option.
Scientists have so far only used these blood tests for research but say they could easily be developed for wider use. At the University of Bristol a man named Professor Neil Davis says that in order to take this kind of experiment to its maximum use,
"The cost-effectiveness of these tests would need to be taken into account."
Experts and scientists have said that if these findings can be replicated they could lead to some real relevant changes in practice, but as of now there are still too many questions that need to be answered before any real effective use can be put to this strategy. Meanwhile, Professor Robert West from the University College London, who was not involved in this paper, said that it has already been determined that if people try to quit unaided, their chance of success for a year is about 4%. That puts a bit of gloom on those who have ideas about white knuckling it.
At the end of the day, that is the story with any addiction really. White knuckling recovery and abstinence from a substance is a dangerous and stressful way of life, and it is not very effective when considering the harsh and frustrating alternatives available. There is no shame in getting help, especially during a discomforting detox, as long as you have a smart plan of action. Sadly as with nicotine, many people will next attempt recovery from these things or drugs and alcohol, because they fear the unknown discomfort, even though it can save their life.
Scientists and experts continue to search for the keys to fighting addiction that may be hidden within our biological code, and more and more are beginning to believe that there is an answer underlining all of it that can change the way we treat addiction. There is always help, no matter what kind of substance it is that is hurting your life, and Palm Partners is here to do all we can. If you or someone you love is struggling with substance abuse or addiction, please call toll-free 1-800-951-6135