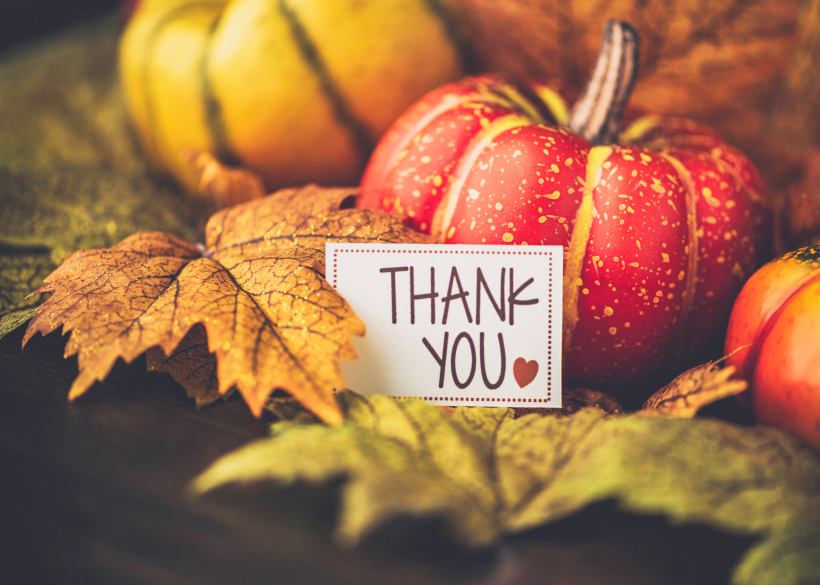 For many, thanksgiving is a time of coming together, enjoying family and of course eating. Yum! However, for some, Thanksgiving can be a time of temptation. For those early in their recovery, it is important to remember the tools that kept you sober as you enter the holiday season.  Remember to set boundaries and know your limits.
A recent article delved into several ways to maintain your sobriety and enjoy the Thanksgiving holiday worry free. Here are five that stood out as excellent ways of enjoying and continuing your sobriety over the Thanksgiving holiday.
Don't Do All the Cooking: It is important to have a low-stress holiday especially toward the beginning of recovery. Cooking for a ton of people can be incredibly stressful. Instead, have friends and family bring a dish and have a pot-luck style thanksgiving dinner. Perhaps going out to eat will give you a better sense of mind. In the early stages of recovery, it is important to not become overwhelmed.
Write a Gratitude List: Be thankful for where you are in your life at this present moment. Be present. Writing a list of what you are thankful for reminds you that you are on the right path and also prevents temptation. If you are stressed and lose sight of what the holidays are about, write a gratitude list to bring you attention to what matters most: spending time with those you love.
Volunteer: Volunteering over thanksgiving can be an amazing experience. Most places take tons and tons of volunteers and it is one of the warmest feelings in the world to help feed the hungry on Thanksgiving Day. Seeing the faces of people in need having a warm thanksgiving meal allows you to feel grateful for the blessings you have been given. You may also consider visiting a relative in a nursing home or assisting with dinner for veterans. There are food pantries and kitchens all over the nation that need volunteer help around this time of the year. Volunteering is a great way to place your energy in something higher than yourself.
Go to a 12 Step Meeting: Remember to keep up with your routine if you are part of a 12-step fellowship. It is always a good idea to go to a meeting where you can share any concerns you have about the holiday season and acquire a network of support. The holidays are a good time to travel and be with family, however even if you are not in town, there are meeting all over that you can attend.
Have a "Friendsgiving": Maybe you struggle to get along with your family and the holidays are nerve-racking for you. If so, it might be a good idea to not visit your family and instead stay home and host a friends giving dinner. It may be hard for them to understand but explain to your family that you are putting your recovery first and that you are setting yourself up for success in your sobriety. Perhaps another year, you will feel more comfortable spending time with them.
The holiday season is a great time to be with family and friend but remember your health comes first. Take care of yourself be grateful for how far you have come. If you are still struggling with an addiction, now is the time to get help and overcome it. Give your family the peace of mind knowing that you are on the path to overcoming your disease.  If you or someone you love is struggling with substance abuse or addiction, please call toll-free 1-800-951-6135.