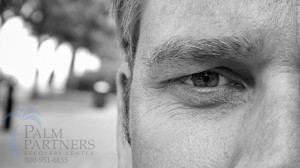 Sponsorship is essential in 12 Step fellowships as part of contributing to the sober community, helping others, and maintaining personal sobriety. At least that is how my sponsor explained it to me. If your sponsor says different you should listen to them, but in my belief being a sponsor is something that you must definitely do if it has been done for you, because it is explained in the 12 Step fellowships that we can only keep what has been so freely given to us (sobriety) by giving it away- sponsoring someone through the steps.
Now the question presented is one that pertains to what are commonly referred to as 'maintenance drugs'. There are so many narcotics out there that are specifically designed to assist with the withdrawal effects of drug addiction such as methadone or suboxone. These medications are designed to help individuals who have struggled with prolonged and severe substance abuse to be able to regulate their symptoms. But many of these medications are narcotics.
Then there are also medications that are prescribed to an individual based on another condition. Some people have to take medications for severe health issues, or mental and behavioral health disorders such as depression. So the question is where do you draw the line when sponsoring people who take narcotics? Is it the right thing to not sponsor someone based on the medications they take? Are these people clean and sober?
Sponsoring People on Dual Diagnosis Drugs
Now some 12 Step fellowships specifically state they have no opinion on the issue of medications that are properly prescribed to control the symptoms of a psychiatric illness. When asked about this issue such Fellowship Services have noted that the question of prescription medication should be decided between the individual who is struggling, their personal doctor, and their relationship with their Higher Power. It has been highly recommended that telling the history with substance abuse or addiction to your doctor can ensure that when prescription medications are completely necessary, that the doctor can prescribe it knowing that the individual is a recovering addict or alcoholic.
Very few recovering alcoholics and addicts in fellowships of recovery are mental health and treatment professionals. And many don't fully understand the difference between the usual depressions and anxieties most recovering people can expect to experience in early sobriety and any psychiatric illnesses.
Some people may falsely think that antidepressants are 'mood elevators' much like the other street drugs, but these are understandable misconceptions. Unfortunately such misconceptions can lead to poor advice or sponsorship suggestions.
No one but a licensed physician or psychiatrist should play doctor, so it is not up to you as a sponsor to decide what they should or should not be taking. Some addicts or alcoholics seeking sponsors in 12 Step groups must consider the potential sponsor's attitude and understanding concerning medications and psychiatric illnesses.
The attitude of acceptance toward the nature of dual diagnosis and properly prescribed medications plays an important role in a relationship between a sponsor and the individual. Experience has shown many members of 12 step fellowships over time that honesty is the basis for successful sponsorships.
Here are a few suggestions for sponsoring people in need of medications for serious health issues or behavioral disorders, most have been taken directly from 12 Step pamphlets.
No member of recovery should play doctor. All medical advice and treatment should come from a qualified physician.
Actively working a program of recovery is a major safeguard against relapse.
Suggest that the person you sponsor be completely honest with the doctor and themselves about the way they take the medicine.
They should let you and doctor know if they skip doses or take more medicine than prescribed.
Explain to the one you sponsor to tell the doctor that they no longer drink alcohol or use drugs, and they are trying to live in recovery. Perhaps see about alternative treatment.
Let the person you sponsor know to speak with the doctor at once if they have a desire to take more medicine or have side effects that make them feel worse.
Be sensitive to warnings about changes in behavior with new medication or dose changes.
If you feel that your doctor does not understand your problems, consider making an appointment with a physician who has experience in the treatment of alcoholism.
Sponsoring Someone on Maintenance Narcotics
Now the question of sponsoring people on maintenance drugs is a little tricky, because these medications are not only easily abused to create a high, but they are also frequently addictive narcotics themselves, and in some peoples opinion should not be necessary at all as long as the person has been through a proper detox process or treatment program and is now ready to work through the program of action.
Here we enter into what I often refer to as a 'Grey Area'. I wanted to clarify in my own mind my program is very clear. I don't have a vast 'Grey Area' as to what I believe will and will not work for me. I call this the 'Grey Area' because I don't believe I can speak on behalf of anyone else's program, inventory or opinion. I am not an authority, and it is not my place- this 'grey area' is simply where I step into the opinion and when I do not dare tell others what to believe.
I believe that the 12 Steps, sponsorship, and service to the community of recovery to be the most effective process for achieving sobriety outside of medical detox and treatment. Maintenance drugs like suboxone or methadone can be very harmful when used too long, methadone withdrawal is often more harmful than the drug it is used to treat. It is my thought with the ideas passed down to me through sponsorship that I must be willing to be free of all intoxicating substances that bring unmanageability into my life, even those some may insist are there to help their substance abuse or addiction be manageable.
The program has taught me that I can rely on a High Power, the spiritual principles, and the sober community and that I do not need to rely on maintenance narcotics to keep me stable. I think some people feel they need these medications, and that is OK with me. As long as they can have a happy life they are welcome to it, and I am happy for them. However, I personally would discourage anyone I sponsor from taking any form of maintenance narcotics for their symptoms.
Sponsorship and working a 12 Step program is an incredible experience and one way to practice a permanent and fulfilling lifestyle in sobriety. There are those who believe also in programs of maintenance and abstinence. The best way to ensure that you get the best treatment is to be educated on the different programs available, while getting a head start on your personal health and the foundation that could help you build an amazing recovery of your own. If you or someone you love is struggling with substance abuse or addiction, please call toll-free 1-800-951-6135