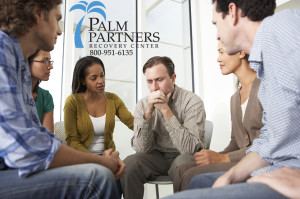 Is someone you love battling with something like drug addiction, alcoholism, eating disorder, or other behavior issues? An intervention may not seem like the easiest thing in the world, but a lot of actually planning and executing it centers around your knowledge of the individuals illness and the means to provide healthy help and support, and successfully expressing the hope and commitment needed to get them through that process. There is a pretty basic formula to staging an intervention, and each element is important.
Plan of Action
The best way to setting up an intervention is to form a collective group of friends or family members. It's best if you consult with an interventionist, someone who assists with interventions professionally and/or a qualified professional counselor or a social worker. An intervention is intensely emotional. These situations often have some potential to excite anger, resentment or a sense of betrayal from the individual in need of help. If you have any concerns that the intervention may trigger violent behavior, consult an interventionist or counselor before taking any further action.
Get Informed
When staging an intervention you should make sure to learn all you can about the specific issue the individual is struggling with, and all you can about any available treatment methods or facilities. The collective group should consider arranging the enrollment for the loved one in whatever treatment program they feel would best serve their needs.
Intervention Team
The collective group of family or friends with the help of professionals forms a specific team that will personally participate in the intervention. These people should set a date and location for the intervention. Make sure when planning to work together to be able to present a consistent, thought out message and a structured treatment plan to the loved one. However, do not let your loved one know what you are doing until the day of the intervention. This could invite hostility or the person to avoid the situation.
Deciding Ultimatum
If the friend or loved one does not accept the offer of treatment and support, each individual on the intervention team should have consequences and boundaries ready to be set. Examples include:
asking your loved one to move out
taking away contact with children
removing all forms of financial assistance
separating yourself from that individual
Have a Script
During an intervention everyone who is involved should write down, describe in detail, and express themselves about specific incidents where the addiction has given rise to problems in the relationship, such as emotional or financial issues. Write down your personal struggles or pains based off their choices effecting your life. Be sure to emphasize how much you care for them, and empower them with the belief that they can change.
Put into Action
The loved one at this point should be led to the location of the intervention, without knowing the nature of the meeting. The intervention team should then take the opportunity to begin  a conversation with the loved one, expressing their feelings and fears in regards to the growing issue. Try to use statements that begin with "I" rather than statements that begin with "you" or "you're." ("I have been very concerned about your drinking." or "I haven't been able to sleep at all at night, wondering if I'm going to get a call from the police, telling me you've been in an accident or overdosed")  The decided treatment option should then be explained, and the person is asked to accept that option on the spot. Each team member will say what specific ultimatums they have set if the addicted person doesn't accept the plan. If they accept, great! Take the steps necessary to get them to their program and move to step 7. If they do not accept, it is ABSOLUTELY ESSENTIAL that each member of the team sticks to their stated ultimatums. Many times, an addicted person who has initially refused treatment will change their mind once they realize that their loved ones are sticking to their bottom lines. However, this cannot happen if the members of the intervention team go back on what they said during the intervention.  Support and encourage the other members of the intervention team to stick to their ultimatums and encourage other family members and friends to set boundaries as well.
After-care and Support
To help someone stay in treatment and avoid relapsing, after care is a way to be there for them. This can include changing patterns in regular activities to avoid negative behaviors, offering to participate in counseling, or even seeking your own therapist and recovery support groups. Make sure to be aware of their recovery and the things they need to maintain that, and also be prepared to help them in case a relapse were to ever occur.
If you or someone you love is struggling from substance abuse or alcoholism, please call toll-free 1-800-951-6135