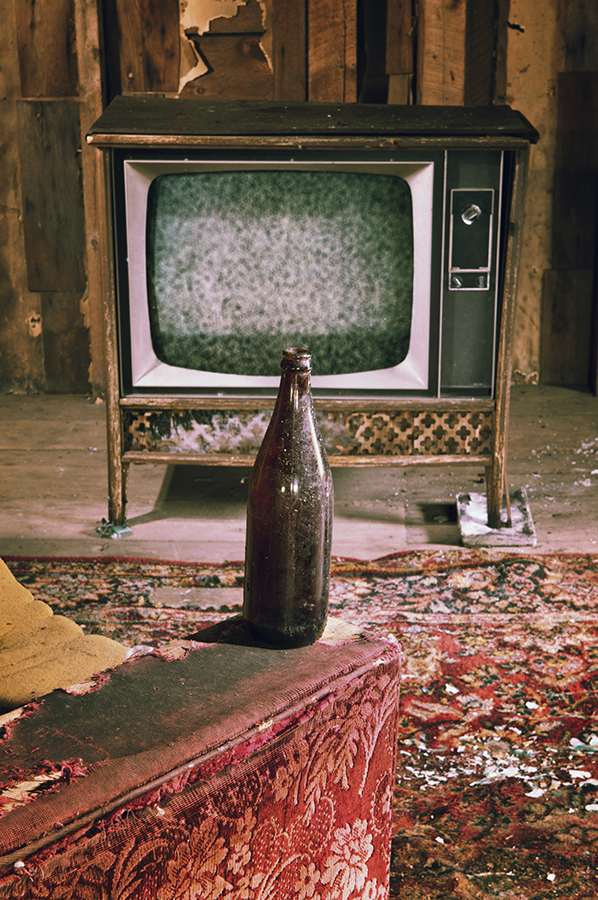 Author: Justin Mckibben
Hi. I'm an alcoholic named Justin.
When I drink I am infamously inconsiderate, infuriated, inconsolable and an incoherent a**. My life is by every extensive meaning of the word 'unmanageable' in active addiction, and I habitually seek out new ways to hurt people. I become a kamikaze style spree of sporadic substance abuse and binge drinking… but I mean… I like to think I mean well.
It wasn't always like this, and even once it got there, it took me a long time to realize it.
In my young mind, alcoholism was a family business and in that respect I wanted to pride myself on being punctual and professional… at being black-out wasted. But the true meaning of 'alcoholic' eluded me for some time and ultimately it actually took a few different drugs to help me realize I couldn't stop drinking.
But more specifically I just want to talk about the day I really came to terms with alcohol. Any other time I admitted to my hopelessness I had the drugs in mind. But I can pretty much pin down the moment I knew alcohol was an issue, and I try to hold onto that in my sobriety.
It was October in Ohio…
For those of you reading who don't know, winter in the Midwest is just awful. I mean it is THE WORST. Ohio weather definitely doesn't help; one day the sun is out and the cool breeze makes you catch your breath… the next day your barricaded in your home by snow and ice, considering eating your cat because you don't want to risk driving to the grocery store.
I'm a dog person myself.
So after leaving gorgeous South Florida, against the suggestions of sponsors, friends and therapists, I found myself sunken in regret and resentment for the sunshine I had left behind for the frozen sniffles under a scratchy scarf.
By this time I had already relapsed, and had been drinking 'functionally' for about a month. I hid it from family and most friends, but every moment I had to myself I was drinking, and getting a buzz before work was pretty normal too.
I finished another day working on a frozen warehouse roof-top that had been torn off recently by a storm, slipped my iced-over boots off and drove home. Halfway to the house I saw the bar. Now my drinking was already taking up a lot of time, but I justified stopping for a drink with curiosity… can I control this? I've been drinking for a little while and nobody died, no one hates me any more than they probably already did, my money isn't too tight… can I really make my own rules?
Then I thought…
"…step over to the nearest barroom and try some controlled drinking…"
Well, the book told me to!
The bar was practically empty; bar-tender was nice enough for only having seen me once or twice. Again, me trying to arrange everything to prove my point, I only had $5 and some change on me, which could get me 2 drinks. This was definitely going to work… no question… I told myself I "used" to have a real bad drug problem but all the "drinking was different", it had been a part of my "life-style" and it couldn't hurt me.
Sure… because that makes sense.
The First Drink…
Cold, familiar, and almost immediately consuming. The first drink was gone in just a few minutes. There I was sitting at the bar alone, middle of the afternoon daring myself not to buy another one. I told myself:
"Try to drink and stop abruptly.."
But I had to buy two drinks. WHY? Because $5, that's why! My logic was so flawed looking back it is almost laughably useless.
The second drink subsequently sunk my mind like a stone, only to set it off racing with a spark of craving. Halfway through the glass I was only getting more thirsty. The beer disappeared from behind the bubbling mug, and the anxiety swelled up in my throat like a lump.
A few minutes later I was digging through the change in my car's center consul. I managed to scratch together a few more dollars out of the seats, and apologized to the bar-tender for using quarters. Two drinks later I was trying to run debit cards I knew didn't have any money behind them, until finally the bar-tender bought me a drink, probably so I would leave her alone.
Sitting on a stool in an empty bar at 5pm I finally took it all in. Something inside of me reflected the big picture back at me in all it's intense ugliness, echoing through my perception like a mirror into the soul, and the illusion cracked.
I had known all along what was coming, but insanity told me I didn't have to believe it.
I gulped down every glass I got like it was the only thing keeping me alive, like it was the only thing worth having.
I felt all the desperation and despair I had been avoiding enfold me. I recognized the reaction and shuttered at my minds reflection, but this time disconnecting from feeling wasn't happening because my 'solution' wasn't working. I had only intended on 2 drinks, ended up with a handful more and I ached for another. All this came crashing down on me at that bar.
I knew I could not stop drinking…
I knew once I finished the first drink the obsession they had told me about for the few months I had been sober was a real thing, not just a unique way to describe a desire to drink. It wasn't a scare tactic, it was the truth men and women everywhere felt like the air in their lungs.
What scared me the most, I knew I wouldn't stop that night.
I knew in my core that was not the last drink.
The last drink took another month of reckless and excessive drinking- knowing it was empty and my solution was not there anymore, I drank. Knowing I was out of control, knowing I was wrong, and knowing I would die… I drank.
Understanding for the first time what long-timers had meant when they said:
"Alcoholism doesn't mean I can't drink… it means I will drink if I don't do the work…"
I am grateful for the experience today, because in the moments of catastrophe I stumbled upon some clarity that may have contributed to saving my life. I had told myself drugs were my problem, my family and finances were my problem, but the truth is a lot more simple.
My truth is… I am the problem, and the solution today is as simple as taking some suggestions and turning it over to something better suited to solve it.
Thankfully, I was given some help to stop drinking from some amazing people who genuinely cared about my future. Some of my greatest friends have been given to me by recovery, and a lot of my mentors found me at my worst and taught me to be better than my best had ever been. My journey began at Palm Partners. If you or someone you love is struggling with substance abuse or addiction, please call toll-free 1-800-951-6135. We want to help. YOU are not alone.