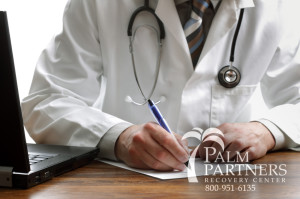 The quick answer is Yes! United Healthcare covers drug detox for substance abuse and drug and alcohol dependence.
You may not be aware that many health insurance companies offer coverage for the treatment of drug and alcohol addiction. The good news is that they do. United Healthcare  is one of the best health insurance companies that offers comprehensive coverage for substance abuse and addiction. The reason for this is that these are recognized as chronic medical conditions for which treatment is required and has also been shown to be effective.
A drug detox is an important step in the recovery process because an addict or alcoholic simply cannot kick the habit successfully without United Healthcare drug detox. That's because alcohol withdrawal and withdrawal from drugs like benzodiazepines (benzos) is dangerous and sometimes fatal. In other instances, such as with heroin and other opiates like prescription painkillers, as well as cocaine and crack, the withdrawal symptoms are so uncomfortable and even outright unbearable. This situation often leads the addict to go out and use more simply to avoid these symptoms.
Studies show that people have a better chance at recovery if they first attend a drug and alcohol detox, such as the ones covered by United Health Care. Their lives improve dramatically and it is for this reason that United Healthcare sees the importance of covering treatment for substance abuse, drug dependence, and addiction by providing this often necessary step in the treatment process.
About UHC: Does United Healthcare Cover Drug Detox?
A United Healthcare drug detox program is one that covers medical drug detox accommodations. If you are wondering whether or not your United Healthcare plan will cover drug detox your best bet is to call them up.
United Healthcare has been around since 1977 and has become one of the largest health care providers in the United States. United Healthcare offers diverse healthcare products including group policies, self-insured programs and Medicare subsidizing.
Does United Healthcare Cover Drug Detox and What are the Benefits?
United Healthcare covers detox centers that treat people who are struggling with drug and alcohol dependence. A United Healthcare covered alcohol and drug detox starts with a social history, in which a counselor will gather information from you about your drug use history. You will also be given a drug screen to see which substances are in your system and how much of each are present. All of this information is protected by confidentiality and privacy laws as outlined in HIPAA.
The next step in the process is the actual medical detox, "detox," where you will be administered certain medications to ease your withdrawal symptoms and your medical condition will be closely monitored by medical staff. The United Healthcare drug detox offers safe haven in order to help you begin your recovery process.
Why United Healthcare Covers Drug Detox
The United Healthcare Insurance Company recognizes that the goal of treatment at a United Healthcare drug detox center is the same as for other any other kind of facilities, which is to help you overcome a chronic medical condition and then lead a life that is free of problems relating to that condition, which in this case is substance abuse and dependence. Specifically, United Healthcare recognizes that drug detox helps you to develop the skills necessary to engage in life-long recovery from drug and alcohol addiction.
Palm Partners does accept health insurance, however, we are not affiliated with United Healthcare Insurance Company. Please give us a call toll-free at 1-800-951-6135 to speak directly with an Admissions Expert for more information. We also have Addictions Specialists available at that number to answer any questions you may have about substance abuse, drug dependence, addiction, and detox programs. Help is available.