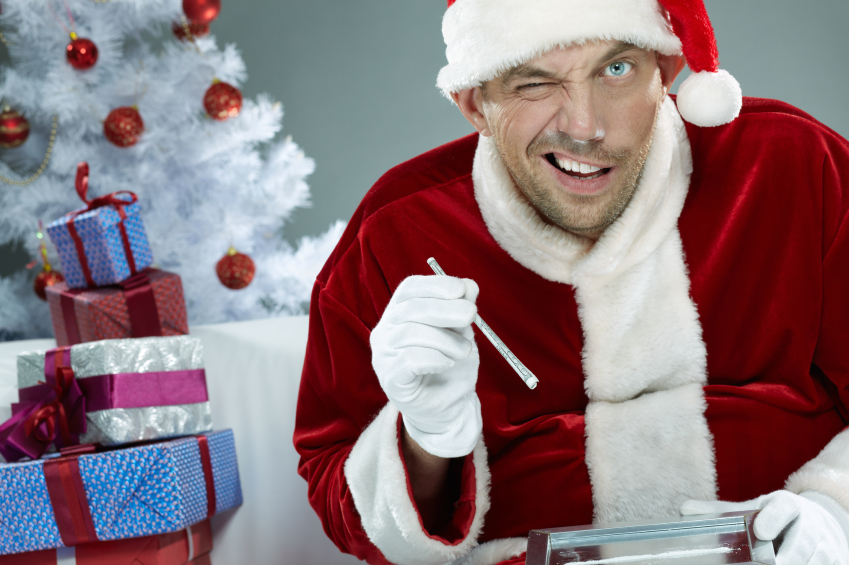 Author: Justin Mckibben
Well the weather man might not get the joke, the truth is the New York City Police, working alongside federal law enforcement agents, have recently made a bust that will cancel the white Christmas in NYC. According to Police and federal agents who broke the story, this week they have seized what they described as a "staggering" cargo of cocaine in the Bronx.
2 Names Making the Naught List
Apparently this massive shipment of cocaine had been shipped from Massachusetts, and in the course of the bust two men from Puerto Rico were arrested in connection to the bust. The two are allegedly part of a major drug trafficking network, and now they are definitely making the naughty list this holiday season for their involvement with this immense amount of illegal drug possession. Those two men were:
Mark Soto
Xavier Herbert-Gumbs
So far these two men have each been charged with two counts of criminal possession of a controlled substance.
Brand Name Bust
The sleigh-ride for these traffickers was cut short when a joint operation with New York Police Department detectives and Homeland Security Investigations agents stopped their cars this past Thursday evening. The law enforcement officers then discovered brick-shaped packages of cocaine pressed into bundles and marked with brand names in the vehicles.
According to local new networks in the area authorities stopped a rented vehicle around 6:15 pm, finding 110 pounds of cocaine inside. 24-year-old Herbert-Gumbs was reportedly a passenger in the car and confessed to the authorities that he had placed the box holding the cocaine bricks in the vehicle.
About an hour later, authorities stopped 23-year-old U.S. Army Reserves private Mark Soto as he was taking a duffel bag out of the trunk of a different vehicle. The new report claims that these authorities found 26 pounds of cocaine inside the bag.
After the hauling the two into custody the officers took their inventory and according to the court records, the defendants were allegedly transporting 136 pounds of cocaine, worth an estimated $3 million! New York City's Special Narcotics Prosecutor Bridget G. Brennan said during a statement concerning the case,
"The sheer amount of cocaine seized in this case is staggering. This is the largest seizure of cocaine being transported in the region that our office has handled in recent years."
But there was even more gifts to be unwrapped by the officers, because following the arrests investigators claimed they also seized $6,000 and a U-Haul equipment contract in the name of "Mark Gomez," an alias they said Soto used, after officers had searched an apartment Friday evening on the block where Soto had been stopped.
Reports have also shown that police found identifying documents belonging to Herbert-Gumbs inside the vehicle Soto was using when he was arrested, suggesting it is evidence that the two were working together in some capacity while trafficking their respective bricks of "cheer" for special delivery. Glenn Sorge, acting special agent in charge HSI New York, stated:
"The violence associated with cocaine trafficking and the illicit proceeds poses a major threat to our communities' welfare. HSI remains at the forefront of combating criminal organizations that threaten our homeland by smuggling drugs into the United States."
Soto and Gumbs were arraigned the following day in Manhattan on charges of criminal possession of a controlled substance. Bail was set at $400,000. Looks like a lot of people won't be getting cocaine for Christmas, but there might be a few extra lumps of coal for these two behind bars.
Drug policy and reform are changing the game for the cartels and drug traffickers, while law enforcement is taking a stand against the availability of drugs in response to mounting overdose deaths in America. For those suffering from drug addiction these reforms also mean change in a compassionate approach to help them the choice to get help. If you or someone you love is struggling with substance abuse or addiction, please call toll-free 1-800-951-6135