Teens Facing Serious Psychological Distress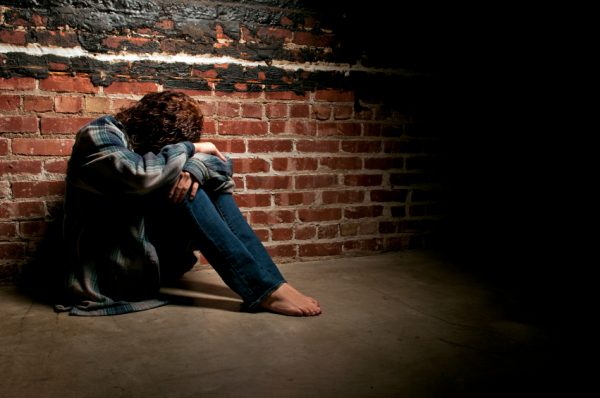 Many believe there is a growing mental health crisis for teens across America. Now a new study suggests teen depression may be even more serious than we think. Researchers from the San Diego State University found that rates of depressive episodes and serious psychological distress have dramatically risen among teenage groups in recent years. Meanwhile, the study suggests that similar issues in older age groups either barely shifted or even declined.
Studying Depression in Different Age Groups
The lead author of the recent study is Jean Twenge, a 47-year-old professor of psychology at San Diego State University. Twenge has studied the attitudes and beliefs of younger generations throughout a lot of her career. One might say she has become a bit of an expert on issues facing teenagers. In their study, Twenge and her team examined data from the National Survey on Drug Use and Health. Over the course of the study, they looked at:
Surveys in the timeframe between 2005 to 2017
Over 600,000 Americans across different age groups
Reported episodes of major depression
Rates of reported serious psychological distress
They also took how people responded to certain questions into consideration. Additionally, the study examines rates of suicide-related outcomes, such as:
How often did someone think about suicide?
Did people form plans to carry it out?
Did they actually attempt suicide?
Tracking rates of distress in adults began in 2008. After looking over all the data, researchers discovered that with nearly all age groups over 18, the rate of severe distress experienced in the past month rose between 2008 and 2017. However, this rise was much more dramatic among young adults. For example:
Adults between 30 and 34 years old
2008- Approximately 5% experienced serious distress
2017- 5% experienced serious distress
This represents a 33% increase
Young Adults 20 and 21 years old
2008- Over 8% experienced serious distress
2017- 4%  experienced distress
This represents a 78% relative increase
This pattern stays consistent as well when analyzing episodes of major depression and suicide-related outcomes. Teens and young adults in 2017 had higher rates of depression than the same age groups a decade before. Conversely, depression rates for most age groups over 30 were actually lower in 2017 than in 2009, with seniors being the exception.
It is important to note that younger people do typically experience depression and other mood problems more than older age groups. This is not actually all that uncommon. However, what stands out about these findings is that younger people today appear to be dealing with more depression and distress than previous generations. Some would argue that there are cultural factors that affect everyone to an extent, the data is showing us that the youngest may be suffering the most.
What is Causing Teen Depression?
Sadly, this study does not provide direct evidence as to what could be causing this disparity in distress and depression. But according to Twenge, the data actually does rule out certain factors as being especially impactful, such as the Great Recession. Twenge states:
"If economic causes were to blame, it doesn't make much sense that depression would peak in 2017 when the unemployment rate was at record lows, and be lower during the recession years when unemployment was high."
Twenge also notes that if economic factors were responsible for elevated rates of distress, one would expect the largest increases would be found among working-age adults. This makes sense since these are the people who are directly hurt by shifts in the job market. Twenge adds,
"Instead, it's the youngest who show the largest increases in depression, including 12- to 17-year-olds, who are spared the direct effects of worry over supporting a family during poor economic times."
When considering what could be causing these escalating depression rates, Twenge and her co-authors point to a familiar suspect: smartphones and social media.
Twenge and her team argue that the rising rates of teen depression began in 2012.  Around the same time, smartphones were becoming the universal accessory we all know them to be today. One argument is that these devices could be making it even harder for teens and young people to sleep. As a result, the lack of sleep is a common contributor to poorer mental health.
Furthermore, people often assert that smartphones and devices limit the amount of face-to-face social interaction people experience. Again, these same elements are probably also affecting millennials and older generations. However, the research team believes they'd be more influential for younger individuals. This makes a lot of sense, considering young minds are still developing. Technology can impede emotional growth and the ability to cope with social pressures and other personal issues.
Addressing Issues with Young Adult and Teen Depression
Even if the exact causes remain a mystery, it is well documented that depressed and suicidal teens are more likely to suffer as adults. Therefore, this large escalation of young adult and teen depression could cause even more issues years or even decades into the future. Not to mention, if there is no end to this escalation then mental health could continue to get even worse for future generations.
Twenge does not place all blame for mental health issues on technology, but she adds that more should be done to understand how these devices could be harming young people. Meanwhile, other experts are concerned that growing issues with mental health are also contributing to a growing issue with substance abuse disorder across America.
It is probably not a coincidence that at the time depression and distress among teens and young adults increased the country was also experiencing a dramatic rise in substance abuse and overdose deaths.
Both addiction and mental health disorders are complex and deeply personal conditions that deserve comprehensive treatment options. Of course, there should be more research and work going into prevention methods. Additionally, there needs to be more effort toward getting people the help they need. If young adults and teens are struggling with depression and psychological distress more now than ever, it is safe to assume we will continue to see the rising rates of drug abuse. One of the most vital resources is dual diagnosis treatment opportunities for those suffering from co-occurring disorders.
Palm Partners Recovery Center offers each individual a chance to build a better life in recovery. Our program provides people in need with access to quality addiction treatment services. We believe in not only offering cognitive behavioral therapy but also specialized resources for those struggling with mental health disorders. If you or someone you love is struggling with co-occurring disorders, including substance abuse or addiction, please call toll-free now. We want to help. 1-800-951-6135