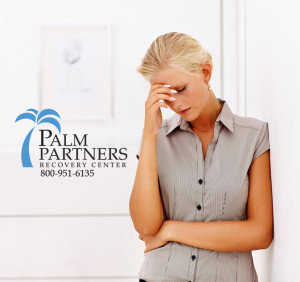 It is true a mind is a terrible thing to waste, but some would say you can waste too much time stuck in your own mind. As important as reflection and self-knowledge can be in recovery, it is not always safe to get trapped in your thoughts. My great-great-grand-sponsor told me once "I don't go into my own head without a flashlight and a hand-gun! It's a dangerous place to get stuck." I think with my thought process this is a pretty safe analogy. If I get trapped in morbid reflection, anxiety, or resentments I open myself up to harmful energy and depression, and possibly relapse behavior. There are 5 ways to get out of your own head that I tend to use as an emergency exit when I'm trapped between my own ears.
Reading/Writing
I know when I was in treatment reading and writing was the top of my list of things to do when I needed to avoid anxiety or give myself a break. Fictional novels especially helped because they took me to an abstract place. Thriller Novels or Horror Stories are good because they usually keep things intense, and reading poetry can give you some practice with emotional balance. Writing also has the same effect. Or get your head in the game and read some 12 Step literature or spiritual books.
Exercise/Athletics
I know a lot of people who take advantage of any opportunity to get involved in sports and exercise, especially with groups in recovery. Not only does this give you a new format to socialize with others and take the focus off of your minds spinning wheels, it also creates some self-confidence and promotes physical health. Playing volley-ball or basketball with friends in recovery gives some of that energy a place to go.
Stay Socially Active
Sometimes all you need to get out of your own head is some time with your A-team! If you feel you're getting all wrapped up in what is going on upstairs, reaching out to spend time with others is always a good strategy. Try hitting a movie, maybe get some people together for some food or coffee, or just lounge around and talk with friends. It helps to relate to others, so share what's on your mind if needed.
Seeking Spirituality 
Prayer and Meditation are always awesome! That's my personal opinion. Some may wonder how meditation isn't just getting deeper into your head, but in my experience when done a specific way, it clears out all the fog, fear, and frustration and makes room for a little more peace. Taking a walk in nature, sitting on a beach, or just listening to some music in a quiet room to clear your thoughts can help if you take the focus off yourself.
Help Someone Else
This is probably the best possible way I know how to get out of my head. In sobriety my sponsor emphasized the importance of doing for others whenever possible, especially someone else struggling in recovery. Putting positive energy into action creates more positive energy, both for you and others. So by giving your time to help someone else you take a lot of the focus off the things that are renting space in your head, and give that focus to someone who might just be helping you more than you're helping them.
If you or someone you love is struggling with substance abuse or addiction, please call toll-free 1-800-951-6135