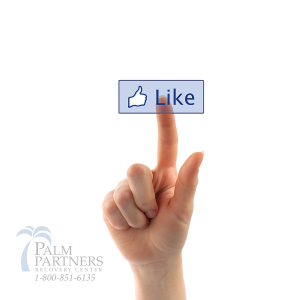 Author: Justin Mckibben
As one of the most heavily visited sites in the world, with 1.32 billion monthly users, Facebook has practically dominated the internet by claiming the throne thus far to social media. But Facebook has also taken dominion over many people's lives, as researchers have proven that Facebook addiction is an actual condition that affects people everywhere, convincing us the more we 'share' the more we care. According to recent studies, the average American user logs in and spends around 40 minutes a day on Facebook, and 48% even admit to checking their Facebook after going to bed!
Some may not take the Facebook addiction too seriously, but if you find yourself experiencing things like impairment of behavioral control, an inability to abstain, or dysfunctional emotional responses than you may be suffering from a more troublesome dependence on your social media status… or you're just not doing it right.
If you are one of those weirdos who actually likes to visit the real world and NOT share everything with Facebook, here are 7 steps to fight Facebook addiction.
Delete Online Games
This one would be a no brainer for me personally. No, I don't want to play your game, stop sending me requests. I don't want to farm pixels, and I have no desire to crush any kind of candy with you! Some people might be into that though. If you have some of these games and want to cut back on your social media dependence, start by deleting these games. Hopefully then I will stop getting requests to join.
Unfriend Fake Acquaintances
Every once in a while people tend to 'purge' of their profile. This senseless action is unfair to all those who need to know what you're up to always! Everyone else however probably won't even notice. If you really don't care to see pictures of their cats, or their kids, then your probably not too invested in that person, and don't need to stay connected via social media.
No Need for Notifications
Just when you find yourself neglecting your Facebook and being sucked into the 'real world' you get a notification of something that saves you! You to check and refresh the site, and the painful sting of reality is soothed. However if you unsubscribing from unneeded notifications (if there is a such thing) it will make a lot of difference by eliminating the alerts of activity on your social media site.
Don't Let Your Phone 'Push' You
Oh did you forget to check the status of your… status? Don't fret, social media sites often give you the option to have notifications 'push' to your smartphone in order to keep you constantly tethered to the online activity you need to sustain life. By turning off the 'Push' option, your phone won't be able to buzz at you every time someone hits 'like' on something! This way you won't be checking your phone every 5 seconds.
Delete All the Apps
With the Facebook App and Facebook Messenger App you are much more likely to stay informed on important stuff… or not. Deleting these apps is just insane because this takes it a step further than eliminating the 'Push' option! This means you actually have to be near a computer in order to log on and see how well received your clever comments are. Now your phone is more of a phone, and less of a pager for your Facebook account.
Deactivate
Everyone needs a vacation once in a while. So go to the beach, take even MORE selfies and 'tag' yourself in exotic locations! Or there is the kind of vacation where you click the 'deactivate account' option on your Facebook and unplug for a little bit. With this feature your account info is still there so you can always reactivate after a little while, so if you're crazy enough to try this, you do have a safety net.
Completely Delete Facebook
Now hear me out, I know just that sentence is just foolish and reckless.. downright irresponsible even. You may be reading this and thinking, 'Yea, I could totally do that right now, but you see I'm so busy and so popular I need this for blaja blah blah…' which is OK, because how else are people supposed to stay up to date on how amazing your life is?!
Again, DO NOT PANIC. There is a way to download your Facebook account data to store, so that after you delete your account you can completely restore it, should you ever come to your senses! After a time away from the constant back and forth of 'like's and 'share's and 'tag's you may feel a little too liberated, and you'll be back. They ALWAYS come back!
But before you take any drastic measures, make sure you 'share' this post and 'like' our page. I would totally do the whole list right now, but it's kind of my job you know. I'm supposed to be constantly reading news feeds and tracking whats trending… to stay informed… for our readers. You're welcome!
With internet addiction, the popular concept of 'Generation D', and the obvious dependence we have nowadays on social media to stay connected, it is more than relevant to appreciate the real risks that come into play with an addiction to social media and even just technology in general. While this addiction may not seem as serious as others, addiction is a harmful habit that develops into something so much more. If you or someone you love is struggling with substance abuse or addiction, please call toll-free 1-800-951-6135