For my sober brothers and sisters out there…I'm sure you can relate to this: having mixed feelings about certain photographic "evidence" from the infamous 'night before.' On the one hand, we're glad it exists – as a reminder of just how ridiculous (and horrible) we looked. And, perhaps more obviously, we're mortified at the existence of pictures that make us glad to be sober today.
I'm sure you have your own stash of "before" pictures but here, for your enjoyment, are some pics of your Palm Partners bloggers before we got clean and sober…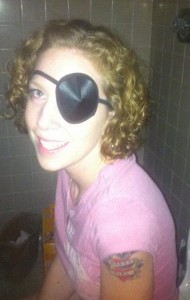 You might be wondering, "why the eye patch?" Because drugs.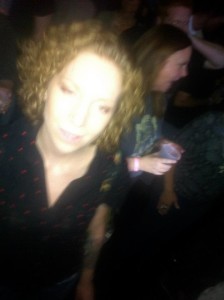 Yours truly, obviously intoxicated while at a Reverend Horton Heat concert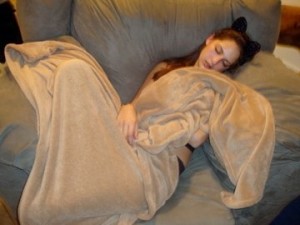 One of your other Palm Partners bloggers…passed out at a Halloween party, before the party even started.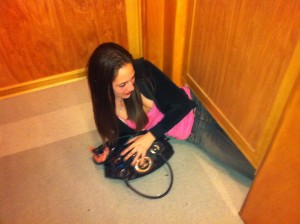 Here she is, crawling from under a bathroom stall because, in her drunken state, was convinced she was locked in.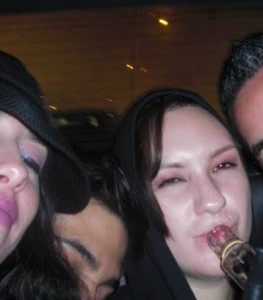 Another one of your dedicated staff members looking amazing in her drinking days. Believe me, she looks nothing like this anymore. Sobriety has treated her well.
So, when you find yourself romanticizing the good ol' days, break out your old pictures or bookmark this blog and take another look to remind yourself just how un-sexy and disgusting we all were in our active addiction.
Remember those times you were out partying and thought you looked so good? This picture is probably a lot more accurate than your memory. If you're like me, you can look back at your "before" photos and laugh. After cringing at the sight of how skinny or how bloated you were – depending on your drug of choice. At the dark circles under your eyes, your sunken cheeks. That vacant, "kill me now" look in your eyes. All I can say is, I am so grateful to be clean and sober today. My life is exponentially better. I can look back at my strung-out self in those pictures with a certainty that I'm doing the right thing nowadays and knowing that, as long as I keep doing the next right thing, my life will continue to get better and better. As they say, I have a life beyond my wildest dreams. And staying clean and sober is so worth it.
If you or a loved one is struggling with substance abuse or addiction, please call toll-free 1-800-951-6135.