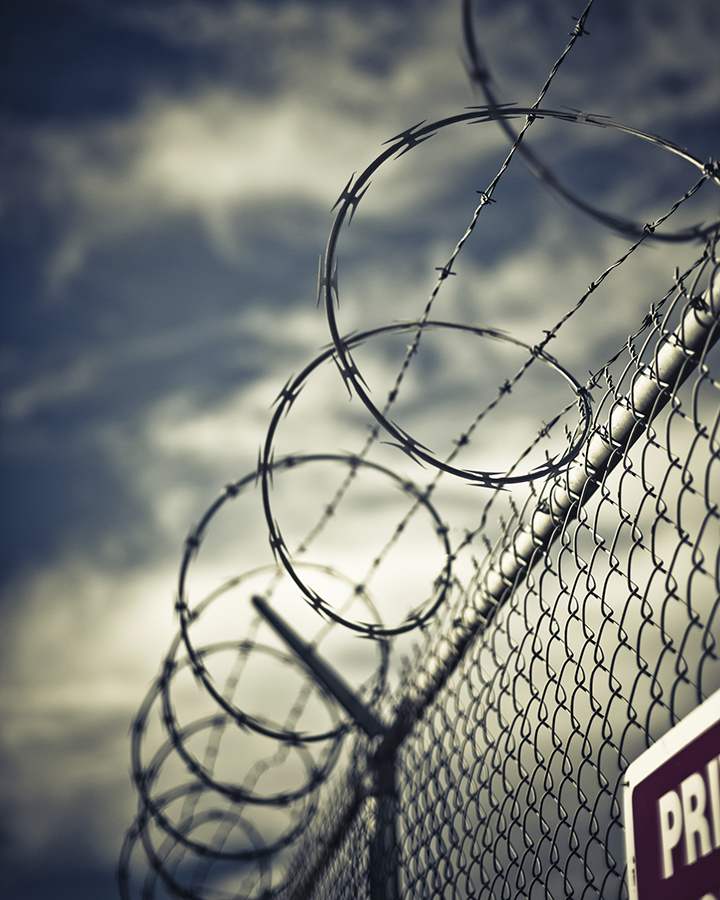 Author: Justin Mckibben
America is the land of the free, yet our contribution to the over-all prison population of the world is astounding, and there has been much talk lately in the news as to how to address the rising number of Americans in the prison system. Some insist that failed sentencing and correctional policies are to blame for the quadrupled U.S. prison population over the last 40 years, saying this system does not work.
The fact that hundreds of thousands of people, many of them with mental illnesses or drug addictions, cycle through the system again and again alone suggests a major flaw. Many suggest adequate treatment would change this vicious cycle, but are these inmates getting the programs they need?
United States Prison Stats
The United States is definitely not setting a great example with the prison system at least in regard to how effective rehabilitation has been after incarceration. Some stats as far as the prison systems population are as follows:
The United States only make up 5% of the world's population, we constitute 25% of the world's prison population.
There are an estimated 7.3 million people in this country either in jail, prison, probation or on parole.
The majority of people in the system are drug addicts. With the "War on Drugs" raging over the last 25 years, drug addicts have become public enemy number one.
The federal prison system holds 10% of our nation's prisoners making it the largest entity that incarcerates people in the world with over 210,000 federal inmates.
So taking into account the fact that the prison population in America is directly involved with how well drug addiction and mental illness is understood and treated, it is safe to say that there is something missing with the way the drug and alcohol treatment program works.
Rehabilitation Reforms in Prison
Texas Department of Corrections
Knowing the facts, it is encouraging that the Texas Department of Corrections has taken the lead by implementing multiple reforms aimed at reversing the growth of their prison population by introducing new treatment programs. Two such programs are:
In-Prison Therapeutic Treatment
Substance Abuse Felony Punishment Facilities
They have offered these programs to inmates, which have succeeded in helping people that are in prison be successful in the outside world by giving them the tools they will need when they get out. Texas is changing their strategy by funding programs instead of prisons.
Federal Bureau of Prisons
The Federal Bureau of Prisons also has implemented Residential Drug Abuse Program (RDAP). Several thousand inmates go through the program a year, and inmates who attend this program are presented with an unique opportunity to get some recognition for their efforts. Graduates can actually work up to one year of their sentence being removed!
They also learn new life skills that help them avoid relapsing into drugs and crime and the life-style upon being released. But most participants of the RDAP program one of the problems of the Bureau of Prison's RDAP program is that instead of having separate prisons to house RDAP [participants, the RDAP unit is on the mainline yard, so these individuals are still subject to all the politics, drugs and gang activity that goes on behind those bars.
To further promote healthy life-styles and continued recovery, RDAP graduates are subject to random drug testing and must attend three hours of aftercare a week to remain free. The repercussions are very real for not complying to this program. Anyone who fails even one drug test goes back to prison. There is a zero-tolerance practice in effect for RDAP graduates.
What's the Problem?
It seems like these statistics would sell the idea of treatment in prison, but what is the problem? As with most things, the problem is money. Even though the Bureau of Prison's budget right now is $6.9 billion, which is actually twice what it was over 10 years ago, most of the funds are going to house prisoners.
The Bureau of Prisons (BoP) is doing the opposite of the Texas Department of Corrections is, the BoP is funding prisons not treatment programs. But if these facts about rehabilitation in prison have proved anything it is that addiction treatment is a proven and practical resource that has all the potential to decrease the populations in federal prisons nationwide. It also seems to closely relate to fighting the stigma of addiction by promoting progress instead of punishment.
With substance abuse and addiction being a growing concern across the country, and with the emphasis on policy reforms for a failing 'War on Drugs' should we be taking treatment in prison more seriously? I have personally met individuals who were cycled through the criminal justice system for drug related issues who have changed dramatically with the help of rehabilitation after incarceration, and I know individuals who work to take 12 step meetings into prisons that say many people who are exposed to this kind of opportunity benefit greatly from it. All in all, whatever can be done to change this pattern and possible save lives of a few people who hit some bumps in the road should be considered.
Prison is not the end of the line. Some people are lucky enough they don't end up in the system, but for those who do there is still hope to recover from drugs or alcohol. Prison is not required for recovery, and it does not restrict your chances, and hopefully soon there will be even more access to the tools for change. If you or someone you love is struggling with substance abuse or addiction, please call toll-free 1-800-951-6135