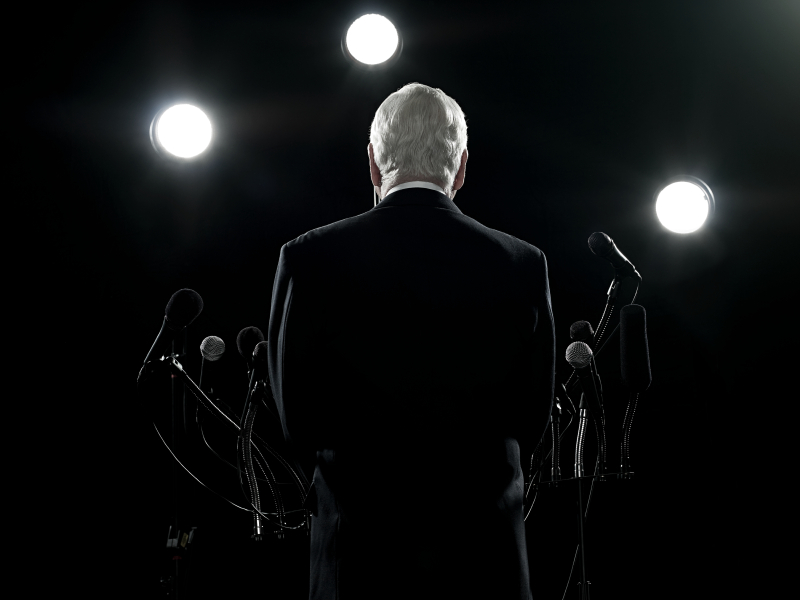 Author: Shernide Delva
Marijuana reform continues to be a major topic in the presidential campaign and this week, Bernie Sanders went farther than any presidential candidate in supporting marijuana and the fight to end the War on Drugs.  Bernie Sanders became the first presidential candidate to propose a lift on the federal ban of marijuana. If passed, the bill would give states the right to legalize marijuana without having to go through the federal government.
The bill was introduced on Wednesday and is modeled after a previous bill proposed by Rep. Jared Polis (D-Colo.) in 2013. It was reintroduced this year as the Regulate Marijuana Like Alcohol Act. The bill would remove marijuana from the Drug Enforcement Administration's list as a Schedule 1 drug.
Drugs like heroin, Ecstasy and LSD are considered schedule 1 drugs and are considered to be the "most dangerous drugs." Bernie Sanders said during his speech at George Mason University in Virginia that he believed considering a drug like marijuana to be as dangerous as heroin is "absurd." Bernie Sanders believes that states should be allowed to regulate the sale of marijuana the same way drugs like tobacco and alcohol are regulated and should be able to do so "without the fear of prosecution."
Legal Marijuana: A Cash-Only Industry
As of right now, states that profit from the legal marijuana industry are not able to use the nation's banks to do business. Nearly all the banks refuse to take money from marijuana sales or refuse to offer basic checking or credit card services in fear that they'll be shut down by the federal government. National banks will not do business with marijuana growers, retail shops, medical dispensaries, processors and even employees out of fear of prosecution. If this bill is passed, then this will no longer be a concern.
Until then, the legal marijuana industry is forced to deal with the risks of being a cash only business.  Because marijuana remains a federal Schedule I drug, it makes it illegal for financial institutions that depend on the Federal Reserve System's money transfer to take any proceeds from marijuana sales.
If Bernie Sander's bill passes, retailers will have less fears about being robbed and businesses will no longer have to show up at the Washington State Department of Revenue with "boxes and suitcases" stuffed with bills to pay their taxes.
Bernie Sanders believes the bill will be a huge step forward in the movement to grow the economy and restore fairness to the justice system. The bill comes a week after Sanders first proposed reclassifying marijuana as a less dangerous substance. He argued that marijuana reform is essential to reform America's criminal justice system
"In the United States we have 2.2 million people in jail today, more than any other country. And we're spending about $80 billion a year to lock people up. We need major changes in our criminal justice system – including changes in drug laws," Sanders said "Too many Americans have seen their lives destroyed because they have criminal records as a result of marijuana use. That's wrong. That has got to change."
A Gallup poll released last month revealed that 58 percent of Americans are now in favor of legalizing marijuana use. Four states have legalized recreational marijuana: Colorado, Washington, Oregon and Alaska. Under the Sanders plan, people in these four states would no longer be subject to federal prosecution for using marijuana if the bill is passed.
Marijuana Reform: The Overall Consensus
Changes to states laws regarding marijuana reform have garnered a controversial reaction. It remains a heavily debated topic of discussion. Presidential candidates have varied opinions on the matter and some are unable to make solid choices in regards to their plan of action. Just last week, Donald Trump changed his view on marijuana reform again after going back and forth on his views several times. Hilary Clinton has stated that she is only in support of marijuana for medical purposes.
Marijuana has been shown to have a variety of health benefits. For example, a recent study showed that marijuana can help treat addiction to stimulants. In addition, many health studies have shown that marijuana is effective in helping patients suffering from cancer and other illnesses.
Still, marijuana is not proven to be 100 percent safe. It can have detrimental effects on developing brains of adolescents and some studies show it can negatively impacts memory.  Additionally, just like any other drug, marijuana can be abused and some people even develop a psychological addiction to the substance.
Ultimately, it is up to voters in states that are considering reform to make the final decision. States like Florida and Ohio have come close. Now, Nevada is in midst of voting marijuana reform. Knowing the reasons for reform can make the choice much easier.
Marijuana reform has positive and negative outcomes, but it is ultimately up to voters in states that are considering reform to make the final decision. It is important to know both sides to the argument before deciding how you personally feel. Remember, any substance, legal or not, can be addictive and if you find yourself abusing a substance like marijuana, it is very important that you seek treatment. If you or someone you love is struggling with substance abuse or addiction, please call toll-free 1-800-951-6135.