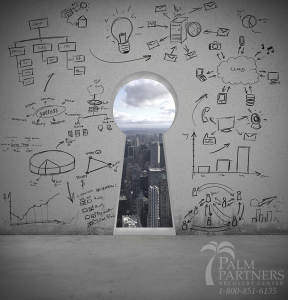 Between the frightening hallucinations and the powerful antipsychotic meds that tend to slow down the patient who needs them, schizophrenia can be devastating; it's a pervasive mental illness that can make it difficult, even impossible, for someone to function as a contributing member of society.
But, forget what you've "learned" from TV and movies. People with schizophrenia aren't murderers or else people who need to be suited up in a strait jacket and padded room so that they don't bite at themselves or harm others.
Recently, schizophrenia has been in the news more and more as medical professionals are uncovering new aspects of the disorder. This is the face of schizophrenia.
Early Warning Signs
"You start to see a decline in their functioning," says Dr. Daniel Mathalon, who studies brain development in the early stages of psychosis at the University of California, San Francisco.
"They were doing better in school, now they're doing worse," he says. "Maybe they had friends but they're starting to be more isolated."
For some, over time, these subtle behavioral shifts take on a surreal nature. For example, a young person (schizophrenia's onset is between the teens to mid-thirties, depending on gender) might experience auditory hallucinations, such as faint whispers or hissing, or visual hallucinations, such as seeing flashes of light or shadows out the corner of their eye.
"They lack delusional conviction," explains Mathalon. "They're experiencing these things; maybe they're suspicious. But they're not sure."
In other words, they still have insight, defined in psychiatry as "the ability to understand that one's unusual experiences are attributable to a mental illness." For example, being aware that you are hallucinating.
What is Schizophrenia?
Schizophrenia is the loss of that insight, which signals what's called a psychotic break. Although a psychotic break is also a feature of other mental illnesses, in people who are ultimately diagnosed with schizophrenia, the break signals the formal onset of the disorder.
Characteristically, the first psychotic break will occur in the patient's late teens or early 20s. In men, onset ranges from 15 to 24; in women it's 25 to 34.
That first psychotic break heralds a series of adversities: social isolation, hospitalization, medications with sometimes disabling side effects, and future psychotic episodes.
So, what if intervention was possible, before any of that happens? Could the process of developing full-blown schizophrenia be interrupted, and arrested before it snowballs?
Can schizophrenia be stopped before it starts?                                     
A new program aims to do just that.
Those who are in the prodromal stage – having all the early warning signs but not yet having had a psychotic break – and therefore still having insight, are eligible for a new type of program that's taking shape in California, which aims to stop schizophrenia before it actually begins. Called Ventura Early Intervention Prevention Services, or VIPS, it's one of a few programs springing up in California in recent years, based on a model developed in Maine by psychiatrist Dr. Bill McFarlane.
McFarlane believes that psychosis, the patient's state after experiencing the psychotic break, can be prevented with a variety of remarkably low-tech interventions, and almost all of which focus on the family, rather than just the at-risk individual; and are designed to reduce stress among the family.
Like Alcoholism, Schizophrenia is a Family Disease
Citing research done at UCLA, which suggests that certain family dynamics, such as poor communication or being overly critical, McFarlane believes that these factor into making things worse for someone who is at risk of schizophrenia.
Research also suggests that schizophrenia develops much more slowly and subtly than many might think, and that it's a much less obvious process – even to family members.
"Our theory," says McFarlane, "was that if you could identify these young people early enough, you could alter some of those family patterns. Then you could work with the family to start behaving not just normally, but in a way that was smarter."
Many people with mental illness also struggle with substance abuse or addiction, known as dual diagnosis. Whether it's because the substances have made worse an already existing issue or the person is self-medicating in order to try to cope with their symptoms, specialized treatment can help. Please call toll-free 1-800-951-6135 to speak directly with an Addiction Specialist. We are available around the clock to answer your call.