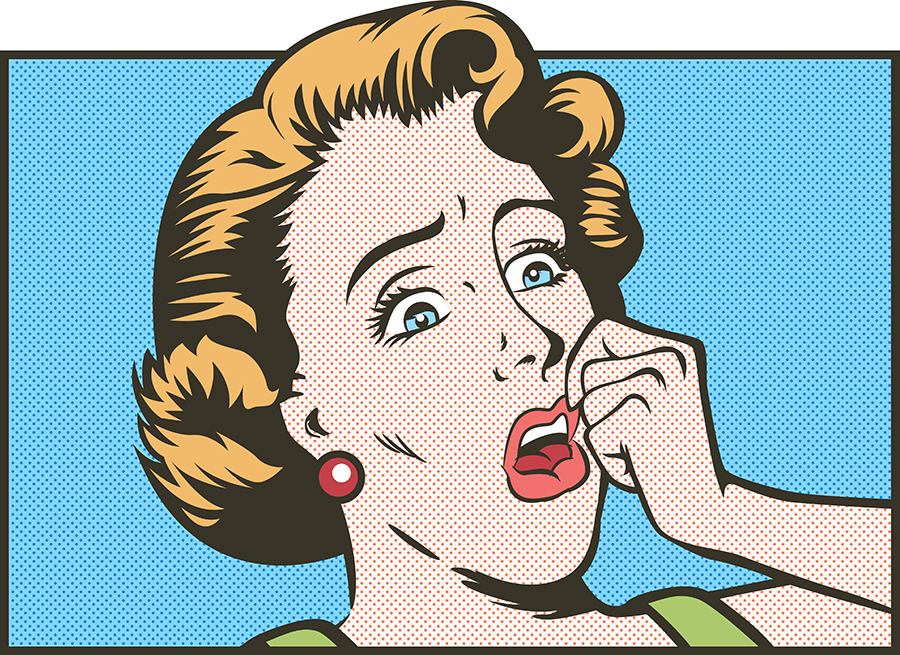 By Cheryl Steinberg
It should come as no surprise that people will go to strange and extreme lengths to get their fix. Here are 10 crazy and gross ways that people get high or drunk, the first edition.
#1. "Pruno"
Prison-made wine, known as "pruno," is made by convicts by taking leftover or even thrown-out food and putting it in a plastic bag to ferment. An example of just how gross and crazy it is to drink this stuff is the time, back in California in 2004, when a batch of pruno – made from potatoes, fruit, jelly, and ketchup caused an outbreak of botulism. The batch had been described as "magenta in color" and smelled like "baby poop." Gross.
#2. Ayahuasca
This root is brewed into a psychedelic tea that users drink and then become violently ill – like projectile-vomiting-ill. Sign me up.
#3. Hand Sanitizer
Desperate alcoholics have turned to drinking this gel-like substance for a buzz. It works, too. A large bottle of hand sanitizer is equivalent to 32 shots of vodka. Bottoms up!
#4. "Rugby"
No, not the brutal contact sport. Rugby is the brand name of solvent, specifically contact cement, which street kids in the Philippines huff in order to forget their troubles of homelessness and constant hunger. Some start as young as 8 years old.
#5. Lizards
Yes, we mean the reptiles. There's the case of the prisoner who would catch, kill, and smoke lizards because he said it gave him an instant high and even compared it to heroin. The inmate would remove the lizards' internal organs, burn them, and then crush them up and smoke them in a cigarette. I'll give him an 'A' for effort.
#6. Yaba
In Myanmar, there is a drug that's basically a mixture of caffeine and meth. It comes in pill form, which its users burn and inhale. It's called "the madness drug." Pass.
#7. Fish (specific kinds)
"Dream fish," certain tropical fishes that have hallucinogenic properties, are said to cause a similar trip to that of LSD. Except the hallucinations can last for days. Oh, and there is no antidote like there is for LSD. So, if you're having a bad trip, you gotta just ride that b*tch out. No thanks.
#8. Mothballs
Mothball addicts will huff, snort, or even eat mothballs, which are small balls of chemical pesticide and deodorant. This leads to adverse health effects, such as kidney and liver disease. The smell of mothballs reminds me of my grandparents' house. Not really something I'd go to for a buzz.
#9. Toiletries and Cleaning Agents
In Russia, the price of alcohol has skyrocketed, causing many a desperate alcoholic to turn to alternative sources of alcohol, known as "surrogate alcohol use." Enter aftershave and household cleaning products. This trend has led to numerous deaths. Hey, when the label says "for external use only," they mean it.
#10. "Torpedo Juice"
American sailors during WWII would actually drink the fuel used in naval torpedo motors. After all, it was 180-proof grain alcohol! Once the Navy got wind of this, they added something called croton oil to the fuel to deter the sailors from drinking it because it caused nasty side effects, like diarrhea. I mean, who would want to be stuck on a ship in the middle of a war with a bad case of the 'rrhea?! Not me.
The purpose of this blog is to be entertaining and informative. Here at Palm Partners, we know that addiction is a disease and not a choice. Therefore, addicts and alcoholics will take desperate measures to support their habit, even if it means doing things they never thought they'd do. If you are stuck in this kind of situation or you know someone else who is, please call toll-free 1-800-951-6135 to speak with an Addiction Specialist today.