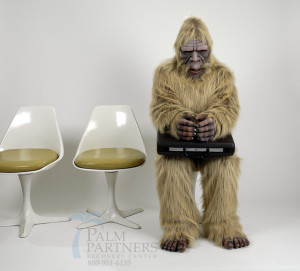 Another edition of your Crazy News Stories of the Week…brace yourselves!
#1. Pervy Wal-mart Customer
A Wal-Mart shopper with a device hidden in his shoe snapped photos up a woman's skirt in the toilet-paper aisle and in a checkout line, according to police.
Paul Senzee, 40, was charged with video voyeurism after he allegedly placed either an iPhone or iPad under the same woman's skirt at the Wal-Mart.
Shannon Cordingly, a Sanford police spokeswoman, said in a statement, "Senzee walked up behind the victim multiple times and extended his foot forward and under her skirt. Once police are able to execute a search of Senzee's cell phone they will be able to determine if there are additional victims."
The alleged victim confronted Senzee after spotting his secret camera and the police were called about a suspicious person.
According to a report, the woman said a man she later identified as Senzee "appeared to be attempting to sneak up behind her."
When she turned to look at the man, he quickly turned and walked away and pretended to "focus on merchandise on the shelves," according to the report.
She tried to walk away but he then followed her. She spotted a hole in the top of one of his shoes but "didn't think anything of it at the time," the report said.
The woman said she later noticed the same man was behind her in a checkout line and thought it was strange that he didn't have any merchandise to purchase.
She turned again, looked at the shoe with the hole, and the man immediately turned and walked away.
The report states that the woman then said "she followed the man and stopped him with her grocery cart and asked the man to show her his shoes." He refused and continued to walk away.
She started yelling and an unidentified man approached Senzee and demanded he take the device out of the shoe, which he did.
Then police arrived.
"I observed Senzee wearing black in color dress shoes with a round hole cut out of the top of his right shoe," an officer wrote in a report. "It should be noted that the tape around the camera lens of the ipod/iphone matched the color of Senzee's shoes."
The suspect declined to speak to the officer.
Store security found images of Senzee on surveillance video.
"I observed the recorded surveillance video which clearly showed Senzee walk up behind [the woman] while in a checkout line and extend his right foot forward and under [her] skirt multiple times," the report said.
He was handcuffed, arrested for video voyeurism and taken to the John E. Polk Correctional Facility in Sanford.
#2. Disgruntled Strip Club Customer
A man who left the a strip club called the Shark Lounge was unsatisfied with his experience – so much so – that he returned with a gun and shot a hole in the building, according to police.
He then led police on a chase across town, according to a charging affidavit.
It happened just before 2 a.m., according to two men who told police a gunshot fired from a red sport utility vehicle whizzed right over their heads and struck the Shark Lounge. Neither man was hurt.
Employees of the club told police that Krishna Swamy left the bar's VIP area upset then tried to leave the Shark Lounge carrying a beer.
He became more agitated when club employees tried to stop him at the door.
According to his arrest affidavit, Swamy then flung his drink at an employee, got into his SUV, grabbed a .30-06 rifle equipped with a scope and fired above the heads of the two men, striking the building.
Swamy, whom according to police is mentally ill, then pealed out of the parking lot.
Police were able to head him off and throw down stop sticks at one intersection before he drove through it. Both of the SUV's driver's side tires were flattened but Swamy kept going, police said.
Two officers and a police dog apprehended Swamy, who was taken to Halifax Health Medical Center for treatment of minor injuries.
Police, who also found two shotguns and ammunition in Swamy's SUV, say he admitted to shooting his weapon, the report states.
Police Chief Mike Chitwood said Swamy has a record, including an arrest for battery on a law enforcement officer.
#3. Burglar Caught With His Hand in the Candy Jar
A cat burglar with a sweet tooth made the pricey mistake of leaving behind a lollipop stick at the scene of his crime. Detectives were able to crack the case by running the DNA on it through a database of known offenders.
Thomas Christopher Crews, 53, now resides in the Collier County jail following his arrest on burglary and grand theft charges.
The lollipop stick was discovered while Collier County Sheriff's Office detectives were investigating a "Dinner Set" burglary at a residence back in March.
The term Dinner Set burglars refers to criminals who typically strike up-scale homes while residents are out to dinner.
The victim told detectives that she left the residence for dinner around 6 pm and when she returned at 10:30 pm she noticed the rear sliding glass door was ajar and that some of her jewelry was missing.
The victim also noticed a used lollipop stick that wasn't hers that was on top of a bedroom dresser.
Detectives submitted the lollipop stick to the Florida Department of Law Enforcement to be processed for DNA.
Forensic testing matched DNA evidence from the lollipop stick to Crews, detectives said. Crews' DNA was already on file at a DNA data bank in Florida from a case from back in 2001.
He was arrested at his home on Thursday.
Crews has served more than 20 years in prison.
#4. Cadillac Babysits 3 Children
According to the Ocala Police Department, a father of three is accused of leaving his children in a car while he patronized a bar and drank beer over the course of several hours. Police arrested Joshua Delong, 28, after they found him bloodied and on the sidewalk outside of Dr. B's Bar.
The bar's security guard called police after Delong tried to drive intoxicated with the kids, ages 5, 7 and 8, in the car, according to the arrest affidavit.
The guard told police that's when an angry patron hit Delong, according to the arrest affidavit.
Delong later told police that several men inside the bar accused of him of leaving his kids in the car, dragged him outside and beat him.
Prior to Delong's arrest, a witness called police to report Delong's three young children left alone for four hours in a gold Cadillac with the windows up and the key in the ignition, according to police. The children had been honking the horn and yelling "daddy" in the car.
A good Samaritan, Heather Weiss, stayed with the children and kept them calm until officers arrived, police said.
Delong told police that he left his children in his mother's care and that his wife dropped them off at the bar without his knowledge. Delong's wife and mother denied the claims, police said.
Delong was treated for his injuries at Orlando Regional Medical Center and then booked at the Marion County Jail. He was charged with three counts of child neglect.
#5. Peeping Tom Picks Fight with Fire Hydrant
St. Petersburg police recently arrested a prowler who they say tried to fight a fire hydrant before he was taken into custody.
Police said Jeffrey Paul McKenna, 34, was seen peeking into windows of homes in the 4800 block of Third Avenue N in St. Petersburg.
Police were called and when officers arrived, McKenna told them he was looking for "Tony" and "wanted to go with the back-up officer and smoke and be back in 20 minutes," an officer wrote in an arrest report.
"He was also acting like he was going to fight the fire hydrant in front of him prior to being taken into custody," the officer wrote.
The report does not indicate if McKenna — or the fire hydrant — landed any blows.
The purpose of this article is to entertain our readers. But substance abuse and addiction are no laughing matter. If you or someone you love is struggling with substance abuse or addiction, help is available. Please call us at toll-free 1-800-951-6135 to speak directly with an Addiction Specialist. We are available 24/7 to answer your questions.