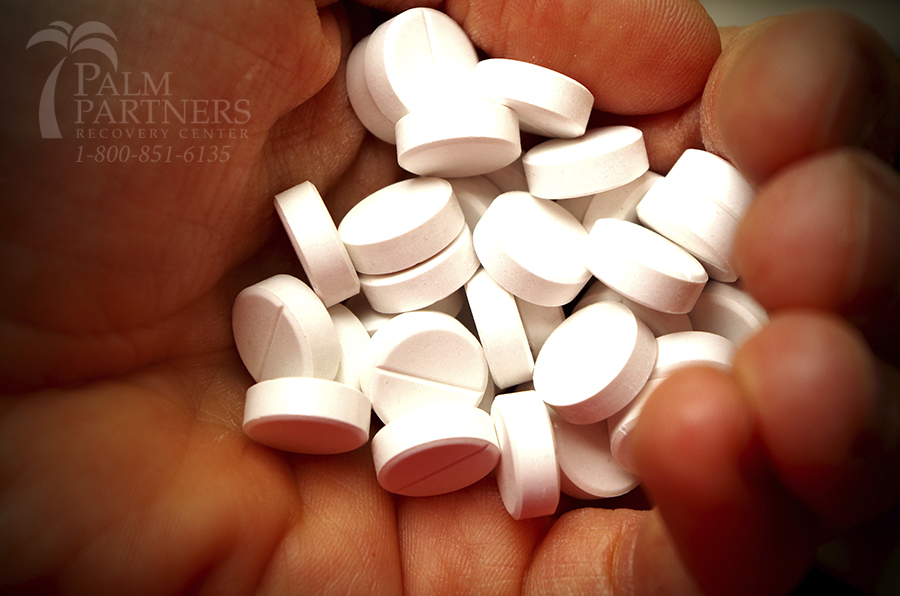 Author: Justin Mckibben
Oxycodone is the generic name for one of the most prescribed narcotic painkillers, Oxycontin. It is a very strong prescription painkiller that is typically effective in treating moderate to severe pain, but it can have some negative side effects, especially over long-term use.
Oxycodone falls under the Schedule II category of Controlled Substance Act of 1970, meaning that it can be used for medical reasons. Oxycodone is helpful when it comes to treating cancer symptoms and chronic severe pain, but also has the potential to become extremely addictive, and detox for oxycodone addiction is usually required as a first part of the recovery process.
Detox for Oxycodone Addiction: Symptoms of Addiction
Detox for oxycodone addiction may not always seem like the easy choice, but if you can relate to the symptoms of oxycodone addiction it is definitely the right place.  These symptoms in severity and can affect each individual differently, especially depending on the method which the user takes the substance. Detox for oxycodone addiction is designed to medically address these symptoms, such as:
Increased tolerance
Decreased level of testosterone for men
Enlargement of the prostate for men
Excessive sweating
Swelling in the arms and legs
Chronic constipation
Anxiety
Dry mouth
Sinusitis
Respiratory distress
Physical dependence means that you have been using a substance long enough that your body and brain have become accustomed to the presence of these chemicals. You have built up a tolerance, meaning that you need to have more and more in order to achieve the same feeling that you used to get from smaller amounts, or lower doses. And when you try to stop, you experience physical and psychological symptoms, known as withdrawal syndrome.
The primary purpose for detox for oxycodone addiction is to help you stop using in a safe manner. Usually individuals will be assessed for their drug use, then prescribed medication to take on a short term basis so that they can detox safely.
Detox for Oxycodone Addiction: Oxycodone Withdrawal
Detox for oxycodone addiction is also meant to include helping to safely and effectively address a list of painful and problematic withdrawal symptoms that tend to cause discomfort for those who try to quit on their own. Many people don't even attempt to get clean, because they are afraid of facing painful withdrawals, but the intention of a detox program is to facilitate that transition in the most comfortable way possible.
The withdrawal symptoms that are focused on at detox for oxycodone addiction include, but are not limited to:
Restlessness
Muscle and bone pain
Muscle spasms
Insomnia
Diarrhea and vomiting
Chills and goose bumps
Intense anxiety
Detox for Oxycodone Addiction: Opiate Epidemic
Oxycodone is an opiate, and is a huge part of what has been commonly referred to as the opiate epidemic. The pharmacy that was recently involved in a study of opiate use stated that of 6.8 million Americans who filled at least one prescription for an opiate medication between 2009 and 2013 were examined for the data collected in this study, and that nearly half the people who took painkillers for over 30 days in the first year of the survey were still using them 3 years later, which researches say is a sign of potential abuse.
While the opiate epidemic continues to claim lives, more and more people are taking notice and more states are doing what they can to raise awareness about the dangers of opiate abuse, especially prescription medications which are public enemy number one as far as overdose deaths. Detox for oxycodone addiction is one important step in the right direction for people who are abusing these pain medications and need to find a way out of that cycle.
Addiction is a painful and devastating pattern that not everyone survives. Those who do are fortunate. Detox for oxycodone addiction is available for those struggling with opiate painkillers that are in need of a way out, and we want to help. If you or someone you love is struggling with substance abuse or addiction, please call toll-free 1-800-951-6135