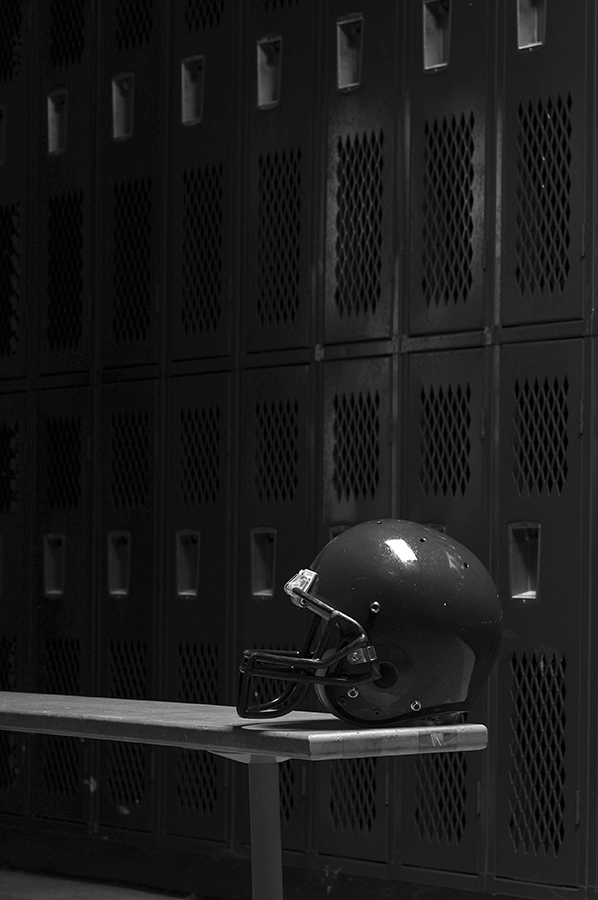 Author: Justin Mckibben
As of lately it seems we have seen quite a few reports of athletes from many different playing fields who have stepped off the side-lines to seek help for substance abuse. From MMA fighters, to Olympic gold-medalists there is no shortage for drug problems in the locker-room, and football is no exception. Now the man with the infamous nickname "Johnny Football", real name Johnny Manziel who is the quarterback for the Cleveland Browns, has reportedly entered treatment for drug and alcohol problems this past Wednesday.
Johnny Football
"Johnny Football" Manziel was drafted by the Cleveland Browns as the 22nd overall in the 2014 NFL Draft pick. Johnny had boasted an impeccable performance on the field during college at Texas A&M, where he had become the first freshman to win the Heisman Trophy.
Manziel's rookie season in the pros was a negative roller-coaster ride of bad publicity and even worse play on the field. He had completed 18 out of 35 passes for 175 yards in 7 quarters of NFL play, but after injuring his hamstring in Week 16 it appeared that his performance took a drastic nose dive, and his conviction along with it.
Back on December 23 of last year in the final week of the season, Manziel had made a statement to about 20 members of the media outlining his plan to become part of the solution for the Browns' as quarterback, stating that he wanted to be "the guy" for Cleveland, and would do so by taking his job more seriously in the offseason.
But only 4 days later, just 1 day before the Browns' season finale on December 28, it appeared that the story had already changed. The Browns were packing up to head to Baltimore, but Manziel was not present for the walk-through. Team security drove to Manziel's downtown home to check on him, and according to a few sources from the team security found a player who clearly had partied all night, and was probably still drunk. One source went as far as to say,
"Johnny's his own worst enemy,"
The Browns fined Manziel for missing his hamstring treatment that morning, and then he was forced to sit in the locker room during the season finale that Sunday against the Ravens. Essentially if you don't want to play by the rules, you're going to sit in time-out. So far with this latest news, his teammate have showed up to support him, and several took to twitter to show some compassion and give words of encouragement.
Taking Action Getting Treatment
Brad Beckworth, the family advisor made a statement on behalf of Manziel, saying that "Johnny Football" entered treatment last Wednesday. One surprising tidbit of information is that Manziel actually was offered a six-figure pay-out to host a Super Bowl party at a Las Vegas Casino, but Manziel actually made a more conscious decision, and opted to take care of his health by seeking treatment. In Beckworth's statement he said,
"Johnny knows there are areas in which he needs to improve in order to be a better family member, friend and teammate and he thought the off-season was the right time to take this step. On behalf of Johnny and his family, we're asking for privacy until he rejoins the team in Cleveland."
Some of Manziel's teammates were expressed concern for the rookie's work ethic and his rowdy off-field behavior in recent interviews. According to these sources Manziel's behavior was erratic throughout the season in his intense night-life, from Vegas parties to local bars, Manziel seemed to be playing harder off the field than on the field.
However "Johnny Football" Manziel is apparently not at all oblivious to his mistakes and lack of action. Recently he expressed a positive awareness during interviews in regards to his hazardous behavior during his rookie season.
"There's nothing I can sit here and tell you (that will make this go away). I can't sit here and talk to these mics or these cameras or anything that's going to do any good. It's about actions, it's about being accountable and doing what I'm going to say instead of looking like a jack—."
Hopefully "Johnny Football" will continue to take the right action in the right direction, and keep that momentum going on and off the field. It can't be the easiest thing in the world to jump into super star athlete status and have access to that kind of night-life and stay focused for someone 22 years old. But making the choice to leave that kind of money and that kind of party on the table in order to pursue treatment for substance abuse to make a future worth having is a commendable step.
Athletes and celebrities aren't the only ones who fall victim to the night-life, drugs and alcohol, and they are definitely not the only ones who have to make the hard decisions and take action in order to change that life. But when things like your health, your family and you future are on the line, you have to get your head in the game and play full-out. If you or someone you love is struggling with substance abuse or addiction, please call toll-free 1-800-951-6135