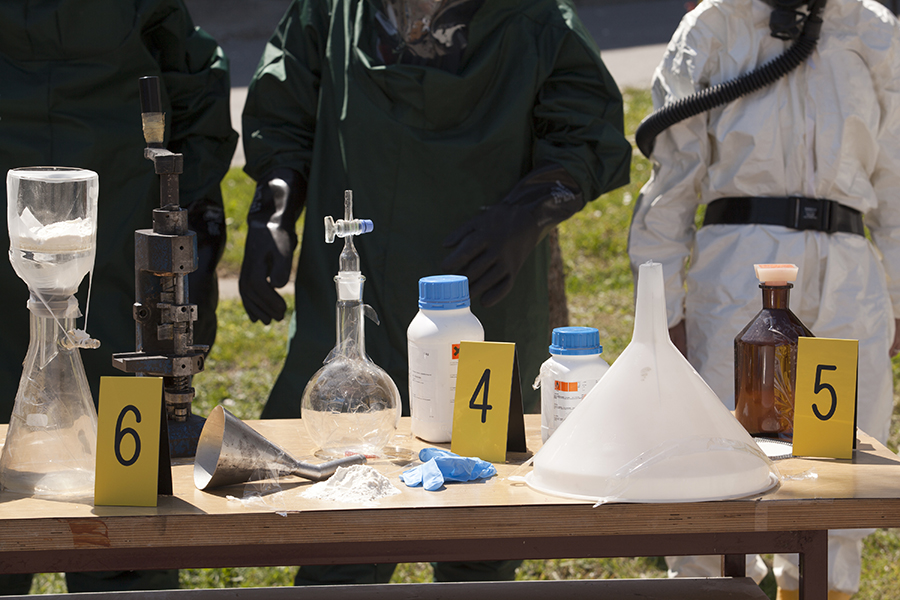 Author: Justin Mckibben
Methamphetamine is one of the most intimidating drugs out there for addicts and non-addicts alike. The photos of meth users are enough to shock anyone even meth users themselves. So is it true that the US has a meth epidemic? That question may not have the most definitive answer, but it is indisputable that meth is extremely addictive, very destructive, and just all around bad for you, and meth labs are on the rise in certain areas.
The Maine Meth Problem
Law enforcement officials in Maine are currently over-exerted in their resources and manpower in a progressive struggle to stop methamphetamine labs in their state, and it seems that this trend of cook-houses doesn't seem to be going anywhere anytime too soon. Officials from the Maine Drug Enforcement Agency (MDEA) reported that they dismantled 28 labs 2014, which is 12 more than in 2013, and more than 6 times as many in 2011!
That rate of increase is pretty radical, and those numbers do not even include the number of "dump sites" where chemicals and other materials used to make meth are disposed of. Even without that estimate it is probably safe to presume that more and more meth is being produced in the area than ever before, and that alone is a dangerous and volatile situation for Maine.
MDEA Resources
So you may be asking why is it a problem if the labs are being torn down? It is a victory each time some drugs are taken on the streets, even a little bit. But MDEA spends more than $10,000 of its budget to dismantle each lab individually, and that figure does not include the expenses incurred by local police and firefighters who are also often called into the scene due to the high incident of fires and explosions caused by chemicals that are associated with clearing out and disposing of meth labs.
However, despite the increased number of lab locations, this may not mean what people assume it means at first glance. MDEA officials believe that the rise in lab numbers actually has nothing to do with being part of expanded trafficking in the state, so it's not that the real-life Breaking Bad crew came in and started up a new empire or anything like that.
They actually attribute the increase in labs being found to improvement in the training procedures for local law enforcement agencies, causing them to have gotten better at finding such operations. One piece of the puzzle that supports this theory is that the treatment levels for meth addiction in Maine having experienced only slight growth over the last few years, and actually runs below the statistics reported back in 2006, according to the Office of Substance Abuse and Mental Health Services.
Still, the cost of fighting this branch of the 'war on drugs' does exists, and the MDEA hopes that they will be getting some assistance for the coming year ahead. The Maine officials are hoping that a $900,000 federal grant will be approved that could provide greater assistance in their efforts to postpone and possibly subdue the growing meth labs in the area. The grant, which the state announced in October 2014, will allow the state to hire 4 new drug agents and buy specialized equipment for first responders to lab sites, making the entire team more efficient in facing the rising meth issue head on.
Currently, the most effective meth addiction treatment is a combination of behavioral therapies such as cognitive behavioral and contingency management interventions. A comprehensive behavioral treatment approach includes behavioral therapy, family education, individual counseling, drug testing for accountability, and encouragement for clean and sober activities combined with an active aftercare program.
There doesn't have to be a high concentration of meth labs, or even meth addicts in your area for you to be an addict, and it may seem impossible, but people do it every day and there are those that want to help. If you or someone you love is struggling with substance abuse or addiction, please call toll-free 1-800-951-3561