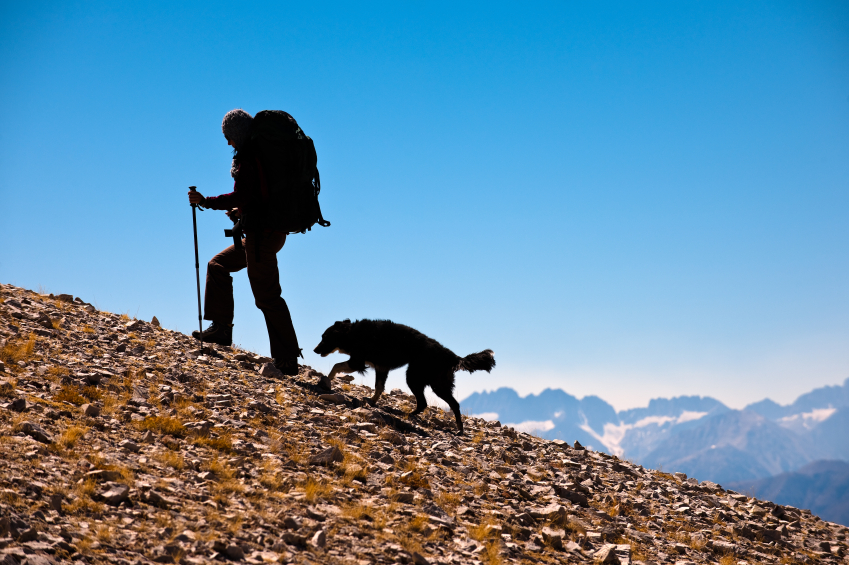 Author: Shernide Delva
It is hard for most to imagine walking 32 miles, better yet 3200. However, that is exactly what Brett Bramble is doing in memory of his sister who died from an opioid overdose. Brett Bramble, a 31-year-old Atlanta native, is on a mission to trek 3200 miles to bring attention to the opiate epidemic and naloxone.  He hopes his message will inspire more people to understand how severe and tragic the drug epidemic is.
In 2014. 47,000 people lost their lives to a fatal drug overdose.  His sister, Brittany Bramble, was one of them. Brittany was a mother of three who was addicted to a variety of drugs. One of those drugs was heroin. On March 15, a heroin overdose tragically took her life.
Two years later, and Brett plans not to let his sister's memory go in vain. Brett Bramble launched a walk across the United States to commemorate her passing. On March 13, with his dog, a backpack, and a stroller, Bramble took his first steps cross-country starting from Delaware and projected to end at the Golden Gate Bridge in San Francisco.
Bramble is chronicling his eight-month journey on his website. After personally spending a good thirty minutes reading his blogs, it is clear that Brett is determined to finish what he started. On the about section, he dedicates a page to his sister stating:
"Brittany was one of those people that lit up a room when she walked in. She had a great life and did amazing things for so many people."
In the bio, Bramble described how Brittany was married nine years and had three children that she adored. Unfortunately, her marriage ended, and she dealt with "the dangerous area between liberation and stress." Adjusting to the single life proved to be very hard on Brittany. She found herself missing her children when they were away, and turned to drugs to cope.  A month before Brittany's death, she had a heroin scare. Fortunately, she was able to be revived. Her family gave an intervention, and she finally sought treatment. Brittany seemed to be getting on the right path. Unfortunately, Brittany gave into heroin one last time and died from an overdose moments later.
"I strongly believe that she would have been able to beat addiction with everything that she had going for her. Unfortunately, the overdose cut her chances short. […] I know that she will be absolutely loving what I am doing for her by spreading the word, giving support, and hopefully saving lives," He states.
Brett Bramble struggled with his issues too.  In his teens and early twenties, he struggled with a drug addiction. He was extremely close to his younger sister. Devastated by her death, he began exploring ways to share her story as a way of raising awareness about opioid addiction and overdose prevention. After a year of fundraising and speeches, Bramble felt that he had not done enough. That is when he came up with the idea of walking across the country on the first year anniversary of Brittany's death.
Bramble spent the next year researching and prepared for the journey cross-country. He even raised funds through his GoFundMe page. As of today, the page has raised over 7,000 dollars.
Visitors to the BrettBrambleWalks website can follow the progress of his trip through daily posts. It is interesting to see who he has encountered along the way.  Just a few days ago, on May 5, 2016, Bramble wrote about how he realized it would take more than a walk to grieve the death of his sister fully.
"As I walked on, I started to think about Brittany and the grief was strong. I think I've learned that you can't walk the pain away. I knew that before, but I guess I kind of hoped that it would work," Bramble wrote.
Whether or not the walk will be what Bramble imagined it would be is yet to be discovered. Still, it is undeniable the impact he is having on the addiction community by doing something so poignant in the fight for drug addiction awareness.
"I've had people that are struggling with addiction contact me and tell me that I am motivating them to stay clean and sober," he said in an article. "I had no idea that would happen. I had no idea I would be that impactful on somebody."
Bramble said he thinks about his sister every minute of every day. He hopes the walk will encourage others and provide a platform for communication. The opioid epidemic continues to get worse each and every year. Any effort to reduce the stigma around this disease is a step in the right direction.
Losing a loved one to a drug addiction can be one of the hardest things a family member can go through. Recovery is so important, not just for your life, but for those who care about you most. Get help today. Do not give up.  If you or someone you love is struggling with substance abuse or addiction, please call toll-free 1-800-951-6135.