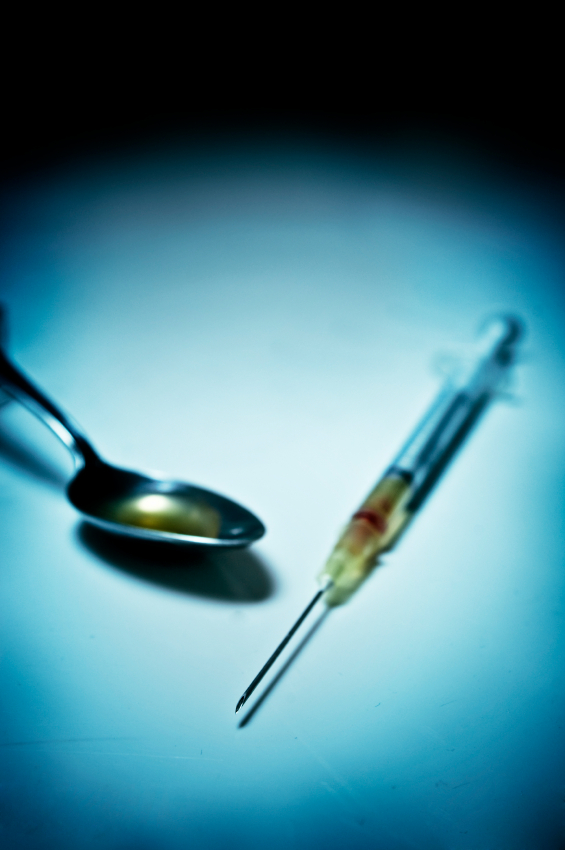 Author: Justin Mckibben
I'll go ahead and get this out of the way, I love me some Mayday music. Been a fan for a little while now, and I am certain these guys are some of the most underrated artists in the hip hop scene. Their style of music is unique in so many ways, and each individual is extremely talented and consistent with their contribution to this awesome band.
Now with their newest album "Future Vintage" the band is back to killing the game with more and more evolution of style, and as always they bring with them some tunes that carry a heavy message. One message in particular was found on their recent track "Against My Better Judgement" with a compelling music video that just premiered all about the suffering and devastation of heroin addiction, with an uplifting call to action.
More about Mayday
For those of you who don't know, Mayday (¡Mayday!) is an American hip hop group originally based out of beautiful Miami, Florida. The group consists of:
Bernz- (Rapper/vocalist)
Ben Miller (aka Wrekonize)- Rapper/vocalist
Ken Preiser (aka Plex Luthor)- Producer/keyboard player/guitarist
Andrews Mujica (aka NonMS)- Percussionist
Terrel (aka L T Hopkins)- Drummer
Gianni Perocapi (aka Gianni Cash)- Bassist
Mayday is currently signed on with the underground king of building independent hip hop empires himself- Tech N9ne– and his label Strange Music.
This definitely isn't the first time Mayday  has addressed substance abuse, and in reality more often than not they seem to promote drinking and partying. However, the band is also very good at looking at a real issue and making a creative and conscious effort to trying to inspire change through their music as well.
For instance "Shortcuts & Dead Ends" is a song talking about the burdens faced when trying to make a name for yourself, and touches on the idea of addressing personal flaws and defects while fighting off the demons of a life in vices.
Mayday Hits Heroin Addiction Hard
The 5-minute music video for "Against My Better Judgment" is truly captivating and gripping, even if you haven't ever experience addiction first hand this is the kind of imagery that puts the emotion of the lyrics to the story on the screen. The video recently premiered exclusively on Yahoo Music, and in it you watch this desperate and almost disturbing series of event, unfolding a dismaying story of a young couple living for their next fix.
Some moments get quite graphic in nature, and you see the couple using, fighting, and the female character taking part in a compromising exchange for her next fix. You can't help but fear for the two, and the female character tugs at your heart strings and yanks them around and tangles them up with her frantic running down the street, between their shambled home and the drug dealer- all the while she pushes an empty baby stroller, which you can seek symbolism for later on.
The song takes a more acoustic and harmonious approach on the record they've described as a "love song about our vices." The song is also a call for help many can probably recognize with words like:
"Cause I don't know what else to do / Will you help me through?"
The message behind the song happens to be particularly personal for the video's director, Jason Cantu, who lost a close friend to drugs the week prior to shooting the video. After watching the video and reading that, it gave me the chills to see how real Cantu was able to express that pain in the short film.
Most inspiring is toward the end, we see the female character find her way into a room resembling a support group. One would assume she has hit a hard bottom and stumbles into a 12 Step meeting where she is instantly embraced and comforted by the people sitting around the circle, and against the melody Mayday plays out in these moments it is a really impressive and emotionally charged moment for anyone who has ever experienced the horrors of addiction and managed to find some help.
On a personal level, this video struck home in a number of ways, and it tries to show in so many frames of film how addiction and drug abuse impacts so many lives all at once, and at the end it shows us two alternate paths addiction can lead us to. Between the couples journey and seeing what each character endures in the end is powerful, and I promise if you are paying attention you will get an emotive response from this piece of collective and socially conscious art.
Music and music videos are another way we share our feelings and experiences to help each other, and it is true drug use and addiction are closely involved with hip hop. But it is also true that we can chose to give a different power to the pieces of our lives, and it all begins with a step away from addiction toward recovery. If you or someone you love is struggling with substance abuse or addiction, please call toll-free 1-800-951-6135