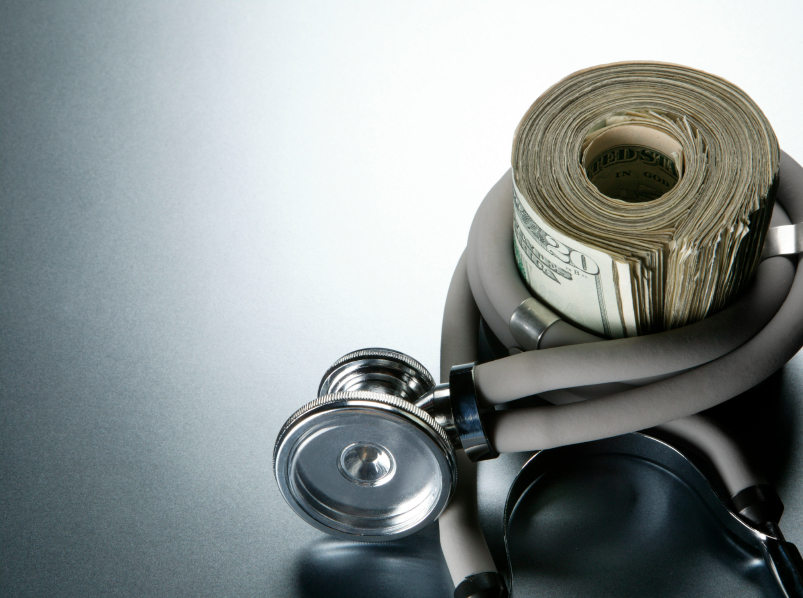 Author: Justin Mckibben
For those who don't know, if someone relies on Medicaid to provide them with the coverage they need for healthcare, then for years now their only option when it comes to getting treatment for drug or alcohol addiction was almost always to depend solely on money from state and local sources. Because of this, a lot of people out there struggling with addiction have not been getting the treatment they needed.
The huge news coming over the wire now is there is now hope for a histrionic shift as the federal government is considering making a contribution to providing treatment funding for those who desperately need it but lack the coverage.
A new proposition would have the agency that governs Medicaid covering 15 days of inpatient drug and alcohol treatment per month for anyone enrolled in a Medicaid managed care plan.
Is this enough time?
Now the big debate being brought out here is that this isn't nearly enough time for people suffering from substance abuse and addiction to actually make progress that can sustain longevity. The question becomes- is 15 days of treatment paid for by Medicaid enough?
According to the National Institute on Drug Abuse, in its guide to drug addiction treatment:
Individuals progress through drug addiction treatment at various rates, so there is no predetermined length of treatment. However, research has shown unequivocally that good outcomes are contingent on adequate treatment length.
A lot of people who have experienced drug and alcohol treatment can tell you that 15 days is barely a drop in the bucket. A lot of residential inpatient treatment programs last between 30 and 90 days, and some long term treatments last for months at a time… and people still struggle sometimes after completing some of these programs.
The hidden element here is also how active and willing an individual is to actually participate and follow through with a recovery plan… lets just get that out there too.
At any rate, a professor at Boston University's Clinical Addiction research unit, Dr. Jeffrey Samet, stated the funding for research that gets at the optimal length of an inpatient stay, in terms of effectiveness, has been slim so there isn't extensive data. With the lack of good data, private insurance plans are ambiguous and can have a firm contrast in terms of how many inpatient days they will cover.
So while it may not be the most documented issue facing addiction treatment, it definitely makes sense to assume the more time you can dedicate to healing and learning in a safe environment is better, in my experience, for long lasting recovery… but it is still no guarantee.
It's something to think about…
While some would say 15 days is not enough to really make a difference, every little bit counts toward changing lives. In my personal opinion I think it's important to be grateful that it's a new opportunity for some, especially since Medicaid hasn't funded residential treatment programs at all up until now.
15 days may not change everything… but then again it might. It's something to think about.
Cindy Mann, a former top administrator at the federal Centers for Medicare and Medicaid Services, which governs Medicaid, stated:
"Maybe it's half a loaf for someone who needs 30 days. But it's half a loaf of new federal dollars that could be available."
Medicaid will start covering at least some inpatient treatment, which is a big step in the right direction. Experts also insist that doctors and patients should always consider continued treatment in intensive outpatient programs, which can be highly effective for some people and are less expensive.
Mann also pointed out that this proposal still allows state governments to pay for as much treatment as they think a patient needs, which has been going on all along already.
"The state and the locals are completely free to finance that stay if they think it's the right place for somebody to be."
States still have even more power to put together innovative treatment programs to apply for more federal money, so in reality this new campaign is just more assistance being thrown into the mix. The insurance coverage side of getting effective addiction treatment has been a road block for a lot of people to get the help they need, and with the demand growing more organizations are pulling resources to lend a hand in saving lives.
Most full-coverage insurance plans include payments for addiction treatment, but not everyone has this kind of insurance. As the fight against addiction becomes more widely recognized and understood, more elements are changing to provide opportunities for those in need. Palm Partners proudly specializes in holistic healing for drug and alcohol treatment, so if you or someone you love is struggling please call toll-free 1-800-951-6135