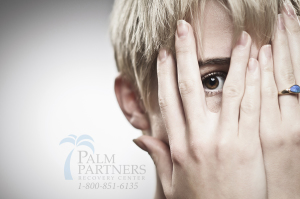 Author: Justin Mckibben
Drug addiction stigma is real. The struggle to overcome that addiction is still very real. Average people seem to speak negative opinions and spark controversial conversations more than creating productive personal support or inspiration and compassion. The stigma of addiction and substance abuse takes a heavy toll on the active addict who wishes to seek help, but it also impacts the recovery community with those who have lived in that struggle and survived to implement and inspire change.
The reality has set in that drug addiction as a disease is becoming more prominent, and that may contribute to a change, but real change will come only through the bravery and persistence of individuals dedicated to seeing that change through. To see the struggle, and to shatter the stereotypes is a huge part of changing the way addicts and alcoholics are perceived.
Records in Stigma-Related Research
Back in August 2005, there was an issue of Addictive Behaviors that published a study that specifically surveyed three groups of people with different levels of drug-related problems:
2 groups of college students
1 group of prison inmates
The commonality found in all three groups was that the feeling or fear of shame was significantly linked to substance abuse issues. The fear of judgment and criticism from society is one of the primary problems faced by a wide demographic within the community of addicts, and quite often that fear is translated into shame. That shows stigma as a fundamental contributor to the shame of addiction that fuels continuous substance abuse.
Another survey by the Johns Hopkins Bloomberg School of Health gave further insight into the blurred lines of stigma and supportive opinions in society on the concept of what addiction is and how addicts should be treated. Of the over 700 people surveyed for the poll:
64% believed that employers should be allowed to deny work to someone with a drug addiction
Then taking into consideration in 2010 the United Kingdom Drug Policy Commission conducted a study that deduced:
58% of those surveyed believed that one of the root causes of drug addiction is a lack of self-discipline and willpower
43% of the respondents stated that they would not want to live near a person with a history of drug dependence
These facts start to get even tougher to accept. It is not too assuring to see that larger numbers of people actually believe that addiction is basically a character flaw, that the addiction issue is a dedication and discipline dilemma, and not a disease.
On the other end, a 2012 survey from the Partnership for Drug-Free Kids and the New York State Office of Alcoholism and Substance Abuse Services conducted another survey that established:
23.5 million adults consider themselves in recovery from either drugs or alcohol
Of that 23.5 million only 2.5 million individuals sought or received treatment for their addiction
So, we can see that there are large populaces of individuals who are able to admit to being addicts in some capacity. To see that only a minute fraction of those people are getting the treatment they need is depressing because, despite the fact that not having insurance may play a role for some, the majority of people who do not seek treatment are people who are ashamed or afraid to admit to their issues with substance abuse, and that is based off the stigma that is associated with addiction.
Committing to a Change
Barack Obama outlined a plan of action in his National Drug Control Strategy of 2010. In this, the Obama administration requested $25.5 billion in Fiscal Year 2015 for substance abuse treatment in the health care program, as well as other initiatives, and making an active effort in ending the revolving door policy of drug use and criminalization.
Let's get honest, if the largest element related to people not getting treatment is shame, and the structure of health care and the legal system is designed to beat down the addict, then how can we expect more people to get help. The cycle will continue, and the struggle will only get more real. But when there are more people fighting to change the stigma, and the policies of health care and the judicial system are changed to actively assist addicts in getting treatment instead of prison, then more people are likely to seek help, and more recovering addicts will stand up and speak out against the stigma.
Recovery Community
Being part of a thriving recovery community like there is in South Florida has been extraordinary for my personal recovery, and that recovery community of sober drug addicts and alcoholics has helped me to not only grow in sobriety, but to better understand and appreciate that addiction is a disease. And more importantly, it is a disease that affects all walks of life. Being in active recovery does not make us immune; it actually can put us in a bit of a tough spot.
Recovering addicts and alcoholics are also capable of perpetuating the stigma inadvertently. And we are also capable of making a difference in our community, having a positive influence where we can. In a situation where many of us may feel obligated to protect anonymity due to the sting of stigma, some may be in a position to offer a difference in perspective for a person on the outside looking in. It can be a double edged sword, between wanting to help change the stigma that you hear and even feel in your own relationships, and trying to protect anonymity.
At the end of the day, anonymity is to be at the discretion of each individual, choosing to remain anonymous or choosing to speak up for those who suffer from addiction is a personal stance that one must make, and there are some who are making that stance in hopes that it will have a more lasting or reaching impact. I know I have shared my experience with addicts and non-addicts alike where I have felt it useful to another human being. I only hope that others will take such opportunities to try and educate those in their lives.
A better understanding is not a bad thing to give away, but I do understand in certain aspects because of the struggle of stigma, anonymity can be. Within the recovery community, we are fortunate enough to have such a diversity of stories and life-styles, that we can all learn about the different worlds addiction can come from, which in turn will help us to grow and maybe outside opinions will change with each life we have a positive impact on. Hopefully our personal victories will show the victories won every day in recovery, and that affect can be replicated to inspire more change.
Help smother the stigma. See that the struggle is real, and so is recovery. If you or someone you love is struggling with substance abuse or addiction, please call toll-free 1-800-951-6135