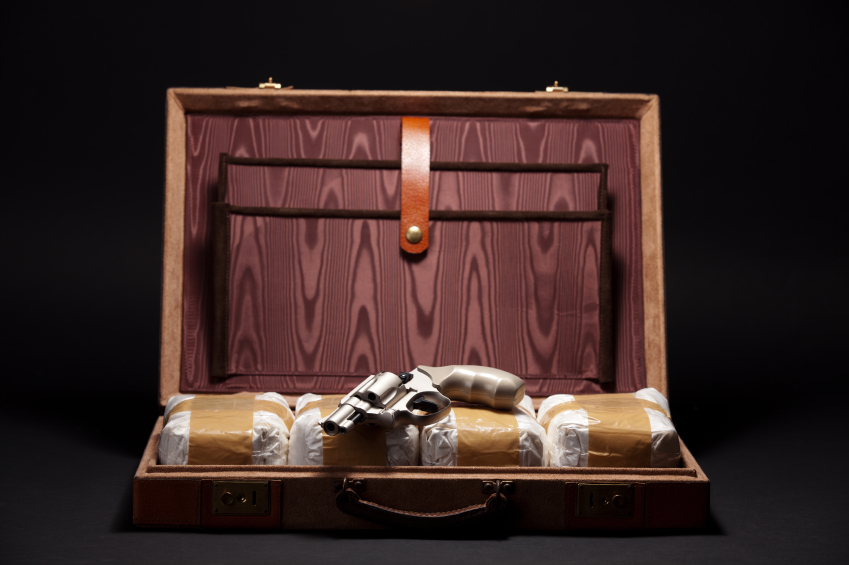 Author: Justin Mckibben
Ever since August 28, 2015 anyone and everyone seems to have something to say about Narcos, the new hit series that debuted on Netflix and has a monumental momentum that has not stopped since. The show has been talked about on practically every channel, has flooded all Facebook (not to mention other social media) news feeds, and has become a centerpiece of conversation in every medium.
Even the people who have never seen a single episode have chattered about how the plot must be well worth the hype, and everyone else eagerly awaits a second gripping and climactic season.
So why has Narcos taken over, and what hidden truths of the drug trade can we learn from it?
Breakdown
Narcos is an American drug trafficking crime drama television series that was created by various talented writers and producers, including:
Chris Brancato
Carlo Bernard
Doug Miro
Narcos has Brazilian filmmaker José Padilha in the captains seat, and thus far he appears to have done a great deal of justice to the material.
This uniquely epic is so far a 10 installment long episodic portrayal of drug kingpin Pablo Escobar and the Medellín Cartel has a thrilling way of packing a serious punch, while also entangling the tales of United States Drug Enforcement Administration (DEA) agents.
Narcos unravels a dramatic reenactment of the real life events surrounding of the progression and expansion of cocaine drug cartels across the globe, while highlighting law enforcement efforts to bring it all crashing down. Wagner Moura stars as notorious Colombian cocaine kingpin Pablo Escobar, with plenty of blood and brutality to go around.
True Narco Cinema
The series is set during the 1980s Colombian drug war, but it's more generally about the myths that drug lords, politicians, and cops tell the communities they serve, which has historically been a way they preserve their power; feeding into the fear and mythology that surround them.
Narcos producers call this "magical realism," but it is actually an old Latin American genre of a storytelling tradition called "narco cinema," comprised entirely of B-movies about the drug trade. Narco cinema works its own magic through a deeply romanticizing the power and violence of drug lords; turning cops into villains, drug kingpins into underdogs turned heroes, and beauty queens into narcos.
Underneath all this, Narco cinema skillfully exposes the weaknesses and corruption of government systems that have allowed the cartels to infect them and take advantage of the people, which is a clever way to show the truth of how cocaine and cocaine traffickers like those on Narcos have devastated the lives of those around them.
Many people who have made a habit and even a living of dissecting and evaluating films and media have praised the series, and one thing many have pointed out is even though the show has bent the truth a bit to make for more entertaining television, it may more accurately portray the uglier, more sinister side to the reality of drug cartels.
Narcos has been valued by many as the first American production in the true narco-cinematic legacy. Unlike most American depictions of the drug trade, Narcos manages to glamorize its protagonists while still revealing the disturbing structural problems they are working within, exposing the world to the key dynamics in the real life drug wars; specifically the way drug lords and corrupt cops and DEA agents mold their own myths and do everything in their power to instill those terrifying yet empowering legends about them in order to preserve their power over the people.
Drug lords oppress the people, they terrorize communities and they destroy lives across the board. Yet because they are made into these grandiose legends of rags to riches through overcoming injustice, they are idolized. What Narcos has done in the eyes of many is it has continued to stroke the ego of the drug lord just enough, while trying to show the viewer just how disturbing and tragically wicked the world of the drug dealer can be. It is not all fun and games, not all a hero's journey. It is a twisted and ugly world, and the hidden truth they try to display is that the legend is more important to the drug lord than the truth, because the truth is a lot uglier and a lot less heroic than the stories they tell about themselves.
Along with dramatic series about drug abuse and drug trafficking, Netflix also features some excellent drug documentaries that may also give you insight into how substance abuse and addiction destroys lives. If you or someone you love is struggling with substance abuse or addiction, please call toll-free 1-800-951-6135