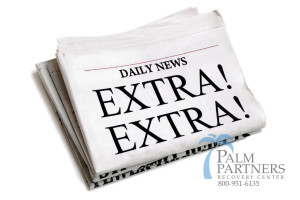 Sometimes the media just cannot paint the picture the way it needs to be portrayed. In the headlines of scandals and drama Dean McDermott of the Lifetime TV series True Tori and husband to stunning starlet Tori Spellings, has been treated like a fool and a pig, and I almost was right there believing it. But then I noticed he claims to be a real deal alcoholic. The revealing April 29th episode exposed a lot about Deans inner conflict pertaining to the scandal between the troubled two and their Hollywood heartbreak, and Dean gave an honest look at how the disease is devastating his life, then he goes on to follow up with describing the issue with substance abuse, and some of the mess starts to make sense.
Stepping Up About Stepping Out
When confronted about cheating on his wife of seven years with 28-year-old Emily Goodhand, the actor and reality star, 47, opens up about how he ended up in the dog house. He said "I didn't think I would get caught". At first I thought this guy was just being inconsiderate and a little arrogant, but after watching his discussion with his friend about the situation, McDermott did go on to talk about how the actions he has recently taken now put his home life and relationship with his loving wife in jeopardy, and how this all stems from an all too familiar fault in his ability to steer clear of abusing substances instead of facing his life and relationship. "I was drinking and using drugs. I was not dealing with things that happened to me in the past. McDermott sees that his addictive characteristics have gotten him into this position, and that his bad choices had him drinking and using before he checked himself into rehab last December. It's not like I was looking for sex — our relationship and sex life is solid. I have a brain that wants to kill me. I have a brain that wants me dead". Given this statement, it seems that Dean has some idea of how the disease of addiction affects his mentality and ultimately his life, and now the world sits and watches the process of him and Torri trying to rebuild.
Deans Delusion
McDermott sees that his addictive characteristics have gotten him into this position, and that his bad choices had him drinking and using before he checked himself into rehab last December, and he has openly admitted to falling into the traps any alcoholic or addict knows. The delusions the disease of addiction create for those who struggle with substance abuse that one can sustain and even succeed in active addiction. He went on to say, "That's how the alcoholic mind works and thinks. You have a couple cocktails, do a couple lines… Then cut to the sunrise, it just never works out that way." It is true that by believing he could use and drink freely, he puts himself in a position to fail, as someone who struggles with his self-control. He even admitted to having suicidal thoughts in the wake of the infidelity, and Tori expressed in a therapy session how afraid she was to show her anger because of how it may hurt Deans mental health. The fact that he sees what brought him to his desperate state may give him the opportunity to resist it in the future, but time will tell.
Picking Up the Pieces
The sad truth is that it usually takes something falling apart in order for an addict or alcoholic to put themselves and families back together. During this TV break down he opened up and admitted, "I am on the verge of losing everything that means anything to me in this world. My wife and my family," and it is pretty clear the threat of his marriage not surviving this next year is bringing him closer and closer to another bottom. The underlining truth to this is that even in the pampered life, someone who chooses to cope with everything in a toxic way will inevitably hurt those around them. We often find our lives in places we never expected them to end up once we subject ourselves to drugs and drinking and follow that mind state. Torri herself goes on throughout the episode debating on if she can forgive her husband's actions. The father of five— four kids with Spelling and one son with ex-wife Mary Jo Eustace—goes on to explain to his friend how easy it is to lose control, and how important it is for him to change his life and get back on track. I cannot help but find myself cheering this guy on and keeping my fingers crossed that he is able to find an amazing life and some level of sobriety, because I know first-hand how terrible it feels to be standing in his shoes, and how much peace and love someone can find in recovery. I may secretly find myself tuning in to Lifetime sometime soon to see how Deans doing.
If you of someone you love is suffering from substance abuse or addiction, please call 1-800-951-6135