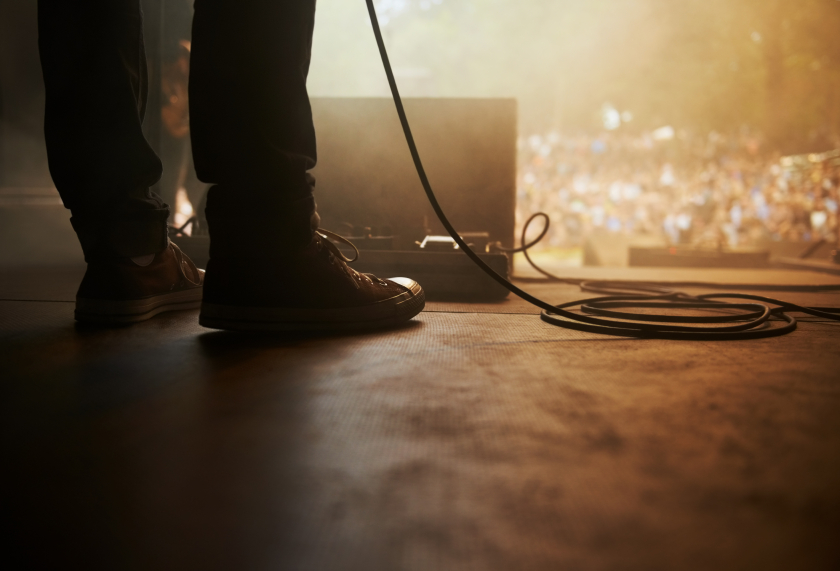 Author: Justin Mckibben
Music has power, to some of us it is the heartbeat and life-blood of our lives. Music is the diverse and intrinsic translation of the world we love into a variety of voices and tempos that decorate, elaborate and celebrate everything that we are as people, and there is something very transcending and spiritual about music. It speaks to our souls with a cultured voice like nothing else, and it has the ability to transport us to a moment intangible in the world we know, and keeps us in tune with our abstract emotions.
We develop different relationships with different songs, and sometimes we can't hear a song without thinking of our personal relationships or memories. It takes us home, it pushes us outside ourselves, and in recovery we all have some kind of song/album/band/genre we can surely connect with on some instinctual level.
For me, one of those bands has been Bring Me the Horizon, and even though I prefer to hear their earlier grittier style, I respect their transition and what inspired this change for the vocalist.
Oli Sykes is currently in recovery from an addiction that had distressed his life and career, and thinking back to some of my favorite songs from the album Sempiternal (which saved my life a couple times in addiction and in recovery) it seems like there is plenty of that story in those lyrics. One song in particular entitled "Can You Feel My Heart" says it clearly in a way I feel a lot of addicts can probably understand:
"I'm scared to get close, I hate being alone
I long for that feeling, to not feel at all
The higher I get, the lower I'll sink
I can't drown my demons, they know how to swim"
Yes… yes that is my life. My every waking moment in addiction in those exact words.
Looking through the songs on this album, there is some definitive language that would probably be familiar to those of us in the recovery world, and when you listen, the desperation and pain of a man in early recovery seem layered over the surface of these vocals.
Talking BMTH
Bring Me the Horizon (BMTH) is awesome… just want to get that out of the way. They work really well into my slam-dance-Saturday routine.
Some people are probably going to disagree with me on this one, and I couldn't be more okay with that, but I have a lot of respect and personal connection to some of this music. Especially in some of my more heated and more jaded moments this band's intensity and even the anger in their music spoke a lot of the same truth I feel, and a lot still resonates with the experience of surviving those tougher times.
Bring Me the Horizon is a British rock band from Sheffield, Yorkshire. Formed in 2003, the band is fronted by the lead vocalist Oliver Sykes. While their earlier work has been described as the more unforgiving and heavy 'metalcore' rock, their style on their latest album That's the Spirit has been met with some criticism for being a less aggressive and more on the light-side of the band as it shifted over the years from heavy and abrasive, to electronic and versatile.
From throwing in pop music style, along with full choirs and synthesized orchestras, this band gets my respect just for their attempts to evolve.
Speaking Addiction with Oliver 'Oli' Sykes
In the band's album notes, all of Bring Me the Horizon's lyrics are credited to being written by Oliver Sykes, while all five members as a band wrote the music, so when we look at the lyrics it's no surprise they translate a lot to the heart of an addict trying to rebuild.
Back in July Oli Sykes was onstage to accept the award for Best Album at the AP Music Awards for Bring Me the Horizon's Sempiternal release when he stunned the audience and publicly admitted to his drug addiction for the first time.
"I wanna say something that I never thought I'd actually talk about. Before we wrote Sempiternal, I was a f—— drug addict. I was addicted to a drug called ketamine. I was on it for years, and I was f—— off my head. My band wanted to kill me. My parents wanted to kill me. My f——- brother wanted to kill me. Everyone wanted to kill me. But they didn't—they stood by me. They supported me through all that s—, and we wrote Sempiternal because of it."
He then went on to talk about his time in rehab, and telling the fans that while no one knew about it he had spent a month in rehab, still receiving letters, text messages and emails from the fans in support. Inspired all along that everyone was unknowing of the turmoil he was facing and expressing great gratitude for the care.
Now in recovery the front-man has stated in an interview with Gigwise that conquering his demons made the band tighter as friends and enabled them to make what he described as their 'best album to date'.
Sykes also talked about the friends he lost in his recovery process through the difficulty of him realizing he had a problem. He said in another interview he didn't think there was anything harder than staying friends with a drug addict, and that if it wasn't for his family, his band and his music he would still be a drug addict, adding:
"…It's the hardest thing in the world to get through because as soon as you get sober you're just riddled with guilt…"
Sykes admitted at one point in his addiction he no longer appreciated the things he had, and had even convinced himself he didn't want it anymore. But now he sees his battle with addiction and his journey thus far in recovery as a blessing in disguise because without it the band would not be able to make the music they are making now.
While the music is drastically different with this new softer voice style Sykes is using, the message behind it seems to be one of great weight and dedication to an intimate internal growth from the distress and hopelessness of active addiction. It may not be as popular for the thrash and hardcore crowd, but it speaks volumes to some of us who have been weighed down by an addiction and come out the other side with a new perspective. Need an example, check out their single "Throne" on the new album.
Drug addiction can affect anyone, and without bias it destroys the lives of those it touches in the most intense and intimate ways. The things we love, the people we cared about and the passions we have are sometimes the catalyst for the transformation we need… but we have to take an action to make a change. Getting help and getting treatment isn't impossible, and in that we can find new meaning and new freedom in recovery. If you or someone you love is struggling with substance abuse or addiction, please call toll-free 1-800-951-6135