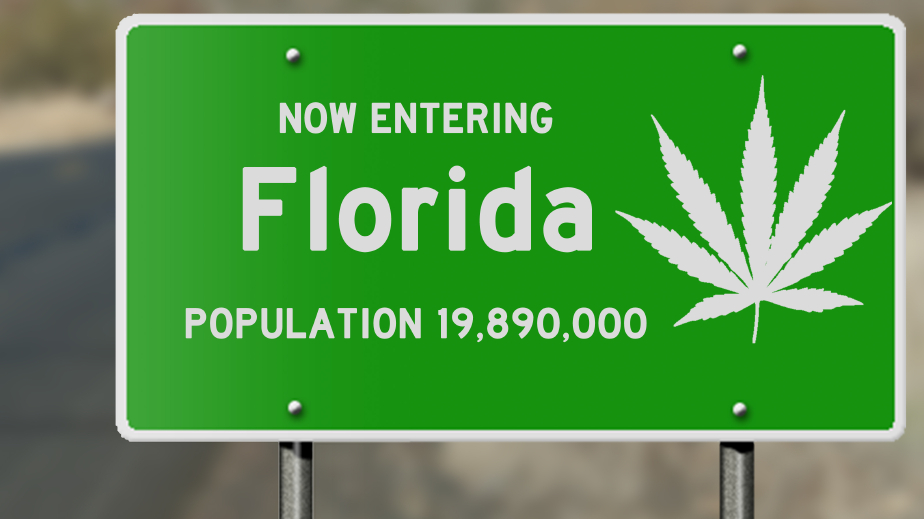 In case you missed it, Palm Beach Country will now decriminalize marijuana. With a 4 to 1 vote made on Tuesday, Palm Beach is now following in the footsteps of West Palm Beach and Miami Beach in the effort to reduce marijuana arrests.
"We have to understand that we cannot legislate and lock up everybody for everything they do," Commissioner Priscilla Taylor said at Tuesday's commission meeting.
The new ordinance states that anyone with possession of 20 grams or less of marijuana will no longer be arrested. Instead, law enforcement will have the option to issue a $100 citation for the possession. Low on funds? Not a problem. Those who cannot pay the citation will have the option of working it off through community service hours.
Let's Break This Down
Just to put it all into perspective, here is an overview on what the new ordinance means for residents in Palm Beach County:
How many grams? According to the ordinance, 20 grams or less of marijuana is eligible for a fine. If someone is found with more, they face harsher penalties.
What's the punishment? If found possessing 20 grams or less of marijuana, officer would issue a $100 fine and a civil citation.
When does this go into effect? As soon as the law is filed with Florida Department of State, which estimated to be in about 10 days.
What if someone can't pay? If you are unable to pay, you have the option of doing 10 hours of community service instead.
Does this mean marijuana is legal? No, marijuana is still a criminal offense in the state of Florida. Even if you are caught with less than 20 grams of pot in Palm Beach County, the officer has the choice of whether to issue a citation or a criminal arrest.
How many citations can I get? A person caught with a small possession of pot is allowed to receive a citation a maximum of two times.
Underage? The ordinance only applies to those that are 18 and older.
The Palm Beach ordinance passed with a 4 to 1 vote, and Commissioner Hal Valeche was the only one in opposition of the ordinance. Valeche said he believes marijuana is a gateway drug that leads to harder drugs. He is also worried about discrimination that can occur when it comes to an officer choosing to give a fine over a misdemeanor.
"You've gotta have pretty firm and hard guidelines as to how you chose which one to do," Valeche says. "Otherwise I think you open yourself up to claims that you're treating different individuals differently."
Valeche could very well have a point. A 2013 report with the American Civil Liberties Union revealed that on average, black residents are close to four times more likely to be arrested for possession of marijuana than whites, despite the statistics that show marijuana use is equal among both races.
Looking at other states,  New York decriminalized the possession of less than 25 grams of marijuana way back in 1977. The law decriminalized pot provided it was not in "public view," however this law was largely ignored for the better part of 38 years. Police officers found a loophole and forced suspects to empty their pockets, essentially taking the drugs into "public view."
However, on Nov. 10, 2014, New York City Mayor Bill de Blasio and Police Commissioner Bill Bratton called a press conference and announced that the city would stop filing criminal charges for people carrying small amounts of pot. Since 2014, marijuana arrests have gone down significantly, however the city struggles with issues of discrimination in lower class neighborhoods compared to the higher class.
In Florida, those who advocate the ordinance say that younger people deserve a second chance. Between 2010 and 2014, more than more than 7,500 cases in the county involved possession of 20 grams of marijuana or less. In 90 percent of these cases, the person ended up in jail. This law will change that. Although marijuana reform continues to be a hard hitting topic increasing in support, many are concerned about the potential harm.
Addiction is a concern for many and if your substance abuse is becoming unmanageable, you should seek treatment, regardless of whether your drug of choice is legal or not. If you or someone you love is struggling with substance abuse or addiction, please call toll-free 1-800-951-6135.
Author: Shernide Delva