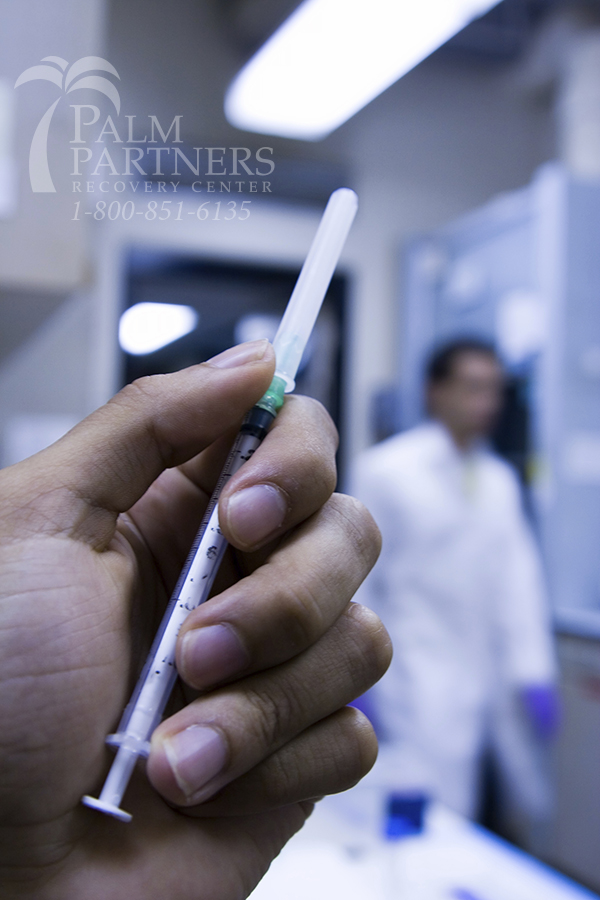 Author: Justin Mckibben
With so much attention shifted to the growing drug problems plaguing the country, with heroin and prescription drug abuse being on such a rise as of recent, many strategies have been put together to see what can be done. Some seem more like a Band-Aid on a gunshot wound than a real solution, but some believe harm reduction is the best course of action we have at the time.
With Narcan kits being distributed to combat overdose in some areas, and more lenient laws being put into place in other areas, it seems more progressive alternatives are being explored to try and combat the rising heroin issue. As one of North America's most progressive cities in respect to drug policy, it has been announced that Vancouver will conduct a groundbreaking, not to mention insane-sounding, experiment: prescription heroin.
History of Harm Reduction
For the past 11 years Vancouver has provided safe and sterile needle exchange programs, a policy that has been credited with reducing negative outcomes from contaminated needles. But many are saying that new measures must be taken, because clean needles may not be enough.
Several dozen addicts have recently overdosed on heroin at the clinic, usually through using street-purchased drugs. The prevalence of the overdoses led drug policy experts to recommend more progressive policies to combat the negative effects of the drugs. At one point there were 31 drug overdoses over a period of 2 days in October.
Conventionally, doctors have a history of prescribing methadone as a substitute for heroin addicts, and methadone will undoubtedly continue to play a major role in treatment for heroin addicts, however 15% to 25% of heroin addicts fail to respond to methadone. While methadone has proved to be somewhat helpful to some, most addicts will tell you it is a painfully desperate addiction all its own. It is often described as basically substituting one withdrawal for another.
History for Prescription Heroin
After conducting a series of clinical trials involving 26 subjects, doctors at the city's Providence Medical Clinic have received permission to provide doses of heroin to a group of 120 severe drug addicts. This was not a unanimous decision, and was met with an extended period of back and forth debate with Canada's federal Health Secretary Rona Ambrose, who stands in opposition of the new policy that deliberately puts drugs in the hands of addicts.
So the question has become will Vancouver's experiment really work, and will it work the way it's expected. While I can say I'm personally a little speculative at this point, apparently prescription heroin is common in Europe, and recent studies there have reveal that the programs have produced improved public health results as well as a reduced crime rate.
So in theory this can be a positive initiative, and in the past has wielded some productive results. It's only when you say it out loud that is sounds terrible.
Facing the Facts
Now already prescription narcotic abuse has been a significant problem all its own in the United States. In fact most heroin abuse is credited to people who start out with abusing prescription opiate medications. Still heroin is a large and growing problem in the country. Recently a study from the Center on Disease Control found:
Heroin useincreased 74% from 2009 to 2012
In 2012 Americans were twice as likely to suffer a fatal overdose than they were in 2010
While the success, or failure, of Vancouver's experiment is nowhere near guaranteed, the city has a willingness to offer prescription heroin that reflects a willingness to provide new opportunities for struggling and desperate addicts. Laura Thomas of the Drug Policy Alliance stated,
"Everyone has a different path and people need different options,"
In all honesty, she is not wrong. Everyone does need to have options, and different people have different paths that lead them to their best course of action. But again I have a personal belief that it does not involve passing out a prescription to a drug that is not only at epidemic proportions across the world, but that is taking more and more lives as time presses on. This new policy seems to be taking the focus off of solving the problem, and putting more focus on dressing it up as something it's not, a manageable habit.
While I am no expert or doctor, I don't think I have ever met anyone with a manageable heroin habit. Heroin and prescription opiates are some of the most dangerous substances out there that seem to be progressively popular and gradually more deadly. In my opinion, the focus should be put on raising awareness of the real solutions that are out there, and that stigma should not stand in the way of treatment. If you or someone you love is struggling with substance abuse or addiction, please call toll-free 1-800-951-6135