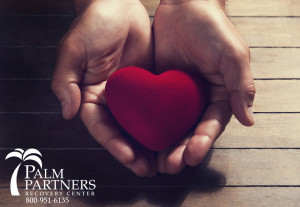 This following is a guest blog by a former client, Todd Presser, who received treatment here at Palm Partners in 2013. Todd gave us permission to print his story as well as his name.
Todd wrote about a recent mission trip he went on and speaks into the importance of service – giving back – when it comes to recovery. I could identify with his story, not because I've been on mission trips – because I haven't but, because I have also learned that the only way I can achieve and maintain true sobriety, and happiness in sobriety, is to look to how I can serve others.Radical growth and transformation, on a spiritual level, is the cornerstone to recovery from substance abuse and addiction. And one of the best ways to encourage that growth is to reach out a helping hand to others.
The bottom line: selfishness, like in active addiction, turns to selflessness through recovery.
My Reflection on the Jamaica hearing aid Mission
As I reflect on a trip I recently took to Jamaica, I realize how truly blessed I am. I have my hearing, a wonderful family, a beautiful loving wife, a job I love, a nice home, great friends and awesome kids.  Because this is the "norm" for me, it isn't always easy to see my blessings.
Five years ago I could not have imagined the life I now have. I was self-absorbed in my addictions, a martyr with a hole in my soul. I had lost everything. Through my journey in recovery (with a couple hiccups along the way), I have learned to love and put others first and, in return, I will feel love (I pray for this challenging willingness daily). My recovery service brings me a VERY special fulfillment, but I also felt the need to find other ways to give of myself. None of these blessings can happen unless I choose daily to put my recovery first.
This is my experience of an incredible gift of sobriety outside of the recovery bubble I had always been so accustomed to.
Jaime Vernon, founder of Songs for Sound, posted early this year recruiting anyone interested in going on a mission trip to take hearing aids to the Jamaica Christian School for the Deaf. This quickly got my interest. This charity has a special place in my heart because my sister and brother-in-law have two children, both of whom are deaf and yet can hear because of the miracle of cochlear implants. I raised funds to go, plus some, through the incredible support of family and friends; 65 percent of my donors are in recovery. I was about to embark on a trip with 7 people, 6 of whom I had never met before.
When I arrived in Jamaica I was nervous. I knew that I may be able to help with repairs at the school but was anxious about truly finding my purpose among the team. God had a plan the whole time! I met the team Monday for a relaxing dinner and finally put faces and names together. What a welcoming and inviting crew!  I knew I belonged. My team consisted of speech pathologists Krystal and Marren, audiologists Erin and Leah, a videographer/photographer Jay, a sports advisor, Jaime's son and, of course, the one who brought us all together: our fearless leader, Jaime.
We met the bus Tuesday morning and our driver, Gary, for the first time. He is full of love and works very hard driving for the school. The school was only about 10 miles from our hotel but was an hour's drive away, up a narrow, treacherous mountain road. Traffic moved aggressively; I thought Atlanta traffic was rude!
We were welcomed at the school with gratitude and love from the staff and kids. As I walked around the campus, there was an eerie silence. Jaime talked about what to expect over the next few days as the entire school body watched, all the while Miss Diane translating through sign language. Jaime asked the kids "who would like to hear?" At that moment you could see the excitement in the children as their arms shot up like rockets! This was to be the first of many God Moments I would experience.
We all got to work in the sweltering Jamaican heat. I installed mosquito screens on the dorm doors. As I worked in those dorms while the kids were in class, I quickly realized how truly blessed I am. I was humbled to see how they make do with their living conditions and are grateful for what they have.
Their water is fed by gravity from cisterns atop a hill. They have electricity and some technology. A greenhouse is atop the same hill where they grow some of their food, which consists mostly of rice, very little protein and veggies. Clothes are manually washed and laid out to dry on tables also at the top of the hill (I need to name that hill!) There is no air conditioning; however, the buildings are designed with slotted windows and fitted with ceiling fans – all of which produces remarkable air flow. The children play on rocky ground in a courtyard.
Remember how I said that God had a plan the whole time? Soon after we arrived, my defining job within the team was established. The others were working very hard and I asked how I could help. Holes needed to be bored in the molds for the hearing aid tubing and they asked if I would be interested.  Of course, "I have a purpose!" I thought. I used a laptop to research this process.  We made a mold of one of a team member's ears and I practiced. I quickly discovered that an adult's ear canal is remarkably larger than that of a 6 year old.
Everyone worked diligently, putting in a full day's work every day we were there. Our videographer did an amazing job documenting the Blessing of Miracles. Krystal and Marren did speech testing and non-verbal I.Q. tests. I worked in the room with my "miracle girls," Leah and Erin. While they did the hearing tests and ear molds, Jaime was the happy face for the children, making the hearing tests fun. I love her energy! Experiencing this was a God Moment. Miracles came to life as kids, one by one, responded nicely to the tests.
Our last afternoon together was emotional. Every child was fitted with a hearing aid and given instructions. Jaime and Erin briefed the staff and teachers, some of whom are deaf as well. (We're sending hearing aids to them, too.) Although Leah and Erin did most of the fitting, I got a chance to fit one little girl. Watching them all respond to sound was joyful! Amazing God moment! After all the kids were fitted, I walked around observing the children. That eerie silence was gone; the children were making noise, some hearing their voices for the first time!  God Moment!  The excitement and joy I was privileged to witness is priceless and will always live in me. This experience in sobriety is truly a miracle for this recovering addict.
I could not have asked for a better team with whom to serve. I have 7 new friends for life. I will be joining this mission for the second trip, God willing, in the fall of this year. Songs for Sound is a charity of miracles, a charity of heart. I am so honored to have been a part of the pilot mission!
I am truly blessed.
-Todd
If you or someone you love is struggling with substance abuse or addiction, please call toll-free 1-800-951-6135.