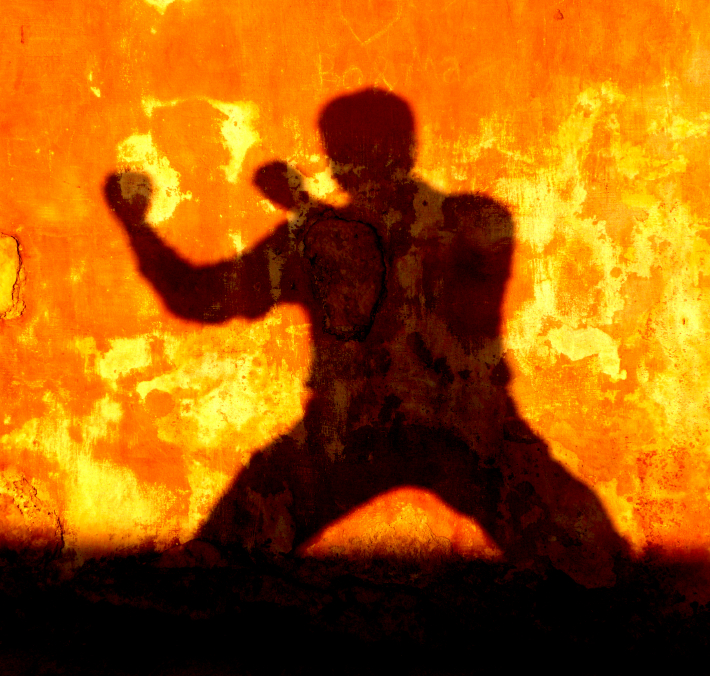 Author: Shernide Delva
Robert Downey Jr., the Iron Man we've come to love on the big screen, has always been open to the media about his battles with drug addiction. The actor has come a long way from his past struggles.
Personally, Iron Man has to be one of my favorite comic book franchises. It is hard to even imagine that at one point, Downey's criminal activity and drug use drew more attention than his acting. In June 1996, cops found the actor driving under the influence while in possession of a gun, cocaine and heroin.
A month later, he was found trespassing in his neighbor's bedroom. He spent a year in prison and checking in and out of rehab clinics. All together, the actor served 15 months and finished his parole in 2002. Downey was able to overcome his addiction and has maintained his sobriety ever since.
Now, his success in recovery is fully being recognized. On Christmas Eve Thursday, California governor Jerry Brown pardoned Robert Downey Jr. for his nearly 20-year old felony conviction. The gesture was largely symbolic as a way to signify how far Downey has come from his past. Now, the star's criminal record is intact but more importantly, the gesture serves as a public proclamation that Downey has remained out of trouble and demonstrated exemplary behavior.
Looking back, when Downey was arrested, his career plummeted to a new low. Over the last decade; Robert Downey Jr. has made a huge comeback in a variety of box-office successes with franchises such as Iron Man and Sherlock Homes in addition to comedies like Tropic Thunder.
Martial Arts Training Credited for Downey's Recovery
Downey attributes his success in recovery to his martial arts training.  He used martial arts as a tool to overcome his drug addiction and transform entirely. His long time martial arts master, Si-Fu Eric Oram, says that Downey's rigorous Kung Fu practice was huge in helping him overcome his addictions.
Si-Fu Eric Oram even wrote a letter in support of Downey's pardon to California governor Jerry Brown.  The martial arts teacher, who teaches a form of "Chinese boxing system," or Wing Chun Kung Fu, first thought Downey was a losing battle. He was skeptical of the actor's commitment and was reluctant to take Downey in after hearing from rehabs that he was a "hopeless addict" who "would never change."
However, Robert Downey Jr. was persistent about his desire to recover so eventually Oram took the actor in. After just a few months, the actor became a committed martial arts student who was willing to "rewire his mind and body," said Oram.
In an interview to Men's Journal, Oram elaborated on how difficult a case Downey was at first.
"When he first came to me, insurance companies wouldn't bond him for movies; he couldn't get roles. I told him if he didn't show up to a lesson, I was going to chop off his toes and feed them back to him. One day he didn't turn up, and I told him goodbye. Then he had a couple of producers call me and vouch for him, saying, 'He was with us in a meeting; he didn't have a phone. It's our fault. Don't cut his head off.' He has committed himself to it ever since and turned his life around."
Over the next few years, the two would develop a close bond and Oram has even worked with Downey in 17 films. Furthermore, Oram wrote in the letter that Robert Downey Jr. completely transformed in the decade since his battles with drug addiction.
"It's difficult to recognize the Robert that stepped into my academy 12 years ago," he wrote.
On Christmas Eve, in honor of his recovery, California governor Jerry Brown granted Downey a full and unconditional pardon.
Downey continues to complement how martial arts were able to transform his life. He said in an interview that Wing Chung Kung Fu was able to change how he coped with his emotions.
"Wing Chun teaches you what to concentrate on, whether you're here or out in the world dealing with problems. It's second nature for me now. I don't even get to the point where there's a problem."
Why Martial Arts Helps in Recovery
Thinking of joining a martial arts program? I know I am. Martial arts are an excellent tool in the recovery process. Some of the benefits of martial arts include.
Cardiovascular Benefits: Martial arts are an excellent way to stay physically in shape. They benefit almost every part of the body. They can also be more physical benefits in rigorous martial arts such as Muay Thai and Tae Kwon Do.
Discipline: People who struggle with addiction need to learn discipline. Once you become fully immersed in martial arts, you will find that it takes sacrifice and efforts. In addition, principles learned in martial arts can be applied in other areas of life.
Self Defense: Martial arts allow you to learn how to defend yourself in emergency situations.
Confidence: Learning self-love is extremely important especially after years of battling addiction. People who do martial arts gain a greater sense of self by becoming more comfortable in their skin and their ability to defend themselves.
Humility: Martial Arts allow the ability to be humble. You will no longer feel you have to prove yourself to anyone. You become more aware of your strengths and limitations.
Spirituality: Individuals who practice martial arts tend to develop both inwardly and outwardly and connect more to a higher power.
Overall, joining a martial arts program is incredibly beneficial. Recovery can sometimes feel like a long journey but learning what tools work for you is ultimately the way to succeed in sobriety. If you or someone you love is struggling with substance abuse or addiction, please call toll-free 1-800-951-6135.