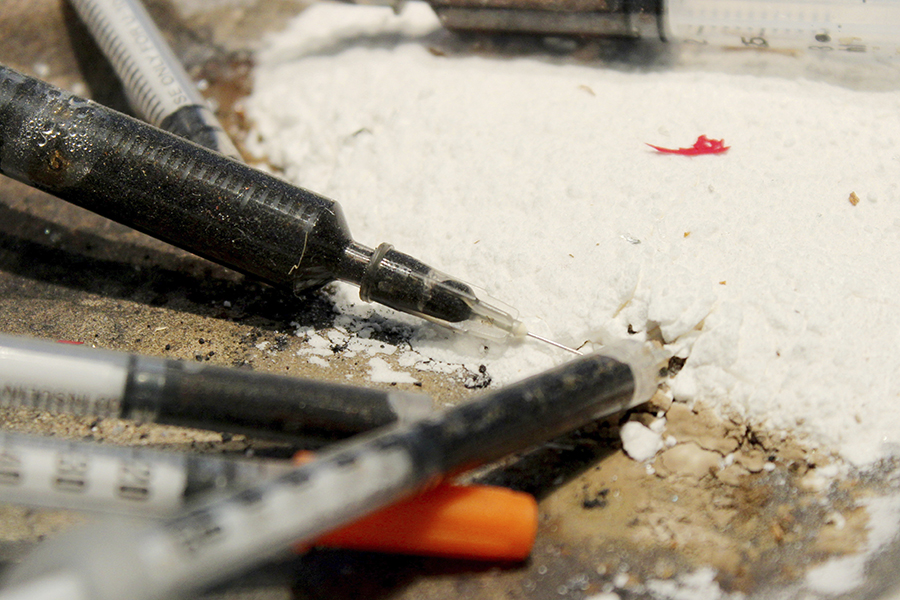 Author: Justin Mckibben
Every four minutes, someone dies from addiction to alcohol or drugs. According to the Center for Disease Control and Prevention (CDC) the leading cause of injury related death in 2013 was drug overdose (drug poisoning), and some people are to the point where they think we need to start holding more dealers accountable for the death toll.
I recently wrote and published an article discussing how heroin was killing more people in some parts of the country than homicide is, proving that drugs DO indeed kill people, even when people kill people. When the article was published someone online caught my attention by commenting that "Heroin IS homicide!"
That got me thinking, and then I came across a few stories of some very similar opinions and started to wonder myself, should an overdose be considered a homicide by heroin? This is actually a debate that has been made famous by some celebrity deaths and the trials against their dealers, such as 57-year-old Robert Vineberg was arrested 2 days after Philip Seymour Hoffman was found dead from a suspected overdose. He was put in front of the judge, along with 2 others caught up in a raid after the famous actors death.
Should it Mean Murder?
Technically, the state of Massachusetts alone has it worse than the rest of America as a whole, considering the overdose rate in 2013 was double the national average of 7.7 deaths per 100,000 to heroin and prescription narcotics.
Given the state of the situation, Colonel Timothy P. Alben tweeted last month his own opinions on that topic, weighing in with a quote,
"Charging heroin dealers with homicide/manslaughter should become part of any strategy to attack this problem!"
While to some this may seem like an extreme, the colonel can hardly be faulted for his militant attitude while living and working in a state that lost 978 people to overdoses in 2013—nearly 3 times the number who died in 2000.
Some other officials avidly spoke out in favor of that sentiment. Berkshire County District Attorney David F. Capeless explain that in Berkshire county, an area which had 16.2 overdoses for every 100,000 people in 2013, every overdose death is fully investigated with the intent to charge someone for the death, but it doesn't often happen.
A big part of that being the lack of witnesses, because the main witness is dead, and others are typically other addicts and customers who would never want to turn in their dealers. Capeless went so far as to say,
"You have instances where a best friend can be lost, yet that person won't cooperate because they're all thinking about their own survival."
But that doesn't mean it NEVER happens. Capeless himself got his first manslaughter conviction against a drug dealer in 2009. Other counties have gotten arrests for drug providers in deaths, and several cases ended in convictions.
The Death Trend
Massachusetts police detectives have handled 22 homicides across the Commonwealth. That does NOT include:
Boston
Worcester
Springfield
(which investigate their own deaths)
State troopers have been called on 10 times as many suspected heroin overdoses as homicides, added up to 238.
Yes, I say again- 10 TIMES the number of homicides has been suspected heroin overdoses!
But Massachusetts isn't alone with this idea either. Other states have pursued charges against dealers following overdose deaths of their customers, including:
Investigators in states like Massachusetts have it rough though because they need to prove "wanton and reckless" action, not just negligence. For that to work prosecutors would have to prove that the dealer knowingly had a potent batch, or had other customers overdose, yet sold anyway. There would have to be some pre-existing knowledge of risk to life.
On the Federal Level
Dealers can also face charges on the federal level of the law.
Following the death of Boston Celtics draft pick Len Bias in 1986 that was deemed cocaine-relate, the federal government implemented a law that levied stiff penalties on drug dealers whose sales can be directly tied to overdoses—a minimum of 20 years, and up to life in prison.
But much like on the state by state basis, there is the same scrutiny to prove the allegations.
As if that wasn't enough, last year the U.S. Supreme Court ruled that the drug in question can't just have contributed to the user's death (such as in a cocktail of other drugs). It needs to have actually caused the death.
The Blame Game
According to Suffolk County District Attorney spokesman Jake Wark,
"Ultimately, as sad and tragic as it may be, drug use is a voluntary act in almost every case we see."
There is too much breathing room for reasonable doubt between the manufacture of the drug and the ingestion by the user. Some believe that trying to convict a drug dealer for the death of a consumer is like trying to convict a gun manufacturer for a murder… or better yet, a suicide.
Then there is the source of the problem, which includes the pharmaceutical companies that produce powerful pills like Oxycodone that get misused and lead to harder opiates for some addicts. Are we going to start arresting the heads of Big Pharma for the deaths of addicts? For a while prescription painkillers were the leading cause of overdose death!
Maybe that isn't such a bad idea… but I digress…
The fact that we are talking about charging drug dealers (who are often addicts themselves) with the deaths of users, we are treading some dangerous ground. Take for instance Joshua Lore, who is accused of preparing and administering a lethal dose of heroin to 23-year-old Kody Woods. Lore also got high himself that day, according to an arrest warrant, and after his friend died he was charged with second-degree murder, even though the coroner ruled the death was accidental, because under the law in the area he could be charged.
So while it is understandable that sometimes some of us believe that those making money off of the misery and deaths of others should be held responsible, where do we draw the line?
First think about your loved one's death falling on whoever was with them and gave them the drugs. Now imagine your loved one using with a friend and that person dies, and your son/daughter or brother/sister is charged with their murder? Will imprisoning more and more addicts while others die really solve it?
As someone who has both sold drugs, and lost loved ones to overdose and other drug related incidents, I still believe that this can't be the answer.
Maybe we should be relying on more effective and innovative treatment techniques instead to resort lives instead of take away what life they are holding onto.
The pain of losing a loved one to addiction is undeniable, and the desire for justice to be served to their memory is very relatable. But ending more lives never brings back the one that was lost, and with drug use we have to accept that no one is forcing us to use. We take our lives into our own hands every time we get high, and sometimes we don't make it back. But if you, you have another opportunity to make a change. If you or someone you love is struggling with substance abuse or addiction, please call toll-free 1-800-951-6135