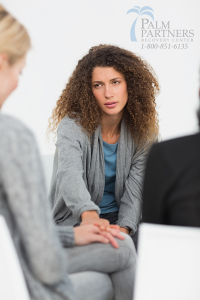 Author: Justin Mckibben
Spice Addiction Treatment: What is Spice?
What is Spice? Honestly sometimes it is very hard to tell what dangerous ingredients are really in these synthetics. Spice is one of the terms most commonly used that refers to a wide variety of herbal mixtures that produce experiences similar to marijuana (cannabis) and that are marketed as a "safe" and legal synthetic alternatives to marijuana. Spice is sold under many names including:
K2
Fake Weed
Yucatan Fire
Skunk
Moon Rocks
Spice is typically labeled "not for human consumption" in an attempt to avoid direct responsibility for their consumption and the harm it causes. Spice products usually  contain dried, shredded plant material and chemical additives that are responsible for their psychoactive (mind-altering) effects.
Spice Addiction Treatment: Physical Effects
Spice creates all types of physical effects on the body, some of which are long-term health issues. Some symptoms people experience when they stop smoking synthetic marijuana for an extended amount of time, physical spice withdrawals might even have an impact hours after their last hit. Other people are lucky enough to never experience any immediate physical symptoms at all.
Spice abusers who have been taken to Poison Control Centers report symptoms that include:
Rapid heart rate
Vomiting
Agitation
Confusion
Hallucinations
The synthetic substance also has a tendency to raise blood pressure and cause reduced blood supply to the heart (myocardial ischemia). A few cases have associated Space use with heart attacks, while those who abuse spice regularly may experience withdrawal and addiction symptoms. Spice addiction treatment is designed to help the individual to recognize and properly treat these health risks.
Spice Addiction Treatment: Withdrawal Symptoms
Even though Spice does not typically cause death directly, the individual who experiences through the withdrawal effects often feels like they are going to die without the drug. That feeling is because the synthetic drug has caused the reward sensors in the brain to become dependent on the chemicals in the herbal incense. The brain starts to play tricks on you to make you think you really need the Spice. And other things that would generate happiness are not as fulfilling or effective. Spice addiction treatment helps to address these and other withdrawal symptoms, including:
Loss of appetite
Extreme Sweating
Inability to sleep
Intense cravings
Depression
Loss of motivation
Psychotic episodes
Suicidal thoughts
Inability to care about consequences
While it is horrible to have to go through the withdrawal, it is necessary to physically detoxify the body in order to be free of the herbal incense, and Spice addiction treatment is set up to help someone who has been abusing Spice to get through the withdrawal period in a safe and comfortable way.
If you are the one experiencing the withdrawal, it is only temporary, but many do not fully recover from their addiction because they are afraid of the pain of the withdrawal process. However smoking more fake pot will only delay the process, bring on more pain, and ultimately make all of the time you went through the withdrawal stages absolutely pointless. The faster you get through it, the closer you will be to quitting the drug. Spice addiction treatment is there to make it possible in a way that gets you through detox, and also provides support for all other facets of recovery.
Spice withdrawal is a horrible thing to experience. With a good support system in a Spice addiction treatment facility you will be able to get through it and will be a much stronger person afterwards. Spice addiction treatment also includes other stages of rehabilitation, including:
Inpatient Treatment
Intensive Outpatient Treatment
Aftercare
By teaching new coping skills, providing group and individual therapy, and holistic healing methods some treatment centers create an atmosphere unlike any other for Spice addiction treatment to be successful in putting someone back on their feet and getting their life together without dependence on synthetics or other maintenance drugs.
Despite the fact that many of these synthetic Spice variations are often labeled as 'natural' plant extracts, they are laced with dangerous and damaging chemicals that can create health problems, and serious addictions. Luckily there is Spice addiction treatment that will not only help someone get off the drug, it also inspires individuals into new ways of life. If you or someone you love is struggling with substance abuse or addiction, please call toll-free 1-800-951-6135. We want to help. You are not alone.