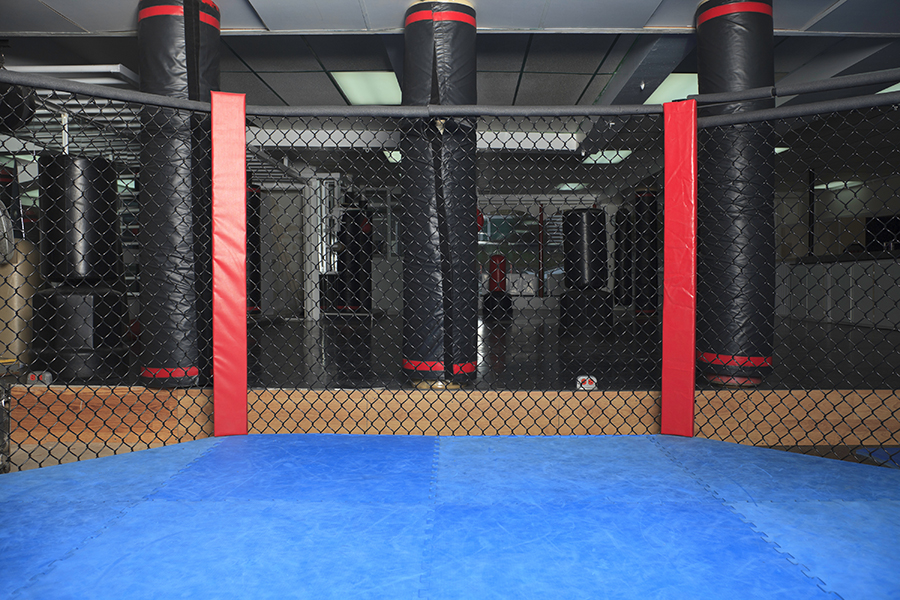 Author: Justin Mckibben
Ultimate Fighter Championship (UFC) light heavyweight champion Jon Jones (20-1) is currently considered to be what many describe as the best pound-for-pound fighter in the world. He became the youngest champion in UFC history at the age of 23, when he won the title in 2011.
Jones' record is impressive to say the very least, but this past week it was announced that Jones would be entering rehab from drug abuse treatment.
Jones Heading for Rehab
According to the Nevada State Athletic Commission, Jones apparently tested positive for traces of cocaine prior to his eighth title defense last weekend in Las Vegas. NSAC executive director Bob Bennett confirmed this Tuesday that Jones did indeed get drug tested, and came up positive for benzoylecgonine, a metabolite of cocaine. Since then Jones announced that he had enrolled himself into a drug treatment program.
Reports state that on December 4th of last year Jones submitted to a urine test, and the sample was analyzed by a WADA-approved lab in Salt Lake City. According to a lab report, results of the test were issued on Dec. 23.
This is not the first time Jones has had some kind of trouble in relation to substances. Back in 2012 his license was suspended for six months after pleading guilty to a misdemeanor following an incident where he was arrested for being suspected of driving under the influence when he drove his car into a telephone pole in New York.
Jones issued a statement apologizing to his family, and the UFC said they fully support Jones in his choice to get help, stating:
"We support UFC light heavyweight champion Jon Jones' decision to enter a drug treatment facility to address his recent issue. While we are disappointed in the failed test, we applaud him for making this decision to enter a drug treatment facility. Jon is a strong, courageous fighter inside the Octagon, and we expect him to fight this issue with the same poise and diligence. We commend him on his decision, and look forward to him emerging from this program a better man as a result."
This whole incident seems to have come at a fitting time, as recently there seems to be a little bit of confusion regarding the drug testing policies of the UFC and their plans to change those regulations. At first they had plans of administering more testing through an in-house program, but have since changed direction.
UFC Talks Drug Testing
The UFC had previously announced they were involved in talks last August with roughly half a dozen independent drug testing agencies, who were intended to provide out-of-competition as well as year-round drug testing for more than 500 fighters.
However Ultimate Fighting Championship President Dana White has announced that the organization will not move forward with either project, but the UFC will be giving that funding to the state athletic commissions who can then fund and oversee additional testing.
In the world of professional athletes and wrestlers, it seems that drug testing is an issue that keeps coming back. Regardless of the sport, drug controversy both in and out of the ring (or on and off the field)  remains an issue as supplements slip under the radar, of the pro's misbehave when not active.
The question is, will the UFC be able to avoid future controversy by sending additional funding to the organizations already trusted for testing, or should they have stuck to the plan of employing independent programs. It seems that the past mistakes has them on the fence about trying it on their own.
Not First Fight for Drugs in UFC
Jon Jones was definitely not the first person to catch some heat for drug use recently in the UFC. There was a highly publicized incident with middleweight fighter Cung Le, who was suspended last August after testing 18 times the limit for human growth hormone (HGH), which directed a lot of attention to the drug testing policies of the UFC.
Because Cung Le was fighting at an event in Macau, which doesn't have a regulatory body to provide testing, the UFC oversaw the drug testing. Le was originally suspended for nine months, but it was then extended to a year because of an "error" in the administrative process.
However doubts soon surfaced about the test's accuracy. The seeds of those doubts sprouted criticism of the unclear appeals process. In attempt to reconcile the issue, the UFC removed Le's suspension, but it was too late. Cung Le requested his release from the organization and joined a class-action lawsuit alleging that the UFC participated in anti-competitive practices, and Dana White has admitted that the incident was a failure on the UFC's part.
May 2014, fighter Chael Sonnen accused fellow UFC star Wanderlei Silva of drug abuse, saying he "literally ran" from testing officials prior to a scheduled fight
In June 2013, veteran UFC fighter Paul Kelly wassentenced to 13 years in prison for drug trafficking for involvement in U.K. heroin ring
The UFC is no stranger to the issues that come with athletes getting caught up in drug testing, but this latest story about Jones is refreshing because you get to see an athlete in such a prominent position who is openly admitting to the mistake he has made, and is willingly admitting himself to a rehabilitation program.
Maybe some of the most refreshing pieces of the Jones story is the fact that the UFC has been openly advocating for Jones, supporting his admission to treatment and commending his career and his efforts to change. He is also getting support from Reebok, which signed Jones less than a month ago. Reebok made a statement in regards to the news:
"We commend Jon for taking the necessary steps to address this issue, and we will support him in any way we can. The status of Jon's relationship with Reebok has not changed."
Jones will not be stripped of his titles, given that the substance in question was not a steroid or a performance drug. Being that Jones was positive for an abuse drug, and it was out of competition, it will not affect his titles. He is not the first decorated athlete dealing with substance abuse in the last few months.
Hopefully with all the support that is standing behind Jones during this next chapter of his career and recovery, Jones will emerge an even more balanced and inspiring competitor. He already knows his way around a fight, let's see what he can do in the recovery ring.
Anyone can become a victim to substance abuse, from celebrities and athletes to every-day citizens. We all have to give ourselves a fighting chance to survive our illness, but like any warrior we need to begin our training somewhere, and there are plenty of people out there who want to help. If you or someone you love is struggling with substance abuse or addiction, please call toll-free 1-800-951-6135