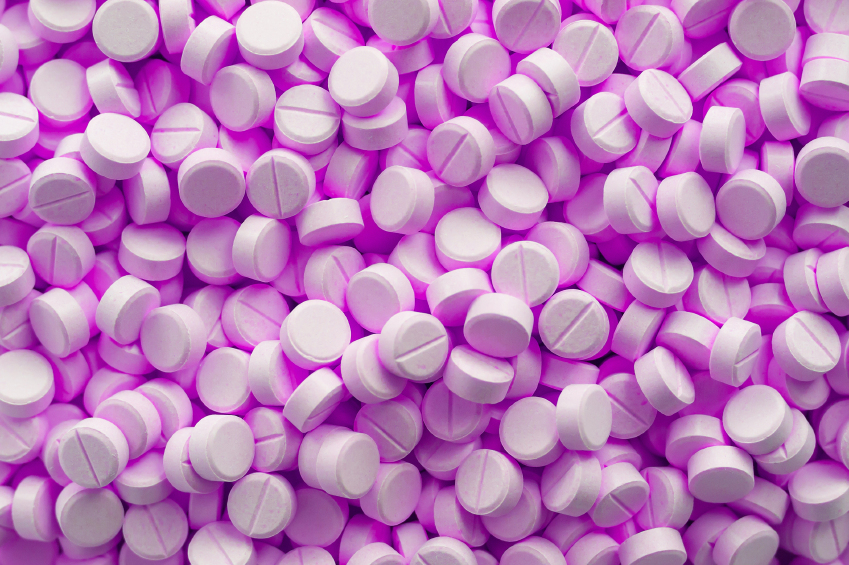 Author: Justin Mckibben
April 21, 2016 we lost an amazing artist and musical visionary, and the whole world wept in the wake of this tragedy. The day after the news had hit I wrote a story to acknowledge the passing of this celebrated icon, and also to point out some of the despairing speculation surrounding the circumstances of his death. For Prince, a seemingly healthy 57-year-old rock and roll superstar, to suddenly die in an elevator there was sure to be a great deal of suspicion as to how this could have happened. While most were engaged in commemorating his inspiring legacy, some were taking a closer look to see if there was more to this story.
While some rejected the notion of drugs having any part in the death of Prince, others were concerned about the story of his plane's emergency landing in Moline, Illinois on the way home to Minnesota, where Prince had to be checked into the hospital. This was just 6 days before this incredibly talented icon died, and the story said that he had received a "save shot" which is suspected to be Narcan to save him from a near-fatal overdose.
When tabloid reports first surfaced that this sudden halt in air-traffic was to treat Prince for a drug overdose, some people were still not convinced- but now it seems there may be more truth to the connection between a painkiller habit and his untimely death.
Prince Tried to get Treatment
According to new reports, the musical legend Prince (Prince Rogers Nelson) had actually signed up for rehab prior to his sudden and heartbreaking passing in order to battle his pain pill addiction. These sources from the Minneapolis news station KSTP 5 Eyewitness News reported that the "Purple Rain" originator knew he was addicted to the prescription painkiller Percocet before his death, so he entered an outpatient treatment program.
In a desperate attempt to try and free himself from the debilitating bondage of his addiction this actual American idol attended an unnamed rehab center to try and separate himself from using the medication, which had initially been prescribed to Prince for his severe hip pain. The publication TMZ was one of the first to report on the possibility of drug-related illness having anything to do with this terrible tragedy. According to their recent reports Prince regularly obtained the opioid pills from multiple doctors, including "a personal friend." This side of the story again reflects similar celebrity deaths where the stars either have "personal friends" who are dealing dangerous narcotics or they receive excessive amounts of medications from doctors, turning doctors into dealers and maybe ultimately links to the chain of events that cause these deaths.
Current Investigation
The week before April 21, Prince had reportedly went to a local Walgreens pharmacy in Minneapolis to fill prescriptions four times! If that isn't an excessive amount of opioids I don't know what is. TMZ reported that law enforcement raided the pharmacy the following Friday, searching for evidence that could shed light on Prince's passing, although at this point officials have yet to release a cause of death.
An official autopsy was conducted last week, but the medical examiner said it will take weeks for the cause of death to be confirmed. So far officials have not confirmed or denied what real role prescription painkillers played in Prince's collapse, but the county sheriff investigating the death has asked for help from the Drug Enforcement Administration (DEA), as painkillers were found in Prince's possession when he died.
According to NBC News, the DEA's role-"will be to determine such things as where the medications came from, and what prescriptions Prince had obtained. DEA agents often check those records in death investigations."
While the painkillers might make this investigation a little more difficult, in the end we can at least hope for the truth to come out and that if these painkillers do have anything to do with the death of Prince, it will undoubtedly raise even more concern about prescription drug abuse and addiction. If doctor shopping and drug abuse has a real connection to this catastrophe it is sure to inspire advocates of monitoring medications and restricting opioid use to be more aggressive with their protestations, and maybe more doctors will be held accountable.
While it is very distressing to hear that drug addiction might have stolen yet another awesome and moving idol from us, it is important to take note that he was trying to get help. How many people lose their lives every day because they want help but don't get it in time? There is help out there, so no one should wait until its too late. If you or someone you love is struggling with substance abuse or addiction, please call toll-free 1-800-851-6135