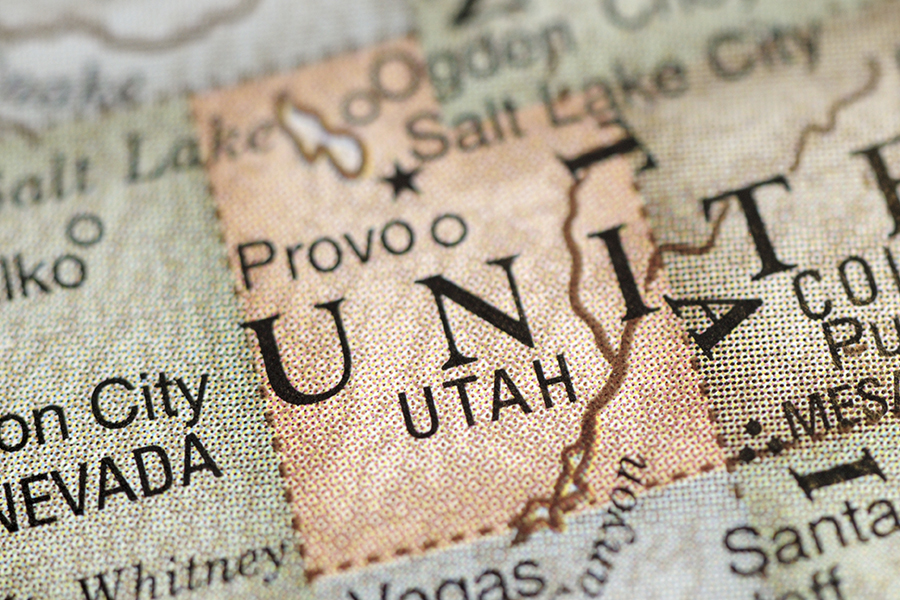 Another new law marks the death knell of the war on drugs. In a packed hearing room in Utah, applause erupted when the House Law Enforcement Committee unanimously endorsed a bill that will drastically change the state's criminal justice laws. House Bill HB348 seeks to greatly enhance drug and mental-health treatment and reduce the time addicts stay in prison by dropping some crimes from a felony to a misdemeanor.
War on Drugs Continues to Lose its Footing
The bill was created as a way to allow for early assessment and intervention for people convicted of a crime. If the person committing the crime or crimes was motivated by drug addiction or mental illness, they would be ushered into a treatment-heavy program with a lighter prison sentence; the treatment they receive in prison would continue when the offender is released.
This massive change requires a major increase in funding for treatment providers. It's estimated that it would take $21 million to provide enough treatment slots.
County prosecutors have their own worries. They fear reducing drug possession charges from a felony to a misdemeanor would shift many offenders from the state system to the county jails, which could become a financial burden.
But the plan would move people with addiction problems out of the jail faster since they would have shorter sentences. And enhanced treatment should reduce the number of people who return to jail or prison for violating probation or parole.
Two-thirds of the people admitted to the state prison in 2013 had violated their probation and parole and that over the last 10 years, drug sentences have grown longer by from two to four months.
"We have more people going to prison, and more people spending more time in prison, even though we have fewer crimes being committed," Hutchings said. "It is not logical. It doesn't make sense."
Committee members said they were worried about properly funding the bill but were supportive of the plan, which is an extension of a nationwide "justice-reinvestment" effort. More than two dozen states have passed similar reforms meant to slow the growth in the prison population.
Utah currently has about 7,000 incarcerated people.
Rep. Kay McIff, R-Richfield, who is a former district court judge in Utah, argued that HB348 is an appropriate step away from tough-on-crime policies of the past.
"I think we have been on a 30-year binge of the felonization of America," he said.
Drug dealing will still be a second-degree felony and prosecutors can charge an offender with a felony on their third drug possession case.
HB348 will now go to the full House.
If you or someone you love is struggling with substance abuse or addiction or is facing legal issues because of their drug addiction and/or mental illness, Palm Partners can help. We offer dual diagnosis treatment for people who suffer with both a substance abuse disorder and a psychological disorder as well as offer services such as case management in order to address the obstacles that our clients may be facing. Please call toll-free 1-800-951-6135 to speak with an Addiction Specialist today.