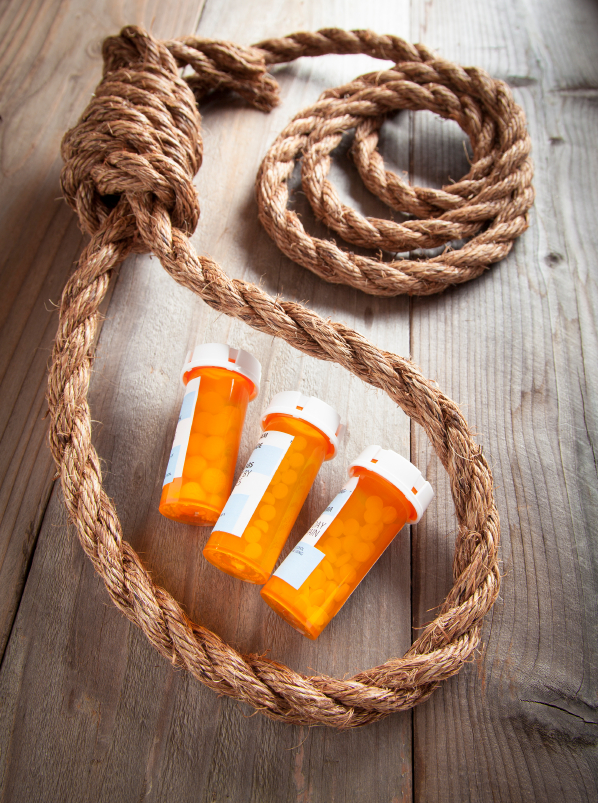 Author: Shernide Delva
In an effort to curb what many consider to be the worst public health drug crisis in decades, the CDC has issued a series of guidelines and restrictions intended to reduce the abuse of prescription painkillers. On Tuesday, the federal government released these CDC standards, ending months and months of disagreements with pain doctors, and drug industry groups. However, many are still asking the same vital question: will these guidelines even work?
The CDC guidelines will be the first national standard for prescription painkillers. The guidelines are intended to provide a more sensible approach to prescribing highly addictive medicines. In the past, drugs like OxyContin and Vicodin were easily prescribed to patients. Although efforts have been made to reduce the amount of prescriptions prescribed in the medical community, these guidelines will further limit how opioid medications are distributed.
"This is the first time the federal government is communicating clearly to the medical community that the risks outweigh the potential benefits of these drugs," said Dr. Andrew Kolodny, head of Physicians for Responsible Opioid Prescribing, which supports the guidelines. "It's one of the most significant interventions by the federal government."
These guidelines recommend what many addiction experts have long called for which is pushing doctors to recommend other pain management options. The CDC guidelines also limit the amount of prescriptions a doctor can prescribed at one time.While these new guidelines are non-binding, they are likely to have a huge influence in the medical community.
New CDC Painkiller Prescription Guidelines
Just to give a brief overview, here are some of the main specific guidelines that will be implemented in the next coming months.
Doctors should first try ibuprofen and aspirin to treat pain prior to prescribing more high-risk drugs such as opioid medications.
Opioid treatment for short-term pain should last only three days, at the longest seven days. This will be a significant change. Currently, doctors prescribe for anywhere from two weeks to a month of opioid medications for short-term pain management.
Doctors should have patients undergo urine tests prior to getting prescriptions.
Doctors are to participate in a drug tracking system to ensure patients are not getting medicine from somewhere else. Currently, 49 states have these systems yet only 16 are required to use them.
These guidelines will not apply to patients receiving cancer treatment or end-of life treatment.
The new guidelines are a dramatic shift from the ideology of the 1990s. Back then, an initiative to fight for pain management resulted in opioid prescription painkillers soaring in popularity in the medical field. Pharmaceutical companies and medical experts pushed to have these drugs readily available because at the time, they were thought to be effective solutions to treat back pain and arthritis without the fear of addiction. Boy, were they wrong back then.
Now, as overdoses continue to mount, and addiction claims more and more lives each year, the country is desperate for an answer. While these guidelines may have good intentions, other professionals argue that more rules can cause more harm than good. Recent tighter restrictions on painkillers have resulted in the drugs soaring in cost on the black market. As a result, a significant number of addicts turn to heroin to satisfy cravings.
For nearly two years, these standards have been bitterly opposed by Big Pharma and pain doctors who feel that these guidelines will only post unfair hurdles for patients who really do suffer from chronic pain. They argue that drug addicts will simply find another way to get their fix, like heroin.  Opponents of the new guidelines also believe that these rules are an incursion into the role of doctors.
Dr. Thomas R. Frieden, director of the disease centers, responded,
"It's become increasingly clear that opioids carry substantial risk but only uncertain benefits — especially compared with other treatments for chronic pain."
He continues to support the guidelines, stating they are meant to be "a tool for doctors and for patients to chart a safer course," describing them as a benchmark for medical practice, not an unbending dictate. The idea, he said, is to balance the risks of addiction with the needs of patients.
"For the vast majority of patients with chronic pain," Frieden said, "the known, serious and far too often fatal risks far outweigh the transient benefits. We lose sight of the fact that the prescription opioids are just as addictive as heroin. Prescribing opioids really is a momentous decision, and I think that has been lost."
Essentially, Frieden is saying these new guidelines are meant to help with the addiction crisis and certainly are not meant to prevent those with chronic pain from receiving medications they need. Furthermore, it is uncertain the effects opioid medications have on chronic pain in the long run, so we can not assume that restricting these drugs cause any harm to those patients.
Considering how urgent the addiction epidemic is, something has to be done, and at least these new guidelines encourage conversation. Education and prevention is the key. Each year, the data is increasingly more frightening. There clearly is not a one-stop solution to all of this. Do you think these guidelines will be effective? If your or someone you love is struggling with substance abuse or addiction, please call toll-free 1-800-951-6135.