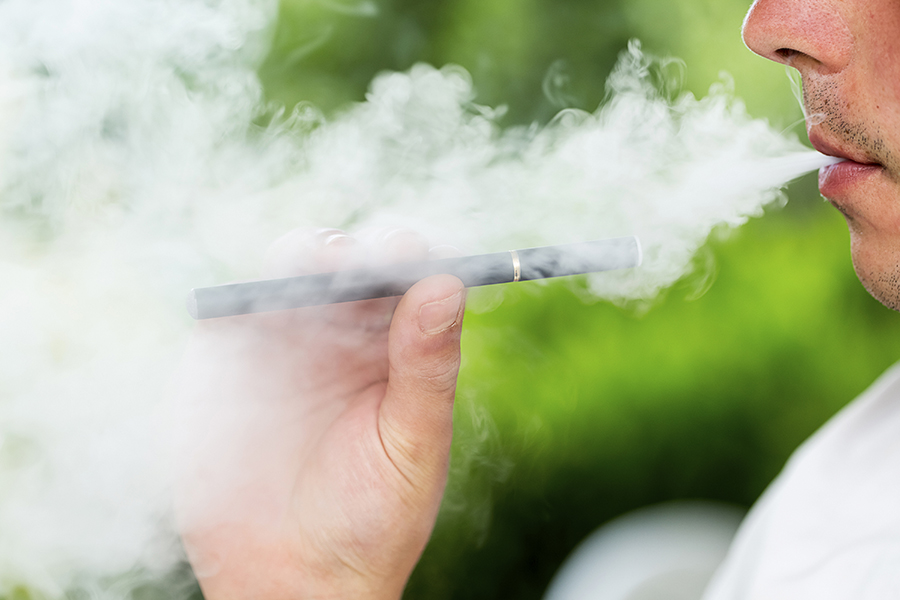 By Cheryl Steinberg
Called "$5 Insanity" on the streets, Flakka – a relatively new designer drug that's scourging the Florida landscape – is known as such because it's cheap and it causes intense delusions, ergo 'insanity.' It's these hallucinations that users seek out but that others are pointing to as cause for concern.
Flakka can also be snorted, injected, or eaten; however, vaporizing flakka, which is the most popular method among teens because it is difficult to detect – giving off no odor – might seem like the lesser of all the other evils when it comes to how people are using the drug. In fact, the opposite is true. Flakka is a controlled substance that runs the risk of causing death in its users and this is especially true when it is used via vaping, using an e-cig or vaporizer.
Flakka causes what can be described as excited delirium, which results from the drug's ability to produce hyperstimulation and hallucinations in it users. However, paranoia is another major feature of the effects flakka has on its users. It is this paranoia that often leads to aggressive and violent behaviors and even self-injury.
Among those needing medical attention, common reactions include cardiac symptoms and psychiatric symptoms.
Flakka and Suicide and Death
The use of flakka has been contributed to some cases of suicide and heart attack, and its use can even result in death. Flakka, like other stimulants, raises the user's body temperature to a dangerously high temperature – as much as 106 degrees, a condition known as hyperthermia. This condition can lead to kidney damage and even kidney failure, as well as other organ damage.
Flakka and Vaping
As disturbing as the drug is, going by recent incidents involving flakka, experts and law enforcement officials are particularly concerned about young people using their vapes to ingest the synthetic drug. Vaping allows Flakka to directly enter the bloodstream, which is an aspect that makes it particularly easy to overdose, according to the National Institute on Drug Abuse (NIDA).
Flakka: The New Bath Salt Drug
The main active ingredient in flakka, known as alpha-PVP, is so chemically similar to other synthetic, designer drugs, categorically known as bath salts. If you recall, bath salts led to 23,000 emergency room visits in one year nationwide, and 67% of those cases involved a combination of bath salts and other drugs.
An Associated Press (AP) article records the recent spike in the use of flakka since its 2003 initiation into the Florida drug scene and it's astonishing. The Florida State Department of Law Enforcement crime labs say submissions for testing suspected Flakka drug seizures have grown from 38 submissions in 2013 to a staggering 228 by the following year.
Even more astonishing is the fact that flakka submissions grew from less than 200 in 2014 to 275 in just the first three months of this year, according to the Broward Sheriff's Office.
Two recent stories you may have heard involving flakka may otherwise be a humorous situation but, in reality, are really quite sad. Both cases involved naked men who perceived that they were running for their lives. In one case, the man believed he was the mythical god Thor and was trying to have sex with a tree; the other case, involved a naked man running down a busy street believing himself pursued by a pack of German shepherds. Yet another disturbing story involving Flakka had one man, who, convinced people were chasing him, impaled himself on a fence.
If you or someone you love is struggling with a substance use disorder, such as substance dependence or addiction, it's never too late to reach out for help. Please call toll-free 1-800-951-6135 to speak with an Addiction Specialist today. We are available 24/7 to take your call. All calls are professional, confidential, and anonymous.