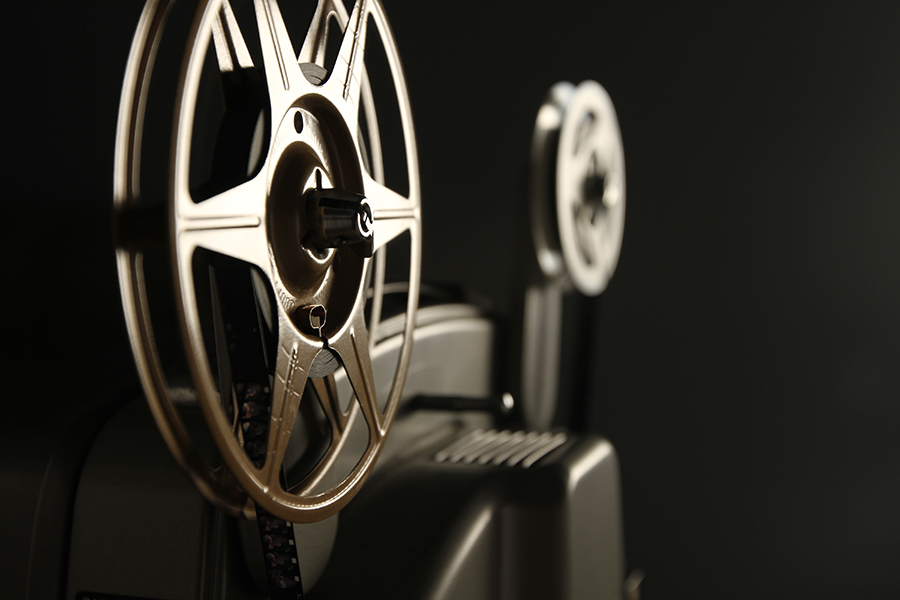 Author: Justin Mckibben
The art of film making is one that is constantly used to pull us into another world. Often a compellingly different perception of the world we live in, films express to us the various sides of many diverse lives we may not understand. A movie relates to us by showing us emotional connections to people that experience things we don't, or by giving us a new view of an experience we've had. They teach and inspire us, and some can tie it all together with 1 word.
Drug and alcohol addiction isn't necessarily a glamorous topic, but it is a common element in many infamous movies. These 1 word titles sum up a lot about addiction in a variety of ways, and they speak volumes to the stories they tell.
SPUN
Director Jonas Âkerlund created what has been commonly labeled as a dark comedy with the title SPUN, although some wonder if it is even a comedy or just plain dark. The story takes place in Eugene, Oregon over a three-day-period set to the back-drop of trailers, motel rooms, and meth labs. The cast features John Leguizamo and Mickey Rourke and follows the lives of methamphetamine users, producers, and dealers. Brittany Murphy
Made in 2002, the story avoids any noticeable moral position to the point that some have called the film "smugly amoral." So one could relate this to the idea of addicts being unwilling to acknowledge the obvious problems present in their lives.
SMASHED
This 2012 film was made as a peak at what happens when marriage and addiction go hand-in-hand. In SMASHED our main character Kate (played by Mary Elizabeth Winstead) is an elementary school teacher who has an alcohol-dependent and crack-cocaine-dabbling relationship with her husband Charlie (played by Aaron Paul). It is a story about Kate's realization that she need to change her life, and through sobering up her marriage begins to deteriorate.
So we see a loving couple get "smashed", and in doing so smashing their relationship.
PURE
PURE was helmed by Scottish director Gillies MacKinnon back in 2002 that became a double prize winner at the Berlin International Film Festival. PURE takes a very ugly look at the struggles of a 10-year old boy in London named Paul (Harry Eden) who tries to hold together the facade of a normal life after his father's death, while trying to take care of his younger brother in the face of his mother's heroin addiction. Keira Knightley stars as a pregnant heroin addict Paul befriends.
This heartbreaking film seems to dive into the toll addiction can take on a family, especially for the children of an addict. At one point the character Paul even locks his mother in a room attempting to force her to detox, and she unleashes upon him all manner of insults. Just a glimpse into the world of the suffering a child can experience.
FLIGHT
This is definitely one most people have seen or heard of. One of the more recent and well-known movies on the list, FLIGHT has been recognized for being a Hollywood film that surprisingly honest account of addiction. The main character, Whip Whitaker (played by the always amazing Denzel Washington) is a hopeless addict who struggles daily with alcohol and cocaine, and finds himself thrust into the spotlight as a hero pilot who saves a nearly doomed flight through his mad upside-down pilot skills, which actually puts his drug and drinking problems in the spotlight as well, and sure enough drama ensues.
Washington has been celebrated in this role for portraying the character without the same old stigma-encouraging stereotypes. This film looks at how addiction can impact not only an individual's personal life, but also can create an issue professionally, at a public level or otherwise.
CANDY
Now to the movie with the MOST feels, and probably my favorite on the list…
CANDY is an amazing movie for many reasons. For one- there are 2 main characters and narrators throughout the film you can't help but feel for. It stars Health Ledger as Dan (nuff said) the art student, and Abbie Cornish as Candy. The two are lovers who become frantically addicted to each other… and heroin. It honestly surprises me how many people I talked to while writing this who said they had never seen this movie. So if you haven't, you are missing out on a spectacular story.
This 2006 Australian film is adapted from Luke Davies' novel, Candy: A Novel of Love and Addiction. The film's divided into three parts:
Heaven
All is good in the world and our two star-crossed lovers are using drugs and living without a care (or so it seems).
Earth
Times for Dan and Candy start to get a little rougher as reality sets in and the high doesn't come as easy as it used to.
Hell
The two lovers are torn apart and pitted against each other as one tragedy after another breaks them down deeper into the depressing desperation of their addictions.
CANDY has a special place in my heart because ironically enough, I felt as though I lived it. I actually watched it a lot in active addiction with someone I experienced a lot of the themes of the film with, and I can't watch it today without it yanking at my heart-strings.
CANDY shows us in various levels of intensity how life and love can be shattered when addiction is an intrinsic part of a romance. It puts on display the highs and lows in a realistic way, and it breaks your heart over and over to show the insanity of it all, and how good and caring people can get lost in it all. I highly recommend this film, and feel like the characters relationship and the 3 stages are excellent as a parallel to the progression of active addiction, including one of the film's most simple and true lines:
"When you can stop, you don't want to. When you want to stop, you can't"
 Addiction is a powerful disease, that comes disguised in many forms and infects our lives in so many ways, and countless artists have tried to express the heartbreaking and often lethal impact is drugs and alcohol can have on every aspect of human life. Our families, our relationships, our dreams and desires are not out of addictions reach, but there is help to overcome that barrier to a new expression and experience of life. If you or someone you love is struggling with substance abuse or addiction, please call toll-free 1-800-951-6135. We want to help, you are not alone.