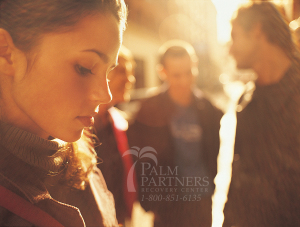 Author: Justin Mckibben
For anyone who has experienced depression, there is a noticeable difference between that deep and sometimes manic emotion and a rational sadness. Depression is a mood disorder that most people know to be characterized by extreme fits of melancholy, grief or despair. Depression can range from moderate to severe, and can make a definite impact on the way a person thinks, feels and behaves. Typically people with severe depression find it almost impossible to go about their day to day activities, or to find any measure of joy. Many times people with depression will feel like life is not worth living, and thoughts of suicide may persist as well.
Recently studies have suggested there are new ways that depression can be indicated in a person's blood. However these studies have yet to be completely proven. Today many people will go on living with depression without ever knowing they have it. Although I am no doctor and therefor have no authority or expertise, many people get it wrong and there are several types of depression with different details to them, here are at least 11 signs of depression that are commonly used to narrow it down today.
#1. Helplessness and Hopelessness
Having a more negative or miserable outlook is one common indicator of some kind of depression. The mind-state that nothing will ever get better and there is now way of improving your life or your situation is a familiar feeling for those experiencing depression.
#2. Loss of Interest
Taking no kind of interest things on a daily basis that you usually would can be a sign of depression. Someone who takes no pleasure in former hobbies, pastimes, social activities, or even sex can be showing signs of depression that are suppressing.
#3. Weight and Appetite
Someone's eating habits and weight shifting drastically is another sign of depression, Significant weight loss or weight gain, specifically a change of more than 5% of body weight in a month, is a serious change that should be noted.
#4. Sleeping Habits
The nature of an individual's sleeping habits is a sign of depression as well. Insomnia, especially waking in the early hours of the morning can be one indicator, the other being hypersomnia, which is basically oversleeping.
#5. Anger or Irritability
When a person is constantly feeling agitated, restless, or even violent and expressing that regularly to those around them, they may have some level of depression whether they are able to identify the emotion or not. When the tolerance level is low, or the temper short, and everything and everyone gets on your nerves, you may be in a state of depression you are not yet too familiar with or you find it harder to identify with your depression.
#6. Lack of Energy
This kind of goes along with the sleeping habits, and/or the loss of interest. But you may still have interests and may sleep just fine, but you still feel fatigued, sluggish, and physically drained sometimes. Your whole body may even feel heavy, and small tasks are exhausting or take longer to complete. The utter lacking of energy is a common symptom of depression.
#7. Self-loathing
People who are severely depressed can sometimes make a habit of beating themselves up about everything. Experiencing strong feelings of worthlessness or guilt, depression can make a person turn against themselves much more than the outside world. When someone harshly criticizes themselves for perceived faults and mistakes, a self-loathing attitude often leads to depression.
#8. Reckless behavior
So people with depression commonly resort to substance abuse and end up with some sort of addiction. This escapist behavior can also include compulsive gambling, reckless driving, or dangerous sports. Maybe they simply crave the adrenaline and stimulation to feel better, but either way obsessing over dangerous behavior can be a sign of depression.
#9. Trouble Concentrating
Depressed people quite often have some trouble focusing, making decisions, or remembering things. It can be that someone who is depressed finds it hard to listen and retain information in class, or they could find it too troubling to focus and decipher information to where they can make better choices.
#10. Unexplained aches and pains
An individual who is suffering from depression will probably experience a real increase in physical complaints such as headaches, back pain, aching muscles, and stomach pain. Some forms of depression are accompanied and exaggerated by migraines.
#11. Thoughts of Suicide
Now not everyone who experiences depression may feel conflicted with thoughts of suicide. Many people who suffer from depression do however, and in many cases individuals with depression will make attempts to take their own lives. This is often a result of the hopelessness and despair they feel.
Hope for the Hopeless
Luckily the symptoms of depression are very treatable even in the most severe cases. The sooner a person can be treated for their depression the better off they will be. Studies show that the sooner treatment for depression is sought the less likely depression is to occur. Depression can be treated with a number of different therapies including medications and psychotherapy. Psychotherapy is also known as talk therapy, and is meant to increase the person's sense of well-being and to reduce their discomfort. Depression does not have to control or ruin a person's life.
These signs of depression again are not a completed diagnosis because this mood disorder is very difficult to reduce to a simple synopsis, especially considering the different kinds of depression. Although depression can feel overwhelming and relentless, there is always a solution to be found and the sooner treatment for depression is sought, the sooner further risks like risks of suicide can be avoided. If your loved one is struggling with depression and substance abuse or drug addiction please call toll-free 1- 800-951-6135. We want to help. You are not alone!