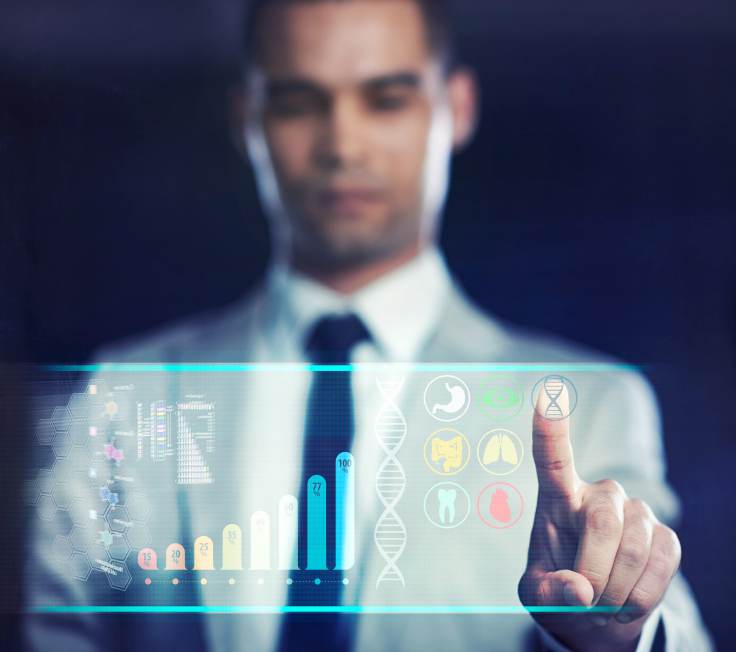 Author: Justin Mckibben
For a long time now Suboxone has been frequently utilized as a method to treat opiate addiction, even though the drug itself comes with some less-than-desirable side-effects. Many doctors have doled out prescriptions for Suboxone over the years to help treat people suffering overcome their physical withdrawals from prescription narcotic opiates like OxyContin, and under some circumstances it has proven to be a helpful resource.
Suboxone is a medication made from one of the two forms of the medication buprenorphine, which is an opiate agonist that was originally developed to treat pain problems. Suboxone works by binding to the opiate receptors in the brain, which is the same exact receptor that morphine, heroin and other opiates bind to.
Now there is a new drug similar to Suboxone in the form of an implant produced by a separate pharmaceutical company hoping to help fight against opiate addiction. So what is this new maintenance drug and how does it work?
The Power in Probuphine Implants
Subxone was being sold exclusively by a British-based pharmaceutical company called Reckitt-Benckiser until its patent ran out in 2012. In the past few years several pharmaceutical companies have swiftly swooped in to get a foot in the growing market of treating opioid addiction.
Braeburn Pharmaceuticals and Titan Pharmaceuticals (NASDAQ: TTNP) are now joining forces in this influx of Big Pharma powerhouses trying to make their mark in addiction treatment, and they just jointly announced the Food and Drug Administration (FDA) Advisory Committee will be reviewing its new drug, Probuphine, on January 12, 2016.
Probuphine is an implant very difference from the tablets and paper strips of Suboxone. Probuphone is actually distributed to the body via tiny rods about the size of a matchstick. These rods are implanted under the skin in the upper arm and give patients a steady dose of buprenorphine for up to 6 months.
This may sound pretty similar to the Vivitrol shot– an injection given every 4 weeks with a monthly doctor visit, and time released for longer lasting relief. Vivitrol is another name given to the generic drug Naltrexone that is often used in the treatment of drug addiction as an opioid antagonist. Vivtrol acts by blocking the opiate receptors so that (in theory) the user cannot feel the effects of any opiates they use.
Vivitrol has also been met with a lot of criticism as an ineffective method of treatment. Some stand by its usefulness, but still others consider it a fruitless endeavor.
Probuphine is intended to promote patient compliance as compared to oral formulations of buprenorphine sold under the brand name Suboxone, which is quite frequently abused as well. Suboxone is supposed to be used as a way to taper off opiates, however prolonged use often leads to a whole new addiction entirely.
It seems makers of Probuphine hope to alleviate this issue by changing how the drug is administered in order to better regulate the results.
Braeburn Teams with Titan
This was not Probuphine's first go at it. In April of 2013 the FDA told Titan Pharmaceuticals to conduct more research, which came as a surprise when the agency denied approval of the implant after the FDA advisory committee had already voted 10 to 4 a month earlier in favor of Probuphine.
At that time, the FDA staff questioned the effectiveness of the implant and suggested the dose was too low. As a reason the FDA staff cited that during clinical trials about half of the patients treated with Probuphine required additional doses of Suboxone to address withdrawal symptoms. So Titan and Braeburn teamed up to do their homework and present the data necessary to get the approval. According to Braeburn Pharmaceuticals President and CEO Behshad Sheldon:
"The data from the final phase 3 trial, which was designed in collaboration with the FDA in response to questions raised in the complete response letter, is compelling and we look forward to presenting it on January 12,"
"More long-term treatments are needed to help people stay in recovery, and we remain excited about the potential for Probuphine to be the first of many new options for people with opioid addiction."
Titan Pharmaceuticals President Sunil Bhonsle stated:
"The Braeburn team has been interacting closely with the FDA, and we continue to support them as the Probuphine New Drug Application (NDA) advances. We look forward to a successful meeting."
The companies hope to enter the opiate addiction treatment market soon. So will this be another Vivtrol medication that is celebrated by some and criticized by others? Some a Suboxone implant stand to be a more effective method of administration, or does it increase the risks of side-effects?
Either way you can't fault these companies for wanted to get in on the opiate addiction treatment medication market, which racked up $1.75 billion in sales in the U.S. just last year. But will this kind of medication make a difference, and will it be in a good way? Beyond medication maintenance, real recovery comes with real treatment and a real solution, and at Palm Partners there are amazing people waiting to help. If you or someone you love is struggling with substance abuse or addiction, please call toll-free 1-800-951-6135