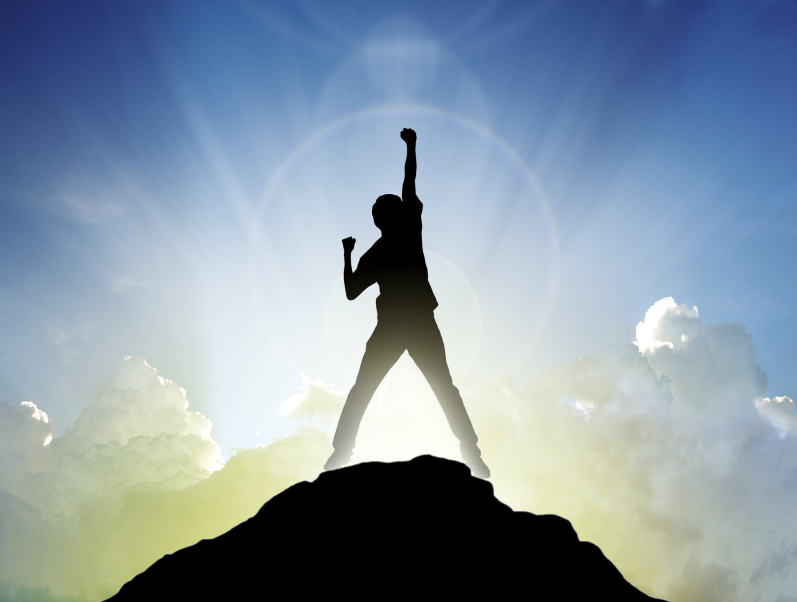 Author: Shernide Delva
Ever wonder what makes a successful person successful? It can be challenging to make goals for your future, especially after overcoming an addiction. However, in recovery, you finally have the opportunity to live successfully without fear being in the way. Furthermore, a recently published list defined the seven fearless ways successful people think. Perhaps you can implement one or more of these personality traits and get one step closer to achieving your version of success.
Successful people:
Move On From the Past
Successful people are not afraid to move on with life. They do not "waste time feeling sorry for themselves." Perhaps you have had a traumatic childhood or a very difficult past dealing with drug addiction. Either way, it is up to you to move on from your past because your past is not productive to your future. When people stop dwelling on the past, they bounce back from mistakes faster. They are able to be more successful in life because they do not waste time dwelling on things they cannot change. Instead, they use that extra time to focus on conquering new goals.
Keep Their Power
Strong people do not give others the power to make them feel inferior. Rather than allowing others to give their opinion, successful people are aware that everyone has a different opinion and that not all opinions matters. Therefore, they know that the only opinion that ultimately matters is the opinion they have of themselves. Even when insults or criticism seems personal, successful people know how to look ahead and ignore the outside forces tearing them down.
Accept Change
Change is challenging for everyone. However, change is a necessary component of life. Successful people do well with change. An old expression states the only certainty in life Is death and change. Therefore, mentally strong, fearless, successful people think in a way that allows them to make and accept change. Change also is incredibly important in improving your future. If you are stuck on old habits and old mindsets, you will never be able to build up the courage to change who you are for the better. Successful people take on the challenge of change.
Applaud Other People's Success
Successful people are encouraged, not negative, when others in their life experience success. Jealously and resentment can prohibit you from reaching your optimum level of success. It takes strength to feel genuine joy and excitement for others. Successful people are able to differentiate their success from the success of others.
Take Calculated Risks
Successful people know that risks are a part of life. They are not careless with risks but "weigh the risks and benefits" thoroughly, and will fully assess the potential downsides and even the worst-case scenarios before they take action," the article notes. Risks are what make life interesting and not taking risks can keep you in a stale stagnant place. Successful people are able to take risks when it makes sense to them.
Remain Resilient
Successful people are able to remain resilient when they fail. Let's face it: Successful people fail to. The only difference is that they get up and never stop fighting for their success. Successful people are able to fail and fail again as long as each failure provides a learning experience and can help bring them closer to reaching their ultimate goal. Sometimes failure teaches you more than success. Learning how to grow from failure is an excellent tool for achieving your goals.
Earn Their Wins
Successful people earn their success. They do not expect it. They do not feel like the world owes them anything. Successful people know that it requires effort to achieve success. They do not expect to be handed their wants and needs. Successful people know that through hard work, eventually they will earn everything they want in life. The world may not owe them anything, however they know the only way to achieve anything is through working hard for it.
Everyone has a different definition of success. Whether it is a career, family or personal goals, the only way to achieve those goals is by living and breathing them. Hard work will eventually pay off. Overcoming your addiction could be one hurdle you need to overcome most to get on the path to success. Therefore, if you are struggling, you need to admit your weaknesses and get on the right path today. If you or someone you love is struggling with substance abuse or addiction, please call toll-free 1-800-951-6135.