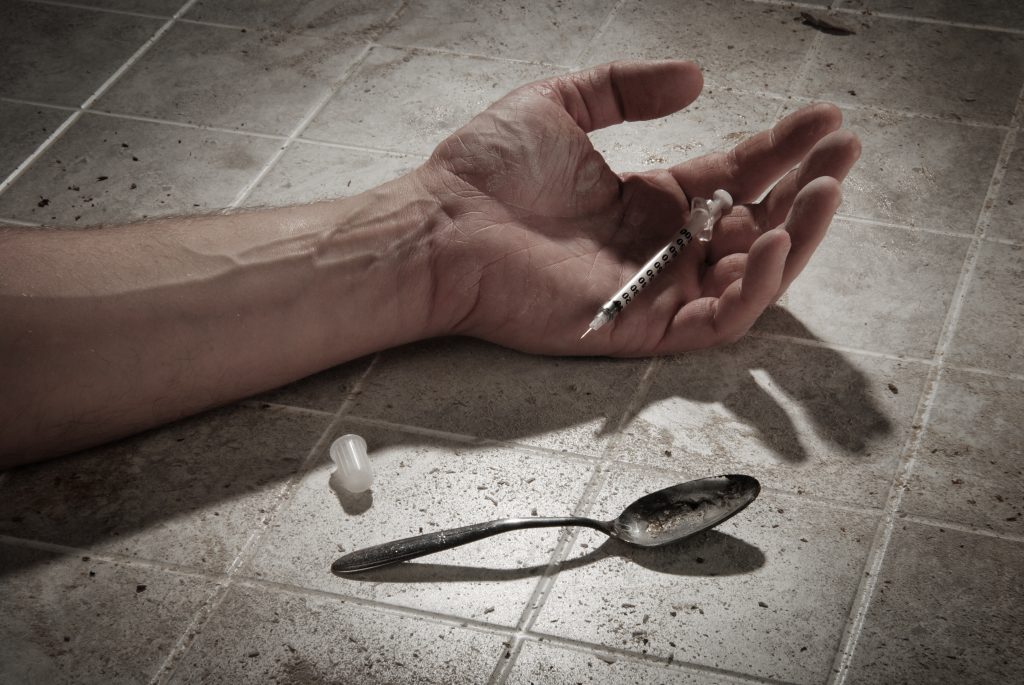 No one loves harder than a mother, and the pain a mother feels when a child suffers one cannot even imagine. So when a mother loses a child, the hurt can do a lot of things. For some mothers, it pushes them to action, and that is exactly what happens to a grieving mom in Ohio who recently launched a battle against drug overdoses with a roadside billboard after the loss of her son.
Following the overdose death of her son, Lenora Lada paid to put up a billboard in the Marietta, Ohio to raise awareness about the Good Samaritan laws. She takes this action in hopes that other mothers may not have to grieve as she does.
Trey's Life Mattered
The sign Lada bought shows a picture of her son, Trey Moats, and reads,
"His Life Mattered: No Excuse For Not Calling 911 or taking someone to a hospital,"
Trey's mother had known about his struggles with addiction but had felt helpless as her 26-year-old child was unwilling to get the help he needed.
Then one day at 3:26 in the morning, she got a call from her son's friends. Trey had been in a car with these friends when his lips turned blue as he overdosed, so they had driven him to another friend's house to ask a mother there to perform CPR. But because they were too afraid to call 911, they called Trey's mother instead and told her to come and get him. Lenora Lada states that by the time she arrived, her son was on the ground already gurgling.
By the time Lada arrived at her son's side, it had already been 20-25 minutes. When she asked if someone had called 911, she was told by the other mother,
"No, I don't want the squad and the sheriffs coming to my house again."
Lada demanded that the daughter call 911, but Moats ultimately died at the hospital of multiple organ failures due to cardiac arrest and polysubstance abuse. Ever since that tragic and heartbreaking moment, Lenora Lada is determined to make sure people know that her son's life mattered, as do the lives of other victims of overdose. The billboard also states:
"3/10 Mile could have saved Trey's life."
Lada believes a call to emergency responders could have saved her son. The sheriff's report, however, states it is unclear if her son would have survived even if he was taken to the hospital. Local news reports that one coroner said Trey would have been brain dead, but another coroner did not seem so sure.
One thing is for sure though, Trey's life did matter. And whether or not it was certain to make a difference, something more should have been done to try and save this young man's life. That is why now Lada is also focused on raising awareness for Good Samaritan laws in Ohio.
We would like to offer you the FREE GIFT of a checklist to help decipher if you are helping or hurting a loved one who is struggling with addiction.
Good Samaritan Awareness 
According to the Good Samaritan law:
Authorities cannot prosecute anyone who calls 911 to report an overdose
Protects the person overdosing from prosecution
Immunity is only good two times
The law is not applicable to people on parole
Ohio's Good Samaritan laws also require a survivor of an overdose to obtain a drug treatment referral within 30 days in order to avoid charges. This measure is in place with hopes to show more people who do suffer from addiction there are opportunities to seek help.
The intention of Good Samaritan laws is to reduce the hesitation to get help from bystanders who witness an overdose. These laws vary from jurisdiction to jurisdiction, with different interactions with other legal principals. But in essence, they are meant to prevent unnecessary overdose deaths by trying to take the fear of punishment out of the situation.
Lada also believes she would like part of the law to be changed, stating,
"I am asking for people to be accountable for not getting them help,"
What exactly that would look like is unclear, but for a mom who lost her son, it is an understandable sentiment. In many cases, there have been voices of support for charging drug dealers who sell to overdose victims with murder. So if this were to happen, what kind of punishment should someone face for not reporting an overdose?
Good Samaritan laws exist to help prevent deaths due to drug use, and there should be more of an effort to encourage people to report overdoses. Far too many sons and daughters are lost every day to drug overdoses. We should be taking every action we can to avoid more of the same. To defeat drug-related death requires prevention, education, and effective addiction treatment. If you or someone you love is struggling, do not hesitate. Please call toll-free now. We want to help.