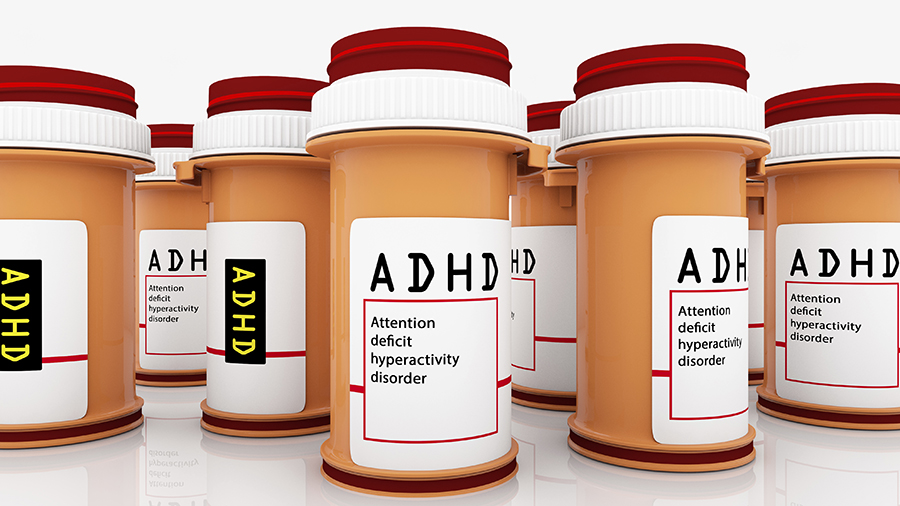 By Cheryl Steinberg
Go to the popular website urbandictionary.com and look up "Adderall;" the first definition is: "The only way to finish homework."
As someone who was legitimately prescribed – and later misused and abused Adderall, in college, of course – I can totally see the draw to using what have become known as "study drugs." There's something to be said for the seemingly increased ability to focus on a task for an extended period of time. In my case, the "extended period of time" would be in the form of an all-nighter – or several all-nighters in a row – in order to get all my papers and cramming for exams done in a short period of time. Because I'm a major procrastinator.
Rampant abuse by college students of drugs like Adderall, Ritalin, Dexedrine, and Vyvanse is recently causing many institutions of higher learning to adopt stricter policies. However, students are doubtful that much will change.
Studies reveal that up to 35% of college students in America are taking stimulants like Adderall and Vyvanse that are not prescribed to them, in order to help them focus as well as to increase their productivity during finals.
Campuses Crackdown on ADHD Meds
Many colleges and universities are now cracking down by closely monitoring and regulating their prescriptions, The New York Times reports. Institutions like University of Alabama, Marist College, and Fresno State now require students with legitimate prescriptions for ADHD meds to sign contracts pledging that they will not misuse their prescriptions or share/sell their pills.
Marquette University is going a step further by having its clinicians call students' parents to get medical histories and confirm their ADHD symptoms. And colleges like George Mason and William and Mary now prohibit their school clinicians from even prescribing stimulants altogether and instead must refer students to off-campus providers; in the case of the University of Vermont, they won't even test students for ADHD.
"We get complaints that [we're] making it hard to get treatment," says Dr. Jon Porter, director of medical, counseling and psychiatry services at UVM. "There's some truth to that. The counterweight is these prescriptions can be abused at a high rate, and we're not willing to be a part of that and end up with kids sick or dead."
Abuse of stimulants, which are, in fact, illegal without a prescription, can lead to a whole slew of unwanted and worrisome side effects – mostly psychological – that include anxiety, depression and even psychosis. Other serious consequences from stimulant abuse include damage to the heart, potential for cardiovascular failure or seizures.
In addition to these health concerns, misusing or abusing stimulants can lead to legal troubles. In one case, Harvard is currently being sued for medical malpractice by the father of Johnny Edwards. Johnny was diagnosed with ADHD and prescribed Adderall by the university's doctors after only one examination. Johnny committed suicide in 2007, apparently due to psychological side effects from the stimulant.
These new limitations have upset ADHD advocacy groups, who argue that such policy changes "create a culture of fear and stigma" around the disorder.
Chief executive of the advocacy group Children and Adults with Attention-Deficit/Hyperactivity Disorder, Ruth Hughes says that these kinds of rules are discriminatory and that schools that limit ADHD meds should then limit painkillers and other potentially abused medications, as well. Furthermore, Hughes argues that referring students to outside health providers for their prescriptions won't effectively address the problem: "If a university is very concerned about stimulant abuse, I would think the worst thing they could do is to relinquish this responsibility to unknown community practitioners."
Of course, the many college students who have grown accustomed to the easy access of these drugs are also displeased by the changes. Others don't think the new policies will be effective. "I don't think the new rules would stop me [from selling Adderall]" an anonymous Clark University student tells The Fix. "I'm already doing something I'm not supposed to do, and people are always asking for it. I don't think that would change."
Whether you have been legitimately prescribed stimulants or are taking them illicitly, if you feel that your use has gotten out of hand, help is available. Many people have been able to overcome their stimulant addiction and even return to school successfully and without the use of these powerful drugs. If you or someone you love is struggling with stimulant addiction or any other substance abuse disorder or addiction, please call toll-free 1-800-951-6135.