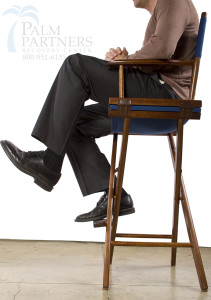 Rob Lowe has overcome sex and alcohol addictions and has gone on to enjoy a successful career post rehab, as an actor in recovery.
Early on in his career, Lowe was associated with the Brat Pack, that included Ally Sheedy, Molly Ringwald, Anthony Michael Hall (just think 'The Breakfast Club') but, like most actors just starting out, didn't necessarily see a stable future in the biz. Unlike his early contemporaries, he has managed to maintain both his looks and his fame, as well as overcome the personal troubles that so often seem to plague celebrities of his ilk, and which put him in the glare of the media spotlight.
"Had I known in the eighties teen idol phase that I would be 50-years-old and enjoying this kind of diversity in my career, I would have been really happy," Lowe told Thefix.com. "But the other thing you learn is that you never know when the phone is going to ring, and if it's going to be something really special."
Lowe sees the importance of being active; not just sitting around waiting for the next call. He talks about how he has stretched his abilities outside of the realm of acting.
"I've written two books," said Lowe. "You've got to find new stuff [to do]. People get lazy and they get scared. More than anything they get scared."
And 'scared' is an emotion with which Lowe was quite familiar. He has famously stating that "sobriety saved my life," turning away from his self-described "unlife" of his twenties by quitting alcohol entirely.
Post rehab and now in recovery, Lowe successfully reinvented himself, taking such acclaimed roles in The West Wing and then Brothers & Sisters. He says that he's really coming into his own after having played roles "that anyone can play."
Making Amends
One of the scandals Lowe was involved in before getting sober was a sex tape, back in 1988, that threatened to crush his career. The footage included him having sex with two girls, one of them being only 16 years old at the time. Lowe's latest movie role is in Sex Tape, a rom-com, also starring Jason Segal and Cameron Diaz. Today, the Lowe can smile about the irony, saying that when he was offered the role, his first thought was, "I can't believe it's taken this long!" It seems he's clearly made amends with his past.
Lowe credits the whole sex tape scandal as a much-needed wake up call to get sober. "It was the beginning of it all," he says, adding that "it took about a year from that to go – 'maybe you better get it figured out.'"
Rob Lowe checked himself into rehab to treat his addictions, and has since said that it requires being ready to give up the addiction before getting help can be an accepted course of action. He credits his wife, Sheryl as "the opposite of an enabler," and he was then able to turn his life around.
"I got sober in 1991. So it's almost 24 years later. And that changed my life forever and everything good that I have is a result of that," he says. Back behind the steering wheel, Lowe confirms that, yes, sobriety can be a laborious process – but one that he can personally cope with. "It's not a struggle for me. I see people struggle with it. I luckily was not a person that needed to struggle. I was done."
But Lowe is quick to mention that getting sober and having significant time doesn't promise all of his tomorrows. Laughing, he says, "That's no guarantee that tomorrow you are not going to read about me walking naked down the street! It's a distinct possibility, but I am pretty sure it's not going to happen."
Success in Sobriety
Sobriety has also given the actor a new lust for life as can be seen over the past 20 years during which Lowe has seized opportunity after opportunity. "At my birthday party recently, when people were toasting me, my brother – who knows me better than anyone – remarked that I was always the one that was jumping off the highest high dive. Sometimes that's the good thing and other times it's not the good thing. But at least I know that I am always ready to go for it."
In recovery, Lowe has enjoyed a varied career, most recently entertaining his fans as Chris Traeger, the health obsessed government official in Parks and Recreation, with Amy Poehler. "For sure, without question, the writing is better on TV pound for pound than movies because the businesses have changed so much. So all the great writers would rather work for TV, and they do. When I started on The West Wing, that was at a time when this was still a stigma, because movie stars didn't do TV. Now every movie star is desperate to find their True Detective."
Celebrity in Recovery Profile: Rob Lowe
Today, the actor is a healthy and vibrant person who, despite having some extreme personal ups and downs, has more than twenty years of sobriety under his belt. Lowe has gone from being awarded a Golden Raspberry for Worst Actor in 1986 for St. Elmo's Fire, to winning multiple Screen Actor's Guild Awards, as well as being nominated for several Golden Globes.
Rob Lowe is living proof that overcoming addiction can lead to full self-expression and a successful life.  Happy, joyous, and free as they say.
If you or a loved one is struggling with substance abuse or any type of addiction, help is available, Call us toll-free at 1-800-951-6135 to speak directly with an Addiction Specialist who can answer your questions and share resources with you. Remember, you are not alone and you can still turn things around.