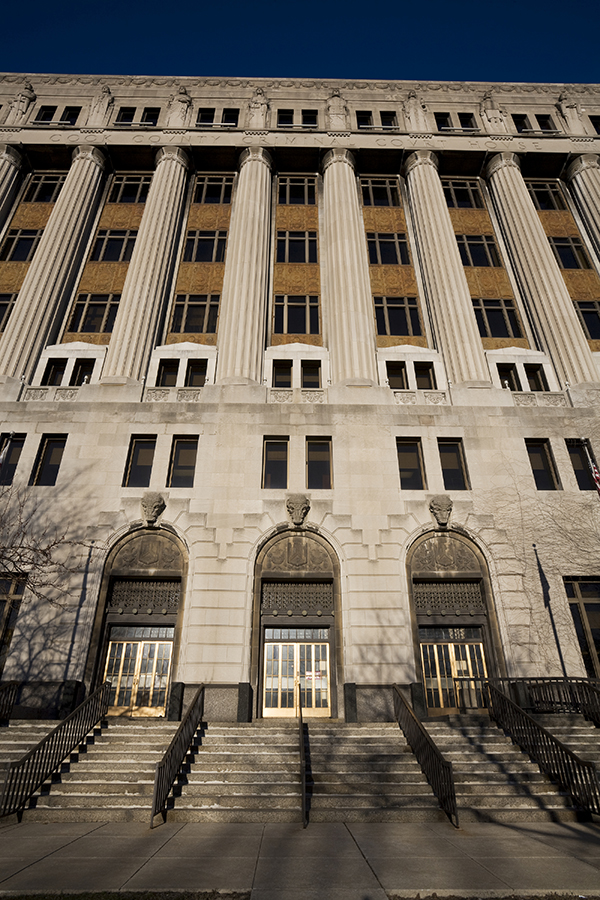 Author: Justin Mckibben 
For a long time now the idea has become more mainstream that instead of continuing to cram those charged with non-violent drug offenses into over-populated prison systems and probably trapping them in a cycle of criminal behavior, drug use and poverty we as a nation should take an approach more focused on the rehabilitation of American citizens, giving them an opportunity to become productive and positive members of society.
Now Cook County in Chicago has added to the number of officials that have taken this ideal to heart, as the state district attorney stated her office will no longer prosecute most misdemeanor marijuana possession cases, and instead will direct many nonviolent felony drug cases in and around Chicago out of jails and into drug and alcohol treatment facilities.
For the Money
State's attorney made the announcement Monday, joining the ranks of prosecutors taking similar steps to deal with what they say is an ineffective and expensive war on drugs. The argument has been made time and time again that the current strategy in the war on drugs has become a disappointment. State's Attorney Anita Alvarez told reporters,
"The methods in which we are handling low-level drug cases here in Cook County are simply not working. Under the current policies and practices we continue to see the same individuals revolving in and out of our criminal justice system with no meaningful impact or outcome and at a significant cost to taxpayers."
Alvarez said given that last year her office saw 15,000 misdemeanor marijuana cases and low-level drug cases amounted to 10,000 of the 40,000 felony cases handled by the office. So while there is no exact amount of how much money that can be saved, the savings will be substantial.
For the Families
Drug charges can also have a devastating impact on a person's family, and their future. Based on this new idea all nonviolent offenders charged with low-level felony possession of drugs will be given the opportunity to get into programs and out of custody almost immediately. Drugs such as:
The idea is that individuals will get lucky and be less likely to lose jobs, housing and custody of their children for being incarcerated a few days. So the aim here is not just to avoid overcrowded jails and institutions, but also to keep families together just when they are most at torn apart.
District Attorneys Talk Action
State's Attorney Anita Alvarez was a huge piece of this new change, and one of those key changes she endorsed is the creation of alternative programs, along with a plan for referring juvenile drug offenders to community-based organizations for drug education and mentoring.
Alvarez is just the latest prosecutor out of many to say publicly that current drug laws do little good for low-level offenders, both for those who are arrested and to offices like hers that spend millions of dollars and hours prosecuting the same people over and over. District attorney Joshua Marquis in Oregon's Clatsop County, who is a board member on the National District Attorneys Association, said:
"This really is an acknowledgement that the traditional law enforcement remedies for people with drug addictions who act out criminally because of those drug addictions is simply not successful. Prosecutors are on the front lines of this, we are sitting six feet from these people in court and we just realized that putting the casual and incidental drug addict is not a good use of money and resources."
In New York, Brooklyn District Attorney Kenneth Thompson announced in July that he would stop prosecuting most people arrested on low-level marijuana possession charges
4 months later William Bratton, New York police commissioner, said that officers who catch people with small amounts of marijuana would issue a summons instead of making an arrest.
And this isn't all just smoke and mirrors, the evidence is there to show how this change in the way we address addiction can mean a world of difference to the future of these people. Earlier this very month one study in particular at the University of Washington released a report that found participants in a program intended at keeping addicts and prostitutes out of jail and in treatment, counseling and other programs were factually 60% less likely to be arrested than those in a control group.
As many see the need for reform, there is rising support for harm reduction strategies. Some states and their counties are looking into how to best begin a trend that will set in motion a revolution in the quality of care that drug addicts and alcoholics receive not from cell-blocks but hospitals and treatment centers focused on helping people learn to be better instead of conditioning them to live more criminal lives.
Not every criminal is an addict, and not every addict is  criminal, so treating them like they mean the same thing is very harmful to anyone who wants to escape their own addictions and vice to build a productive honest life. If you or someone you love is struggling with substance abuse or addiction, please call toll-free 1-800-951-6135