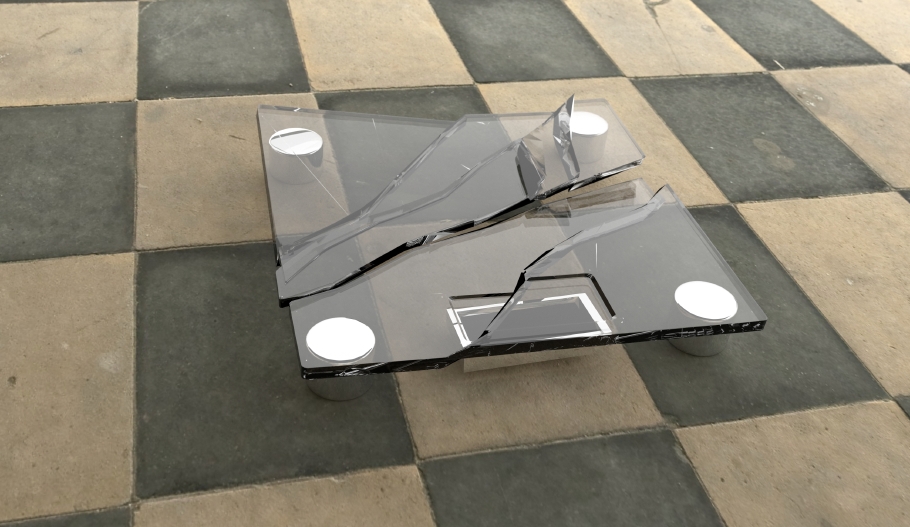 Author: Justin Mckibben
For some people, bathroom scales represent a lot more than just tools for measurement… a scale can actually become a symbol of self-sabotage and emotional atrophy due to a traumatic experience or the gradual development of unhealthy self-image. Looking a little closer, the statistics can say it all. According to National Association of Anorexia Nervosa and Associated Disorders (ANAD):
Up to 30 million people of all ages and genders suffer from an eating disorder (anorexia, bulimia and binge eating disorder) in the U.S.
Eating disorders have the highest mortality rate of any mental illness.
25% of college-aged women admitted to binging and purging as a weight-management technique.
20% of people suffering from anorexia will prematurely die from complications related to their eating disorder.
Only 1 in 10 men and women with eating disorders receive treatment.
For many who suffer from eating disorders, the scale is more of a shackle that keeps them hitched to the destructive habits and head space that embody their eating disorder. Now one woman has inspired a movement to break the grip of this triggering mechanism by shattering the scale.
McCall Dempsey struggled with an eating disorder for 15 years, and today she has taken to spreading eating disorder awareness through a body positivity campaign she started on campus at several southern universities.
The Southern Smash
McCall's movement is cleverly called the Southern Smash and the idea is for people to literally "smash" the body pressure away by taking a baseball bat and smashing their scales. The Southern Smash campaign's latest event, which took place at the University of Virginia's South Lawn on Tuesday, was just one of many gatherings for people trying to raise awareness about the impact of eating disorders by attacking one element of the negative body-image. Talking with the university's student-run newspaper about the event Dempsey stated,
"I think everyone no matter what age lives in a world where we feel so pressured to look a certain way, be a certain way, dress a certain way, and this lets us smash all of those standards,"
"It's a silent epidemic that is plaguing our country, and there is not enough discussion about them. There is so much shame and secrecy around them, so we smash scales to catch people's attention about doing something fun and then really opening the conversation and educating students."
Tuesday's event was hosted by the UVA Coalition on Eating Disorders and Exercise Concerns and Durham-based treatment center Carolina House. It gave students the opportunity to smash scales of their own, and the disheartening association attached to it.
Destroying scales wasn't the only way to participate in the event. Students also wrote their perfect numbers on balloons, referring to:
The students then let the balloons go. They also wrote a "scale tombstone."
Fighting Stigma on Campus
College campuses all across the country can present a competitive and intimidating environment. Stress from studies and peer pressures can weigh down on students and according to Melanie Brede, chair of UVA Coalition on Eating Disorders and Exercise Concerns, many students who experience a hardship, including mental health disorders and addictions, don't feel comfortable sharing their struggle with their peers.
"The reality is lots of people are struggling and being able to talk about it and have it be a common part of conversation makes it an opportunity for us all to be stronger together instead of struggling silently alone,"
The smashing of scales is just a catalyst, as the event was about a lot more than just getting together to break stuff in public. After the scales were effectively destroyed a panel discussion on eating disorders took place on campus where the discussion touched various topics concerning eating disorders and the importance of asking for help if someone is suffering a lone. A big part of the conversation was aimed to assure students that this doesn't have to be a lonely fight, as was the point of inviting people impacted by the issue to shatter scales on campus in an act of solidarity against the stigma.
One college junior named Kendall Siewert shared her thoughts on the isolation an eating disorder can create, and how coming together as a community means a lot for the fight. Siewert stated,
"It is important for young women to understand their worth is not in their weight. It is never too late to ask for help. It's never too late to find people and surround yourself with acceptance and work on that every day."
By bringing students together to participate in a fun and entertaining activity, they hoped it would encourage a crowd that could ultimately extend the dialogue of addressing eating disorders, and showing how many others experience eating disorders. Other Southern Smash events are planned for this year at a number of colleges and universities to smash some scales in a few other states including:
Virginia
North Carolina
Illinois
The Southern Smash campaign's 2016 schedule can be viewed on its website, so there are plenty of chances for people in these areas to get involved.
Eating disorders are not always as easy to spot as an alcohol dependence issue, but they are both discrete and lethal illnesses, and they both effect more people than most would expect. Raising awareness about eating disorders can help destroy the stigma associated with them and lead to more people seeking the help they desperately need. If you or someone you love is struggling with substance abuse or alcoholism, please call toll-free 1-800-951-6135