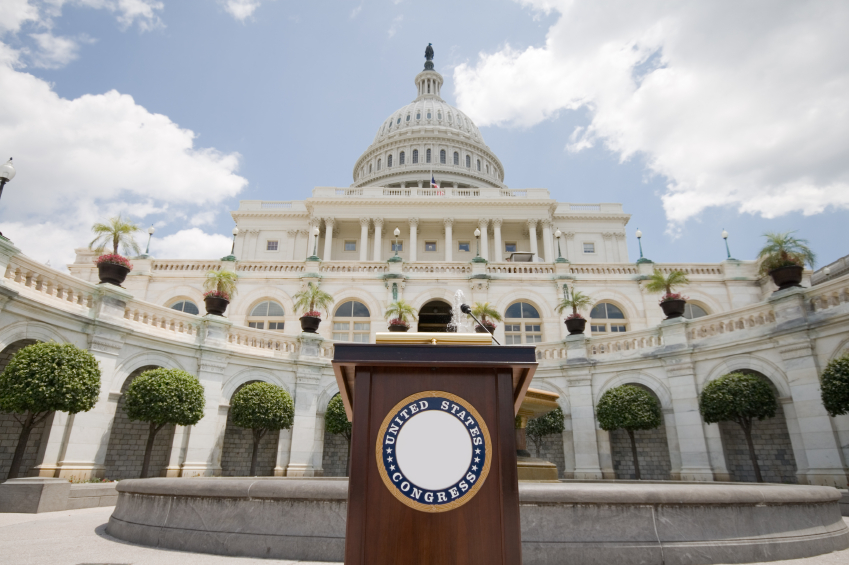 On Thursday, February 28, 2019, Cory Booker introduced a bill that would effectively establish cannabis legalization across America at the federal level. Since the legislation's introduction, it has gained the support of many other prominent Democrats. So what does this mean for the mounting movement for marijuana reform?
The Marijuana Justice Act
Booker's bill, aptly named the Marijuana Justice Act of 2019 (MJA), was actually introduced once before back in 2017. However, his previous attempt was unable to garner the kind of support it is now seeing in the Senate. This newer version of the legislation was two very important features.
Remove cannabis from controlled substances list
The MJA would remove cannabis from the Drug Enforcement Administration (DEA) list of controlled substances. It is important to note here that removing cannabis from the controlled substances list does not automatically make it legal in all 50 states. However, it would offer incentives to states to change their laws.
Information on MJA points out that current drug law surrounding cannabis disproportionately impacts poor Americans and minorities. By passing cannabis legalization at the federal level, this bill could make room for states to easily negotiate changes to their own marijuana laws. One constant concern with the legalization movement is the potential clash between state and federal government.
Expunge cannabis related arrest records
The MJA would automatically expunge the federal records of use and possession of cannabis. Additionally, it would lay the groundwork for those in prison for cannabis-related charges to petition for resentencing. Meanwhile, the bill would redirect funds to job training and reentry programs.
According to Bookers MJA campaign:
"In 2017 more Americans were arrested for marijuana possession than all violent crimes combined."
That is a staggering statistic when you really think about it. Booker himself has been consistently outspoken about correcting the issues brought on by the failed War on Drugs. According to Rolling Stone, Booker has stated,
"It's not enough to simply decriminalize marijuana. We must also repair the damage caused by reinvesting in those communities that have been most harmed by the War on Drugs. And we must expunge the records of those who have served their time. The end we seek is not just legalization, its justice."
Furthermore, Booker has talked about fighting the racial and economic disparities in the enforcement of marijuana prohibition.
"The War on Drugs has not been a war on drugs, it's been a war on people, and disproportionately people of color and low-income individuals."
According to Cory Booker, the Marijuana Justice Act focuses on correcting decades of "unfair, unjust, and failed policy" by removing marijuana from the list of controlled substances. So it is not merely about creating a foundation for more cannabis reform. The MJA is also about trying to make right some of the wrongs of old drug policies.
Co-sponsors of the bill include California Democratic Representatives Ro Khanna and Barbara Lee. Khanna and Lee also introduced a version of the MJA in the House of Representatives.
Cory Booker in for a Fight
In the past few weeks, we have seen the next round of aspiring presidential candidates throwing their hats into the ring for the upcoming 2020 election. One of those names is the Democratic Senator from New Jersey, Cory Booker. On February 1, 2019, Booker formally announced his campaign for the Democratic nomination in a video message for supporters. His messaging emphasizes a desire to return to unity in times of divisiveness, and his slogan "Together, America, we will rise." Bookers campaign has already been met with some strong praise, as well as staunch criticism. Now, it appears Booker will be trying to champion a pretty big movement in modern culture: cannabis legalization.
Meanwhile, other colleagues who may soon be rivals are also showing up in support of the bill. Other names that may be going for the Democratic nomination are backing the Marijuana Justice Act, including:
Elizabeth Warren (D-MA)
Kamala Harris (D-CA)
Kirsten Gillibrand (D-NY)
Michael Bennet (D-CO)
However, despite growing support for cannabis legalization, the Marijuana Justice Act is still in for a fight. Even with the strong support of Democratic leaders, the Republican-controlled Senate may not be so eager to embrace the bill.
In fact, with Kentucky Republican Senator Mitch McConnell as Senate majority leader, Cory Booker is in for a real fight. Just last May Senate Minority Leader Chuck Schumer introduced a bill to decriminalize marijuana. At this time, McConnell insisted he had no plans to endorse cannabis legalization.
Booker and Big Pharma Controversy
One stain that seems to stick to Booker is his record when it comes to the pharmaceutical industry. Back in 2017, he was taken to task by many progressives for helping kill a proposal intended to lower prescription drug prices. The proposal would have allowed Americans to purchase medications from Canada, where the prices are significantly lower than those in the United States.
When reports started claiming that Booker received $267,338 from pharmaceutical companies for campaign contributions, people started to speculate that his vote concerning prescription drugs was already bought.
Such issues have led many to worry that Booker might support Big Pharma trying to corner the market on cannabis products in the future. With medical marijuana becoming such a widely accepted alternative medicine, would Booker end up helping Big Pharma influence marijuana policy?
However, others have pointed out that many Senators who received far more copious amounts of money from Big Pharma voted for the proposal, including John McCain and Chuck Schumer. What makes more sense to most is that Cory Booker voted in the interest of his state. The pharmaceutical industry has an enormous presence in New Jersey. Therefore, it is almost unheard of for a New Jersey politician to go against pharmaceutical companies.
In fact, later in 2017, Booker announced he was putting a "pause" on accepting campaign contributions from drug companies due to the criticism it created. Following the controversy over his initial vote, Booker insisted his concerns were with a lack of safety standards in the legislation. Since then he has supported several bills for lowering drug prices.
What Happens Next?
One thing is for sure, the conversation of cannabis legalization is not going away anytime soon. It seems every other day there is a new movement that could significantly impact drug policy in America.
As for now, we will have to wait and see if Cory Booker has any luck with the Marijuana Justice Act. Likewise, we will have to see how big the topic of cannabis legalization will become in the 2020 presidential election.
One of the best aspects of the MJA is that it includes community reinvestment provisions. In other words, it aims to take the money that would normally be spent enforcing cannabis prohibition to help pay for job training programs, public safety resources, and other important initiatives. If this kind of bill were to move forward, it would make a huge difference if some of that money went to providing comprehensive treatment for those struggling with substance use disorder.
Cannabis is becoming more socially acceptable at a time when the opioid crisis is claiming more and more lives each year. For better or for worse, both are critical factors of drug use in America. Legal or not, drug use can lead to addiction. If drug policy is going to adapt, there should also be support for addiction treatment innovation. Therefore, whatever new laws come to pass, there should be a strong effort to expand treatment opportunities for all who need help.
Palm Partners Recovery Center has proudly provided comprehensive addiction treatment resources for over 20 years. We believe in a personalized approach to addressing substance abuse and co-occurring disorders. If you or someone you love is struggling, please call toll-free now 1-800-951-6135.