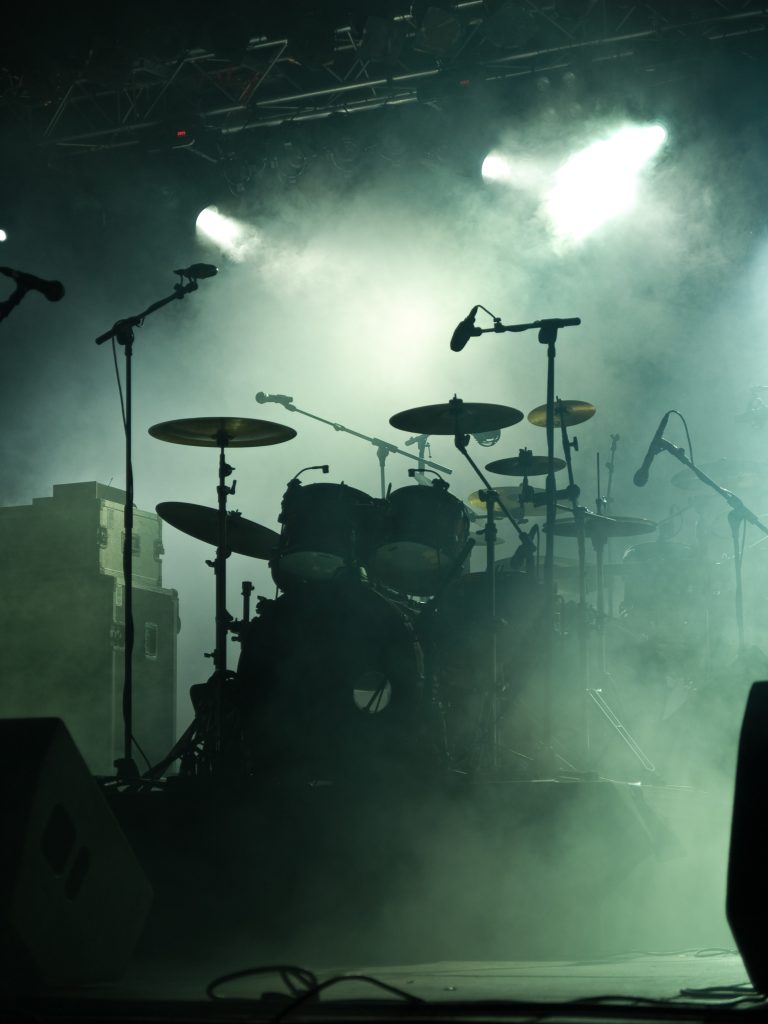 Author: Shernide Delva 
If there's anyone who understands the shock of losing a bandmate to suicide, it's Dave Grohl. Back in 1994, Nirvana's lead singer Kurt Cobain took his own life in his Seattle home. At the time Grohl was the drummer in the band.
Now, Grohl, lead singer and founder of the band Foo Fighters, is opening up about the untimely death of his musical peers Chester Bennington (Linkin Park) and Chris Cornell (Soundgarden). Grohl says there is a real need for mental health awareness.
Grohl is not the first to speak out. After the tragic death of Bennington and Cornell, fellow musicians from bands like Slipknot, Creed and Limp Bizkit expressed the importance of addressing mental health and the need to reduce the stigma.
Grohl's explained in a recent interview the difficulty of losing a friend through mental illness.
"When it comes to someone like Chris Cornell or Chester, depression is a disease, and everybody kind of goes through it their own way," Grohl stated in an interview with New Zealand's RockFM. "I can't speak for anybody else's condition, but the hardest part is when you lose a friend. And I just always immediately think of their families, their bandmates, 'cause going through something like suicide, it's a long road. And Chris was such a beautiful guy, man—he was the sweetest person, he was so talented, he had so much to offer—that it was a real shock to hear that he had gone."
"I think that mental health and depression is something that people should really take seriously," Grohl continued. "And there's a stigma attached to it, which is unfortunate, because just as you take care of yourselves in every other way, I think it's important that people really try to take care of themselves in that way too. And it ain't easy. You know, life's hard."
Foo Fighters drummer Taylor Hawkins weighed in on the discussion:
"Like [Dave] said, people [think], 'You've got it so together.' It just goes to show you, it doesn't matter what's in your bank account, or how many hits are on your YouTube page, or all that kind of crap—it all goes out the window if, like Dave said, you're not feeling right."
Hawkins elaborated,
"[Soundgarden] were a big inspiration for us as musicians, and Chris Cornell was just the master. So the loss, it's a bummer, but, like Dave said, that's a real thing. Look after yourselves, and if it looks like someone's down, way down, check on 'em."
Mental Health and Suicide Awareness:
Despite the recent deaths of Bennington and Cornell, there still remains a stigma behind mental illness. The reasons behind suicides remain misunderstood. The stigma of mental illness was evident after these recent deaths. Many people used words like "selfish" to describe these acts.
The reality is depression is a complex disease. Depression is a mental illness that requires treatment. Without treatment, the condition only worsens.
Signs of Depression Include:
Hopelessness
Helpless
Irritability
Restlessness
Guilt
Loss of interest or pleasure in previously enjoyed activities
Fatigue
Decreased energy
Difficulty concentrating
Changes in Eating Patterns
Weight changes
Thoughts of death
September is National Recovery Month. Recovery includes both substance use disorder and mental illness. It is important that public figures like Dave Grohl are speaking out about this. Recovery IS possible. If you or someone you love is struggling, please call toll-free now.