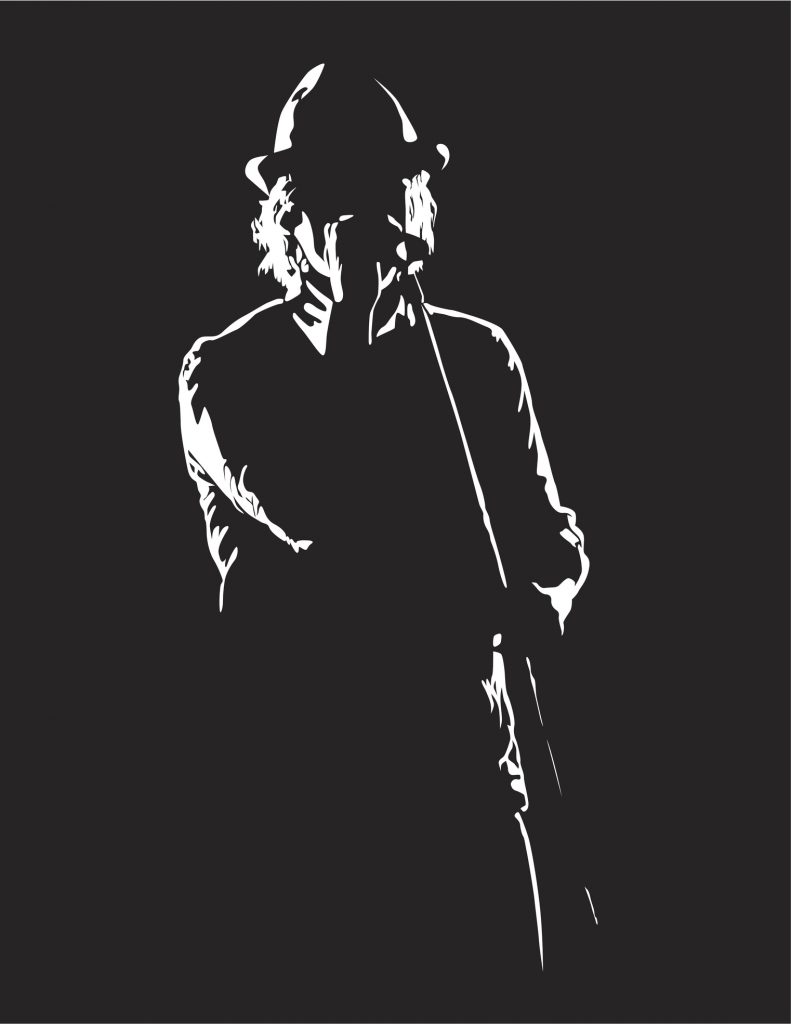 Author: Justin Mckibben
Since late last week, the tragic story of the sudden death of rock legend Chris Cornell has taken some heartbreaking and bewildering turns. While the initial reports held no details of the singer's unexpected death, more recent reports have indicated the cause of death was suicide. However, as the story continues Chris Cornell's family is skeptical and openly critical of this conclusion. Now some are speaking out saying it was drugs, and not depression, responsible for the sudden passing.
Born Christopher John Boyle, the 52 year old Seattle, Washington native was one of the most recognizable voices of American rock music. His famous and powerful vocal belting technique along with an impressive voice range has inspired countless artists and soothed the rock genre with its passionate and often brooding words. The guitarist, singer and songwriter is best known as lead vocalist for the bands:
Cornell was also the founder and front man for Temple of the Dog, a tribute band dedicated to his friend, the late Andrew (Andy) Wood. Andy, Chris Cornell's roommate who played in the band Mother Love Bone, died in 1990 from a heroin overdose.
He is also known for his numerous solo works, soundtrack contributions since 1991. Cornell is credited as one of the architects of the 1990's grunge movement
Chris Cornell was found in the MGM Grand Detroit in the early hours of Thursday morning, May 18, 2017. He had only hours earlier been on stage performing with his Soundgarden band.
Multiple Addictions
Since his teenage years Chris Cornell struggled through multiple battles with addiction and roads to recovery. In one 2006 interview Cornell actually talked about having a bad experience with PCP at age 14 and developed a panic disorder. He admitted that as the child of two alcoholics, drinking ultimately led him back to drugs in his late 20s.
The rocker managed to get off of drugs and alcohol between around the year 1980 up until 1997. Around 1997 his first marriage was failing, and the band Soundgarden had split up. Cornell resorted to using substances including the powerful prescription opioid OxyContin.
In 2002 Cornell checking into rehab, and afterward commented on the experience stating:
"It was a long period of coming to the realization that this way (sober) is better. Going through rehab, honestly, did help … it got me away from just the daily drudgery of depression and either trying to not drink or do drugs or doing them and you know."
Chris Cornell also noted in an interview in 2011 that the biggest difference he had noticed when Soundgarden had reunited and began making music together was that the presence of alcohol was no longer constant. Without conversation, it had just been removed from the picture.
Wife Vicky Refutes Suicide Reports
Although he was a profoundly emotional musician with a catalog of melancholy or blues melodies, many have called into question whether Chris Cornell would actually knowingly take his own life, including his wife, Vicky. Reports have said Vicky does not believe Cornell was suicidal. Less than 24 hours after the Wayne County Medical Examiner's Office determined that Chris Cornell had died as a result of suicide by hanging himself, Cornell's wife and attorney openly challenged that conclusion. Lawyer Kirk Pasich said in a statement:
"Without the results of toxicology tests, we do not know what was going on with Chris – or if any substances contributed to his demise,"
The statement also said the family found these implications disturbing, and that Chris Cornell was a recovering drug addict who had been taking a prescription anti-anxiety medication Ativan. The statement added:
"The family believes that if Chris took his life, he did not know what he was doing, and that drugs or other substances may have affected his actions,"
The statement included medical literature indicating that,
"Ativan can cause paranoid or suicidal thoughts, slurred speech and impaired judgment."
The Night Of
Vicky shared her heartbreak over the loss of her husband of 13 years, the father of their two pre-teen children, and told interviews that Cornell, a devoted husband and father, had come home to spend Mother's Day with his family between shows, and flown to his next stop Wednesday.
"When we spoke before the show, we discussed plans for a vacation over Memorial Day and other things we wanted to do,"
"When we spoke after the show, I noticed he was slurring his words; he was different. When he told me he may have taken an extra Ativan or two, I contacted security and asked that they check on him."
In her own words Vicky reasserted the belief that his anti-anxiety medication had played a bigger role in the tragic events, stating:
"What happened is inexplicable and I am hopeful that further medical reports will provide additional details. I know that he loved our children and he would not hurt them by intentionally taking his own life. The outpouring of love and support from his fans, friends and family means so much more to us than anyone can know. Thank you for that, and for understanding how difficult this is for us."
Cornell leaves behind his wife Vicky, their two children- Toni, 12 years old and Christopher, 11 years old- as well as his 16 year old daughter Lillian Jean from his first marriage to Susan Silver, the former manager for Soundgarden.
Chris Cornell on Black Days
Some might argue the following statement supports the suicide claims, but others could argue it supports the doubts presented by Cornell's family. Back in 2014, Chris Cornell had spoken in depth with Rolling Stone magazine for a 20th anniversary edition of his band Soundgarden's ground-breaking Superunknown album. When asked about the song "Fell on Black Days" he had said,
"I'd noticed already in my life where there would be periods where I would feel suddenly, "Things aren't going so well, and I don't feel that great about my life." Not based on any particular thing. I'd sort of noticed that people have this tendency to look up one day and realize that things have changed. There wasn't a catastrophe. There wasn't a relationship split up. Nobody got in a car wreck. Nobody's parents died or anything. The outlook had changed, while everything appears circumstantially the same."
"No matter how happy you are, you can wake up one day without any specific thing occurring to bring you into a darker place, and you'll just be in a darker place anyway. To me, that was always a terrifying thought, because that's something that – as far as I know – we don't necessarily have control over. So that was the song I wanted to write."
What this may suggest is that beneath how happy Chris Cornell was with his family and his future, some part of his perspective could have made him even more vulnerable to a sudden shift created by a powerful medication designed to impact emotions.
Anti-Anxiety Drug Ativan
Is it possible that anti-anxiety medication could have played a part in Chris Cornell's apparent suicide? According to the list of side-effects for Ativan and the common opinion of experts as to the risks associated with these drugs, absolutely.
Ativan is the brand name for lorazepam. This prescription drug calls into the category of benzodiazepine (benzo) medications. Lorazepam is typically used for treating:
Sleep problems
Active seizures
Sedation
Alcohol withdrawal
Nausea or vomiting from chemotherapy
According to the U.S. National Library of Medicine, serious side effects of using Ativan include:
Unusual mood or behavior
Suicidal thoughts
Dizziness, drowsiness
Weakness
Slurred speech
Lack of balance or coordination
Memory problems
The truth is, Ativan is intended for short-term use, specifically for treating anxiety. In fact, the FDA advises against using any benzodiazepines, such as lorazepam, for longer than four weeks. There is a very real risk of dependence, withdrawal symptoms and even overdose.
The Dangers of Legal Drugs
Back in March 2016 we wrote about how data shows that in the last two decades deaths by overdose of anti-anxiety drugs have quadrupled, which coincides with a tripling rate of these drugs being prescribed. What is even worse, independent reviews from different research groups showed that in many cases the pharmaceutical companies were misrepresenting suicides or suicidal thoughts in their own research reports.
Could the unusual behaviors and slurred speech Vicky described of Chris Cornell be signs of something else at play? Could a lifetime of struggling with a panic disorder, depression and drugs have been exacerbated by the presence of a chemical that worsened his depression, throwing his mood into chaos and flooding his vulnerable state with thoughts of suicide have been the cause of such a heartrending and desperate act? Drugs, legal or not, can devastate.
Now, there is definitely a shadow on the sun.
We have seen time and time again how legal, medical drugs have destroyed amazing and talented individuals. We saw it with Michael Jackson and Prince. We've seen how depression plays into the same tragedies, such as with the loss of Robin Williams. Still, one thing Chris Cornell spoke of with addiction is that it becomes glorified by the fact drugs kill famous people, and the world weeps, while ignoring the everyday tragedies of the unknown but extraordinary, everyday people. If you or someone you love is struggling with substance abuse or addiction, please call toll-free now. We want to help.